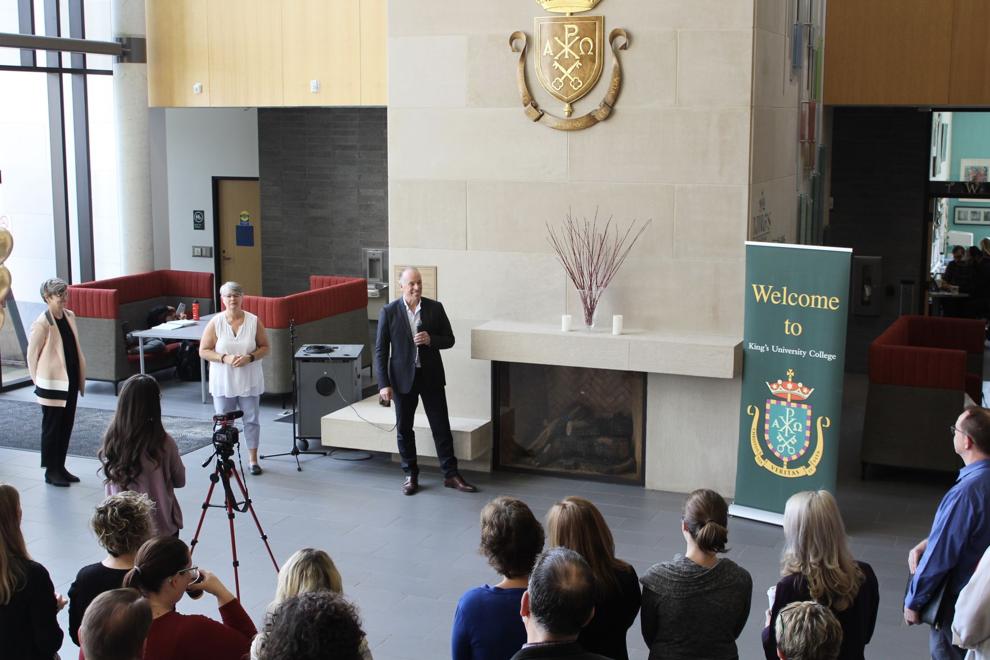 David C. Malloy is the new King's University College principal-elect. He was introduced to students, faculty and staff on Monday.
Malloy assumes his role as principal on July 1.
Malloy is a Western University graduate, with a bachelor's and master's in physical education, BA '83, MA '86. He was also part of the Mustangs track team.
He served as the vice-principal of research at the University of Regina, as well as a full-time professor in its Faculty of Kinesiology and Health Studies. His research focuses on applied ethics and philosophy in health care. He also focuses on codes of ethics, personhood and decision-making.
Malloy's goal as principal is to strengthen the liberal arts culture and to share its significance in education with the external community. He feels it's important to embrace students who pursue a career in the Faculty of Arts and Humanities. His aim is to advocate for this across campus and throughout the city. 
Malloy vouched to be a "non-stop champion for this fabulous institution." 
King's University College Students' Council president Hadia Fiaz said she's excited to see what Malloy will bring next year. 
"He has an incredible research background, is very student-focused and has a strong vision for King's," said Fiaz.
"I am absolutely thrilled. This is a dream come true," remarked Malloy.