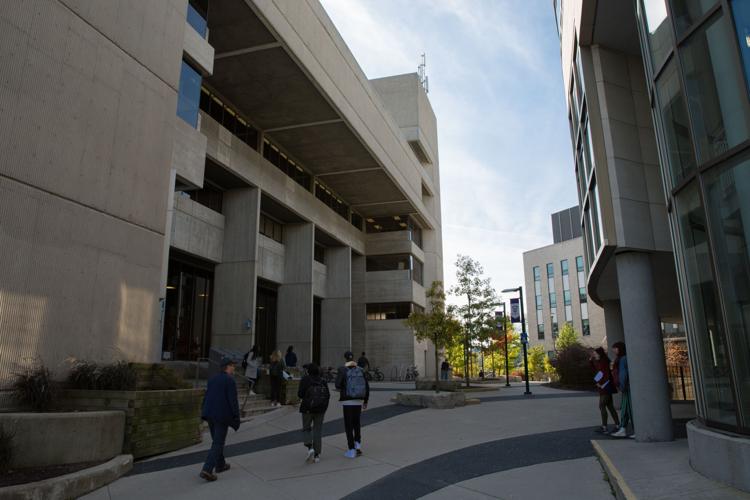 Western's librarians and archivists union declared a 97 per cent backing for a strike if necessary today, escalating their negotiations with the university over pay and workload.
The union's application for a government mediator was also accepted. Conciliator Greg Long oversaw last year's barn-burner negotiations between Western University and its campus-wide faculty union, which nearly ended in a strike.
The vote does not mean a work stoppage is happening, but allows union leadership to call a strike if further bargaining does not resolve.
Specifically, after upcoming sessions the conciliator may file to the government that an impasse has been reached. 17 days following that, union leadership can call a strike.
The University of Western Ontario Faculty Association's president, John Ciriello, said a strike would freeze the 41 librarians' and archivists' roles in assisting students and faculty with their research and teaching.
Despite each side hunkering down at the bargaining table, they said a mutual agreement can be reached.
"A strong strike vote gives your negotiating team more leverage," the union said in an update to members. "[We are] committed to reaching a deal with the administration during conciliation."
Western echoed this sentiment in their own update, saying the vote was no cause for alarm.
"The vote was not unexpected and is a standard part of the contract-bargaining process," they said. "[The union has] a history of working professionally through contract talks and we continue to work hard at reaching a new agreement."
The members, represented by a section of the larger UWOFA, have been hashing out their next collective agreement with Western since June 11.
The union is seeking improvements to their workload, workspace and compensation.
In the previous union message to members and the public, they decried a pay proposal from the university, and called it an insult.
Each agreement lasts four years; the old agreement ended June 30.