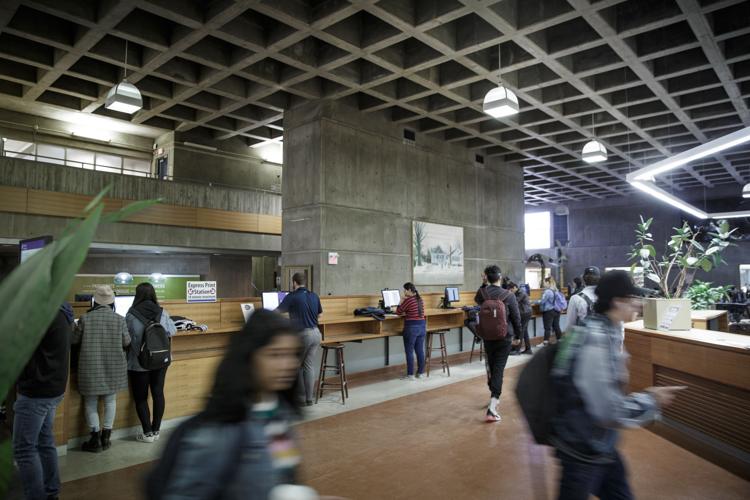 Western's librarian and archivist union has escalated its contract negotiations with the university in the fourth flare-up between Western and labour organizations in just over a year.
Campus' 41 librarians and archivists, represented by the larger University of Western Ontario Faculty Association, have been bargaining for better workload and compensation in their next collective agreement since June 11. They announced yesterday they were applying for conciliation with the province, which could bring an external mediator to the table.
For use in that phase of negotiations, the union is seeking a high-leverage option — a strike mandate.
Members will vote Aug. 21 on whether they would support a strike if the negotiation team deems it necessary, though that outcome is only possible after many more failed negotiations.
"They perform key roles in our teaching, our research — that [would] be affected," said John Ciriello, UWOFA president. "That's one thing we do not want."
In a disagreement echoing recent labour disputes at Western University, UWOFA-LA said Western's latest proposal "can only be called insulting" in an update to members.
Western's bargaining update says the "talks have progressed collegially to date and the University expects this to continue and progress towards settlement."
The larger UWOFA union fought with the university last year until 2 a.m., the morning of when all professors on campus could legally strike, though they reached an agreement for classes to continue.
Shortly after, Western pushed back efforts by 144 student staff working as residence advisors and dons who sought to unionize. Though Western originally said they "respect [their] right to join a union," they argued to the provincial government that the students are not "employees" under Ontario law, and thus have no legal right to organize.
And in spring 2018, Western's TA and post-doc union also approved a strike mandate, their bargaining having begun months earlier in November.
Like TAs and faculty, UWOFA-LA members are bound by collective agreements made on behalf of union negotiators with the university. UWOFA-LA's expired June 30, and negotiations began three weeks before on June 11.
"I'm very disappointed on how Western ends up getting themselves into this position, where they drag things out to the end," said Ciriello. "I've seen this so often, in a number of negotiations not just last year but over the years. It's always been the same."
The union is seeking improvements to their workload, workspace, governance and pay.
A recent pay proposal from the university on July 18 was met poorly, according to the union's latest bargaining update.
"It offers even less than the wage cap language contained in Bill 124 that has yet to pass in the Legislature," it reads. "The rest of the Employer's proposals do not give the negotiating team confidence that senior administration respects or supports the important work of our librarians and activists."
Despite their tenor, UWOFA's and Western's negotiations will pause for a one month break, resuming August 19, just before the vote.