Last updated: Saturday, March 28, 5:41 p.m.
Twenty-four cases of COVID-19 have been confirmed in London and Middlesex region since the outbreak. Officials announced the first death, a man in his 70s who had traveled to Portugal, Saturday afternoon.
The city of London declared a state of emergency on March 20. The provincial government has declared a state of emergency, effective March 18.
The declared state of emergency changes little for people in the city, it doesn't force any additional businesses to close. It allows the city to access provincial funding.
London officials recommend getting tested if:
you've been in contact with a confirmed case of COVID-19
you're in hospital with coughing and shortness of breath
Read more COVID-19 information about symptoms and safety measures from the World Health Organization.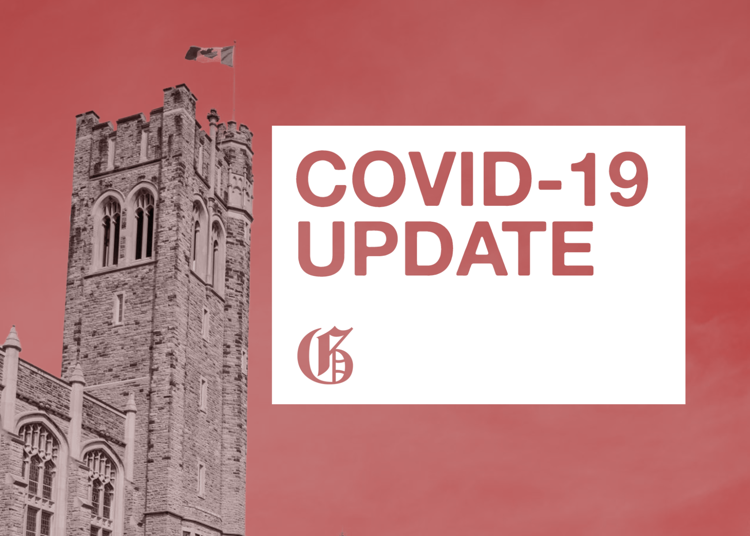 Student tests positive
A student living on campus has tested positive for COVID-19, Western confirmed on Friday.
The student lives in a single room on campus with a private washroom and has been self-isolating since first experiencing symptoms.
The Middlesex-London Health Unit, London's health authority, has contacted anyone in close proximity to the student.
Online academics
Western University announced late March 12 that classes were cancelled until March 18 with the rest of semester finishing online.
Western announced alternative exam structures the morning of March 17, as they promised final exams will take not place in person.
There are four options for final exams, and the emailed statement notes "each program will decide on solutions that are appropriate to specific courses; solutions will vary across campus."
Finish the semester with the current grades, as long as 60 per cent of the course work has already been completed

Final project, such as an essay or open-book exam
An oral exam over video call in small lectures

Pass/fail grade could be assigned in rare cases
Professors are expected to inform their students of their decision by March 30.
Western and the affiliate colleges announced on Monday that all summer courses will be delivered online.
All clinical placements for nursing students have also been cancelled as of March 17.
Western has cancelled all spring convocation ceremonies and events. 
Students' health
Western is introducing an online Student Illness Reporting Tool, to "track and monitor illnesses, whether the illness impacts the submission of course work or not." This online tool replaces the need to submit a doctors note and self-reported absences.
All illnesses can be reported on this tool, not just COVID-19.
The online tool will start March 18 and be open until April 3, when a new method of reporting will replace it for the exam season.
Bus Routes
The London Transit Commission announced several routes will no longer be operating as of Sunday.
Affected routes:
Express routes 90 and 92 from Masonville Mall
Route 94 from the Natural Science Centre to Argyle Mall
Route 102 travelling downtown from the Natural Science Centre
Route 106 from downtown to the Natural Science Centre
Routes 31 and 33 will decrease in frequency
LTC fare is now free and all riders are required to enter buses via rear doors.
Buildings and facilities
All campus buildings are closed as of March 25, including the University Community Centre. The University Pharmacy is open with reduced hours from 9 a.m. to 1 p.m., and students can call in to have prescription medications delivered to them.
As of March 16, the University Students' Council has closed their operations for the rest of the academic year, including The Spoke, the Wave and Western Film.
Western announced March 23 that all students still living in traditional-style residences must move to suite-style buildings with single rooms and private washrooms. Western said they will send individual students an email when their rooms are ready.
Students in Medway-Sydenham Hall and Delaware Hall will move to Elgin Hall, across the street from Med-Syd. Saugeen-Maitland Hall residents will be moving to Essex Hall. Western told students moving will take place between 10 a.m. and 4 p.m. over three days.
Western libraries closed their doors as of March 17, until further notice.
Students abroad
A Western student on exchange in Spain is in hospital with COVID-19. They were recently in critical condition, but updates from Spain indicate their condition is improving. Two other students in the area are self-isolating.
Western is not aware of other exchange students with the virus, but they are encouraged students abroad to return back to Canada as soon as possible.
The Canadian government encourages travellers returning home from outside the country to self-quarantine for 14 days.This directive comes as the federal government closes Canada's borders to non-residents.