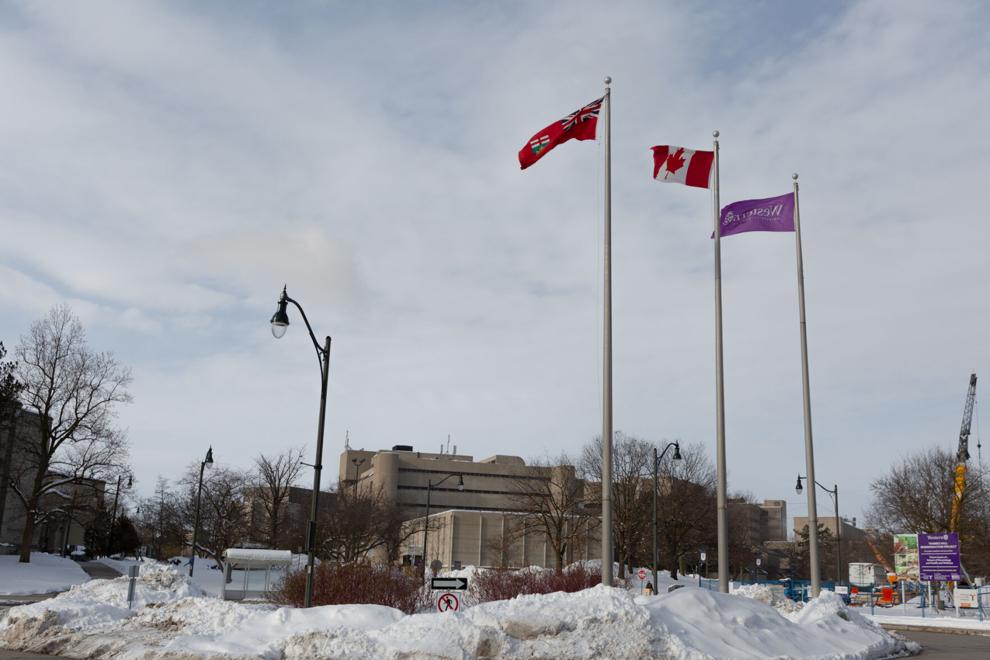 London will exit lockdown and enter red-level coronavirus restrictions Tuesday, in the midst of students' return to residences and just under a week before some classes are set to resume in-person lectures.
The red zone will see restaurants and gyms reopen with limited capacity, though private gatherings will be limited to five people indoors and 25 people outdoors. The province has also made exceptions for some educational settings that cannot continue online.
The restrictions will apply to students moving back into residence over the reading week, meaning students are expected to avoid gatherings of more than five, according to Dr. Chris Mackie, medical officer of health at the Middlesex-London Health Unit. Western released a list of updated health and safety protocols for residence buildings last week, limiting students to one extra person in their dorm room.
The university's plans to restart some classes in-person Feb. 21 have been in place since the winter break. Western University said they will continue to work with the health unit for all COVID-19 precautions.
"Western continues to work in close partnership with the Middlesex-London Health Unit. As we announced in early January, we'll resume in-person instruction for courses already planned to be that way on February 21. All health and safety precautions will be in place as they were prior to the province-wide shutdown, including physical distancing limitations," the university said in a statement to the Gazette.
Dr. Mackie explained the decision to move to red came from data collected in previous weeks, which showed relatively high case counts — even though number of cases has trended downwards in recent days after a spike around the holidays.
This decision also comes after two additional cases of COVID-19 variants were found, bringing the total number of these variants in London to six. While it is unclear which type of variant the Londoners have, they were travelling from Dubai and the Dominican Republic.
Dr. Mackie said the region will likely stay in the red zone for the next two weeks before any change can be announced.
Although the region's elementary and high school students are back in classes, Dr. Mackie said Western students shouldn't pack up their school bags anytime soon.
"I don't think we're really at the point where we should be talking about in-person classes at Western," said Dr. Mackie. "From what I understand, the distanced education there has been pretty successful."
Correction (Feb. 14, 2021, 3:00 p.m.): This article was corrected to reflect that the MLHU does not think all Western classes should return in person as elementary and high school has, not that the health unit disagrees with some in-person classes resuming. The Gazette apologizes for this error.