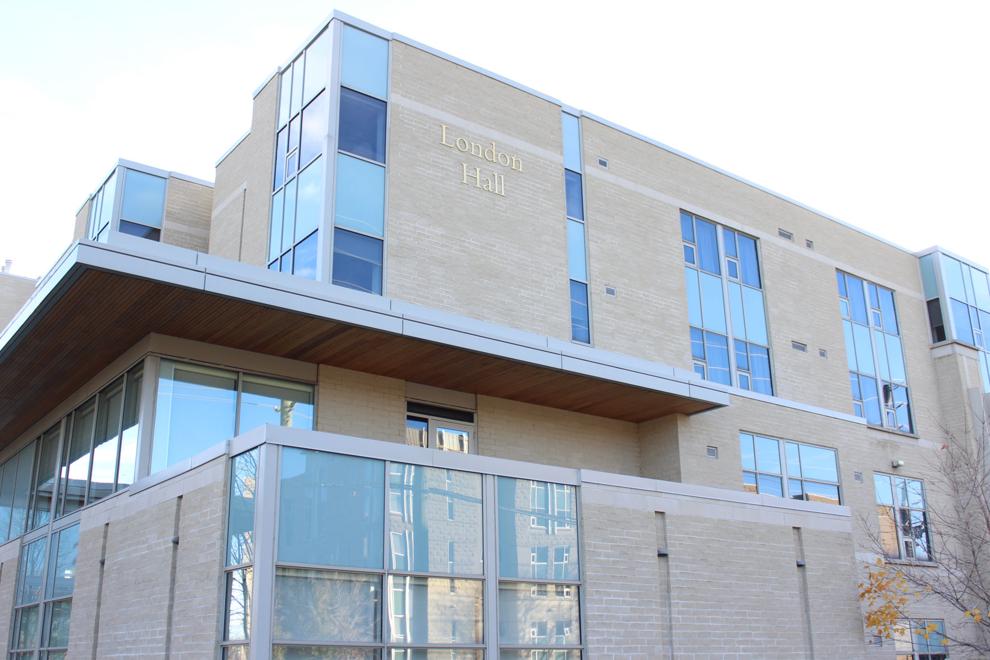 One more student in London Hall tested positive for the coronavirus this week, prolonging the residence outbreak as quarantine is lifted for most students on affected floors.
Quarantine measures ended for most London Hall residents on Sunday, but according to Dr. Chris Mackie, the Middlesex-London Health Unit's medical officer of health, the residence's incubation period — a 14 day period without any cases — has not ended as of Monday.
London Hall initially confirmed four cases when an outbreak was declared on Oct. 11, over the Thanksgiving weekend. A fifth was confirmed later that week and the most recent case came last week, bringing the total number of cases to six.
Students on floors with confirmed positive cases were required to self-isolate in their rooms for 14 days and those who travelled home for the Thanksgiving weekend were asked to quarantine in place and have since been offered refunds for their time away from residence.
With Fall Reading Week starting next week, the MLHU advises students to exercise caution when returning home.
"We know that travel to those [coronavirus] hot zones are one of the major ways that COVID-19 spreads and we know there are several large jurisdictions in Ontario where the rates are two to five times higher than what you're seeing in Middlesex and London," said Dr. Mackie. "So we definitely hope that people minimize unnecessary travel." 
It is up to students to follow distancing guidelines while at home to ensure London does not see an increase in cases after the break, according to Dr. Mackie.
"If people are going to go to the GTA and are partying over reading week, then we will see [an increase in cases and], potentially, an additional wave of infections on top of what we already have."