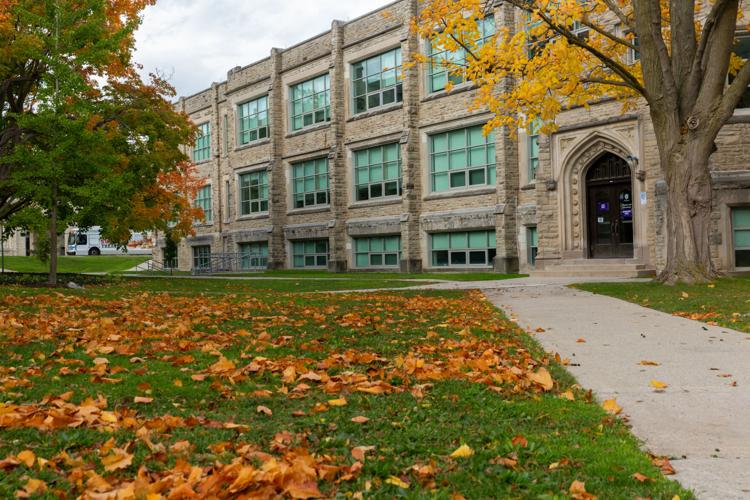 London's local health unit stopped reporting student-specific coronavirus cases two weeks ago and will now only report the city's total new daily cases.
The Middlesex-London Health Unit officially stopped reporting student cases Oct. 2, as they determined there is "no public health reason to do so," according to Dr. Alex Summers, associate medical officer of health with the MLHU.
The health unit began reporting student cases Sept. 13, when they declared a community outbreak among Western University students after five tested positive for the coronavirus. Western students have been at the centre of three community outbreaks and at least 74 have tested positive since classes began.
According to Dr. Summers, the health unit reported student cases in September as they were linked to community outbreaks and the health unit needed students to take greater precaution.
"Early on in September, we saw a large rise in [COVID-19] cases, specifically among Western students," said Dr. Summers. "As part of conveying to the [Western] community that this was a huge risk to them, we disclosed those numbers."
When classes started, students flooded local bars and restaurants in downtown London. In the weeks following, a second outbreak started at a student house party. Once the outbreak was declared, students waited for up to four hours in line to get tested at Western's on-campus mobile testing unit and the bars downtown fell silent as more students opted to stay in.
Western does not report cases independently and relies on the MLHU to determine who is contacted if a student tests positive. Many other Canadian universities track student COVID-19 cases, both on and off campus.
Dr. Summers compared reporting student cases to reporting two cases at a local Walmart in September.
"In the same way, we talked about the number of cases associated with [the Walmart] outbreak. When it's around an outbreak, that's where we start to provide more content about exactly how significant that is. So that, again, people understand what's going on," said Dr. Summers. 
The MLHU will resume reporting student cases if there's another outbreak at Western but according to Summers, it is not enough to alert campus if a Western student tests positive for COVID-19.
"It's not like a threshold of numbers needs to be reached. It's evidence of an acute outbreak where we need to let the general population or a specific population know what's going on." 
The health unit generally does not provide details for individual cases as an effort to protect people's health information.
"Because of personal health information, we can't just tell everybody everything," said Dr. Summers. "We always have to be very sensitive and sensible about when we disclose information and when we don't."
While Summers credits Western students for their good behaviour in past weeks, he continues to recommend they exercise caution and continue to follow local health guidelines.