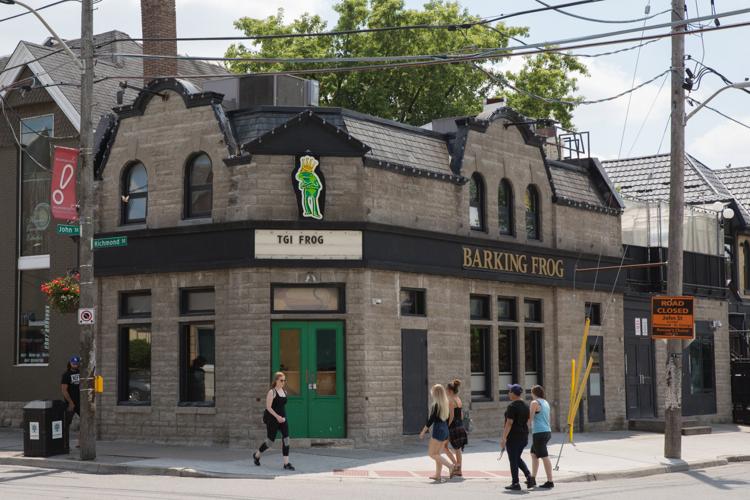 A violent incident between a bouncer and London man has ignited a legal storm and left the 20-year-old recovering from serious injuries. 
The incident happened on Sunday, July 2 in the early morning when a bouncer and the London man, Conner Crowe, got into an altercation that left Conner with a broken jaw and an approximately nine-day stay in the hospital.  
On Tuesday, July 11 Michael Crowe posted an image of his son Conner in the hospital on Facebook alleging a bouncer at Frog used "extreme and excessive force" to hit his son on the back of his head. The post went viral on Facebook with over 1,860 shares.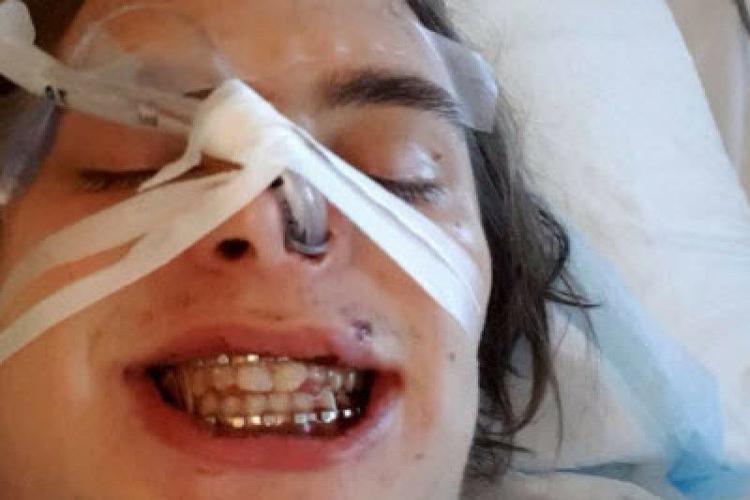 Two days later, a London Police Service officer charged Conner with assault with a weapon after viewing Frog's video surveillance footage of the incident. LPS confirmed this is the only charge relating to the incident that has been filed currently. Michael said Conner was released on bail.
Frog's footage has become a crucial piece of evidence in the case. Both Michael and the Barking Frog's legal representative, Michael Lerner, agree on some facts — that Conner was intoxicated, refused entry and returned later. According to Lerner, the bouncers would have violated the Ontario Liquor License Act if they allowed Conner entrance.
Accounts vary from this point on with both sides alleging the video supports their version of events. Lerner alleges the video shows Conner deliberately hitting the bouncer with a lit cigarette which prompted the bouncer to hit him back. Michael alleges Conner accidentally hit the bouncer with his cigarette.
When the Gazette asked for a copy of the video footage, Lerner said he felt it was inappropriate to release it at this time as it is part of a criminal proceeding. 
"There's no question what happened in that video. If there was any doubt, the police would not have laid a criminal charge," Lerner said. 
"When [Conner] deliberately hit the cigarette into the bouncer's arm, in what appears to be a spontaneous reaction [the bouncer] struck him once."
On the other hand, Michael claims Conner was talking to another bouncer when he stepped to the right and accidentally ran into the bouncer and hit him with the cigarette. 
"The doorman just started smashing him and left my son on the road," Michael said.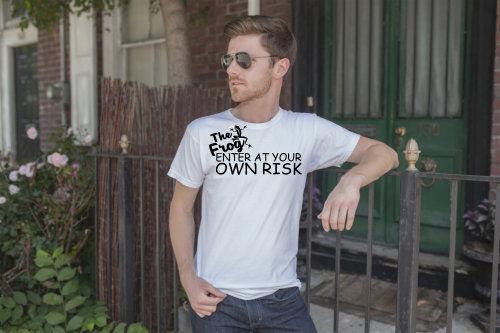 Michael said Conner will take two months to recover and is on a high-protein nutrition shake diet. 
Michael said he plans to file charges against Frog later this week.
Correction (July 19, 2:16 p.m.):
This article previously stated Conner Crowe's name as Connor. The Gazette regrets this error.
Editor's note (July 19, 3:20 p.m.):
This article also previously stated Conner Crowe was 21-years-old. The Gazette published this information after the London Police Service confirmed his age three times. However, Conner provided documentation to the Gazette proving he was 19 at the time of the incident and has since turned 20.