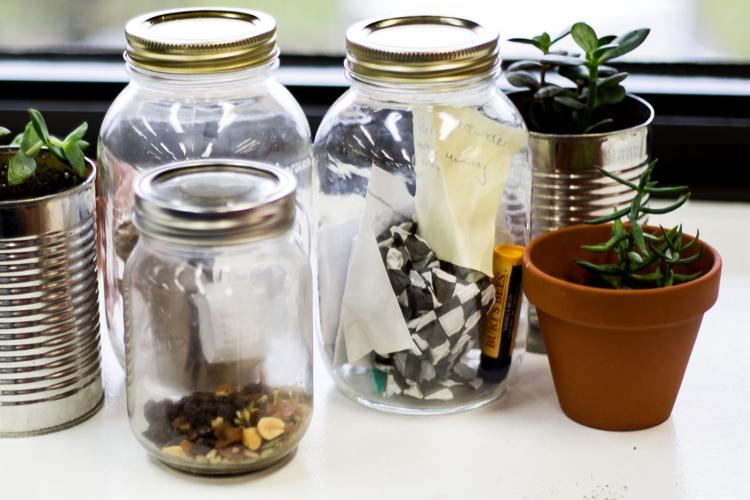 Reimagine Co, London's sustainable goods depot, is asking for community donations to establish the city's first package-free grocery store by the end of the year.
The crowdfunding campaign initially set a goal of $50,000, however, due to the support they've received in the first weeks, they've established a new goal of $75,000. At the time of publication, they are just $200 away from reaching their new goal.
The campaign launched on Sept. 15 and reached its goal within 10 days through the help of 416 supporters. The additional money set out in their new goal will fund community requests for the store, including nut grinders, juice dispensers, a milkshake maker and a popcorn machine.
"We're blown away by the community's response to this crowdfunding campaign and so grateful to everyone who has donated or helped to spread the word," co-founder of Reimagine Co Heenal Rajani said. "It's been a tough time for small businesses, it's a tough time for everyone but community is the answer."
The brand began in 2018 as a temporary pop-up shop, which transformed into a retail store on King Street downtown. Rajani and Kara Rijnen, his wife and co-founder, hope to make low-impact living more accessible to London, after they took a hard look at the amount of unnecessary waste they produced.
Canada has one of the highest food waste levels around the globe, with a patchwork of composting systems across the country. London's green bin system was green lit by council prior to the pandemic — something London has been inching towards for years as the largest Canadian city without a municipal compost system. Forty-five per cent of an average Londoner's waste is organic material that could be composted.
"This magnitude of food waste is shocking, and a reason for this is partly because of the way food is sold," said Rajani. "Food is inaccessible without having to buy limited quantities in wasteful packaging … our aim is to help Londoners to reduce food waste, and increase access to good, healthy, fresh and local food that's package-free."
Rajani and Rijnen plan to offer sustainable food consumption on top of household living products at the new store. They're offering a "give a dollar, get a dollar back" program, where customers will be granted store credit for all the money they donate once the new location is up and running at 206 Piccadilly street.
The zero-waste store will feature affordable locally sourced, organic, plant-based food — along with bulk produce, grocery items, kitchen and bathroom products without single-use plastic packaging. The space will also host workshops, a tool library and café to support an environmentally friendly lifestyle within the community.
Reimagine Co also hosts workshops that focus on food preservation, organization techniques, recycling methods and collaborates with local organizations to educate the community about health and environmentalism. Some of these workshops were in collaboration with Western University, and the company offers co-ops and internships for recent graduates.
"Our vision is for Reimagine Co not only to be a grocery store, but to be a community hub that everyone can access" said Rajani.
 Update (Oct. 8, 2020, 1:19 p.m.): This article has been updated to include the name of Reimagine Co's co-founder, Kara Rijnen. At the time of this update, Reimagine Co has met their crowdfunding goal.