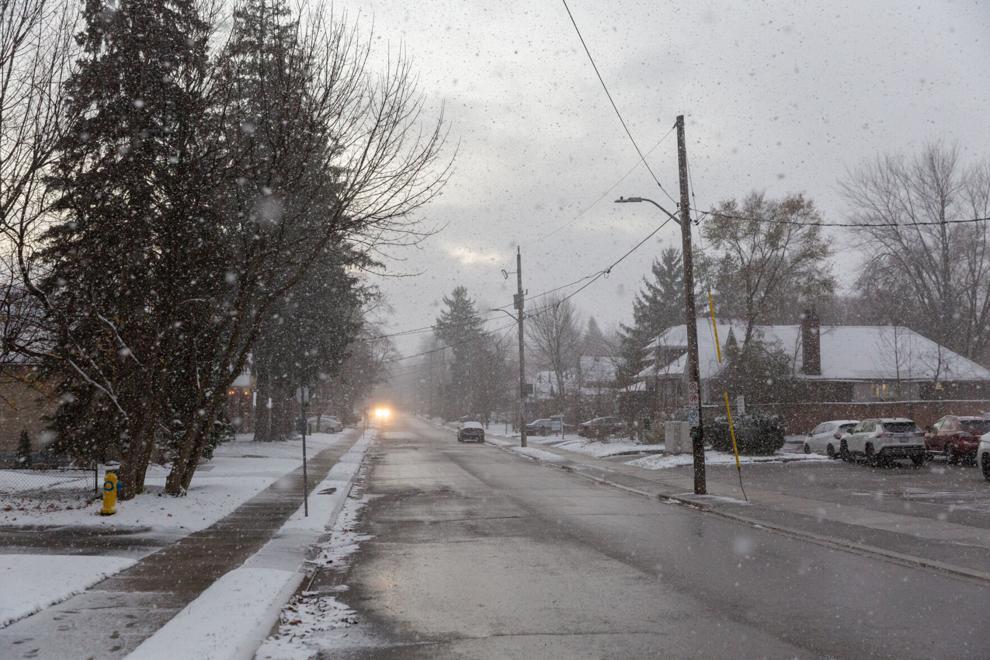 London transitioned into the "orange-restrict" level of Ontario's coronavirus regulations Monday.
The new zone includes all restrictions from the previous "yellow-protect" level instated on Nov. 16, as well as stricter rules for some businesses and other public settings.
The announcement came Friday afternoon, following a spike in cases from the University Hospital outbreak, which is now "almost three times as big as any other outbreak in the community," according Dr. Chris Mackie, medical officer of health with the Middlesex-London Health Unit.
The University Hospital outbreak had at least 131 cases and 13 deaths as of Monday.
The orange zone will impose immediate restrictions on London restaurants, including limiting tables to four customers, stopping alcohol service at 9 p.m. and shutting down all establishments after 10 p.m..
Strip bars will now be mandated to either close or operate only as restaurants or bars.
Businesses are also affected, as retail stores must screen all customers, gym capacity will be capped at 50 people and personal care services are required to stop all services that require removing face coverings.
At a Western University senate meeting, president Alan Shepard confirmed there will be no changes from the university, as the school is already adhering to the "orange" standard of safety. Shepard said changes will be made if London goes to the "red" level, but he believes the community isn't there yet.
These changes would involve the university complying with MLHU's guidelines and restrictions if London were to move to the "red" level.
"I did want to say a deep thank you to all of our students, and our staff, and our faculty, checking with the health authorities this week," said Shepard. "We still do not have a single case of COVID-19 that is related to an active activity on campus. So, we should be really proud of that."
If London were to move into the "red-control" zone, this would mean further reducing organized events and social gathering to at most five people indoors and 25 people outdoors. It would also mean a maximum of 10 patrons at indoor dining establishments, gyms and fitness centres and gaming establishments. Movie theatres and performing arts spaces would also close to spectators.
As classes come to an end this week and the holiday season begins, London mayor Ed Holder emphasized the need for Londoners to continue complying with the province's COVID-19 safety measures.
"One of the great causes of the pandemic is people getting together," mayor Holder said. "Stay away from, avoid holiday house gatherings and parties, practice physical distancing, wear masks, stay away from large crowds and wash your hands frequently."
Dr. Mackie confirmed that if case numbers continue to rise in the next few days as they have been "[London] could even move into the 'red-zone' sometime soon."