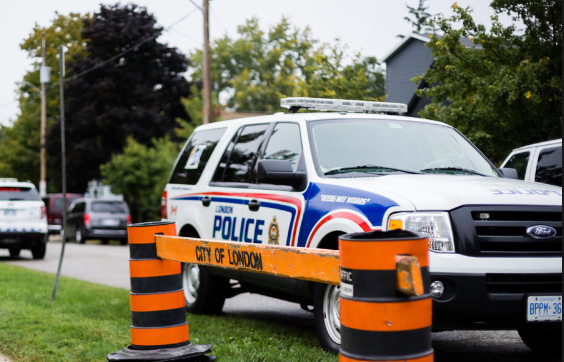 The London Police Services Board plans to add several mental health supports for officers in response to a proposal put forward by Western professor and board member, Dr. Javeed Sukhera.
After Sukhera's proposal and other motions made by board members, the London Police Service plans to hire a full-time psychologist and to invest $300,000 in the expansion of the Safe Guard Program. The program is currently only available to members of 'high-risk' units, where they can meet with a psychologist on an 'as-needed' basis.
Sukhera highlighted three aspects of mental health: addressing first-responder mental health, improving mental health training for front-line officers and fostering cross-sector collaboration with local mental health agencies.
The motion was approved at a board meeting on Sept. 18.
"I work clinically as a psychiatrist… and continue to feel that mental health is a huge issue in our society," said Sukhera. "It's an issue that [we] continue to struggle with because the resources do not align with the demand."
Sukhera's proposal explained officers are exposed to increasing mental health demands and clinically challenging mental health crises. It added that front-line officers are particularly vulnerable to mental illness like post-traumatic stress disorder. It also said that a "long-standing culture of stoicism" often prevents members from seeking help due to stigma.
Sukhera further explained that officers require more mental health training to appropriately deal with the increasing prevalence of mental-health related calls they respond to. According to Statistics Canada, one in five police calls for service in 2012 involved an individual with mental illness or substance use disorder.
"By being someone who has an opportunity to be a part of the governance of the police service, I was bringing my perspective from the health sector to help recognize the limits of what a police service can do," Sukhera said.
These mental health initiatives were further prompted by the suicides of three members of the Ontario Provincial Police last summer.
"What happened with those suicides… highlighted the issue and highlighted the human cost of inaction," said Sukhera.
The police board will review a more detailed plan of the approved motions at a second meeting on Oct. 18.