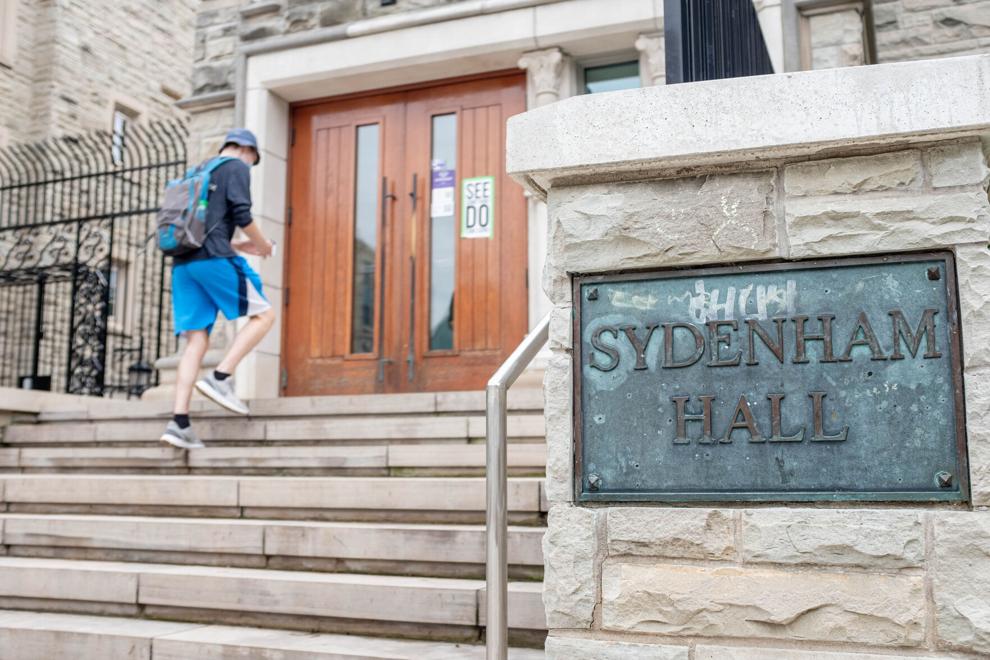 London Police have opened an investigation into reports of sexual assault in Western's Med-Syd residence. 
The London Police service have not received any official reports regarding incidents of assault in Medway-Sydenham Hall this weekend but have opened an investigation based on the "seriousness of the allegations" circulating on social media.
"We will work collaboratively with Western University to identify and support any victims and ensure a thorough investigation is conducted," said LPS in a Monday night statement.
Many students and community members have taken to social media, condemning the violence that allegedly occurred in Med-Syd on popular platforms like Twitter, Instagram and TikTok. Some posts alleged students in the residence were targeted with a date-rape drug. 
London police received two reports of sexual assaults on campus the week prior to the alleged assaults in Med-Syd. Police will investigate whether these reports are linked to the allegations on social media. It is unclear if the police's two reports are among the four Western says were reported to them. 
Western said the four cases reported to the school are unrelated to each other and do not reflect the allegations currently being shared on social media. 
London police said in their statement they investigate "all allegations of sexual assault in the city, including any incidents at [the] Western University campus, which are reported to police."
Western was initially unclear about the London police's involvement in the university's investigation, stating they would use "London Police Services as needed." 
"Along with our community partners, we will fully support those who come forward," London police said. "We encourage anyone who has experienced sexual violence to report the incident to police so that the matter can be fully investigated."
London Mayor Ed Holder emphasized the importance of having a complete police investigation during a Middlesex-London Health Unit press conference Monday afternoon, saying those accused should be severely punished.
"The part Western can control is the issues around expulsions," said Holder. "I would expect absolutely in some of the conduct that you have seen over this past weekend, that expulsions will be the order of the day in a number of cases." 
"I think [it's] absolutely justifiable when it comes to issues around drugging and sexual assault — there's no more heinous a crime and frankly should be dealt with in the highest possible order and absolutely not tolerated by this society," said the Mayor. 
London police are asking anyone with information to contact them at 519-661-5670 or call Crime Stoppers 1-800-222-8477.