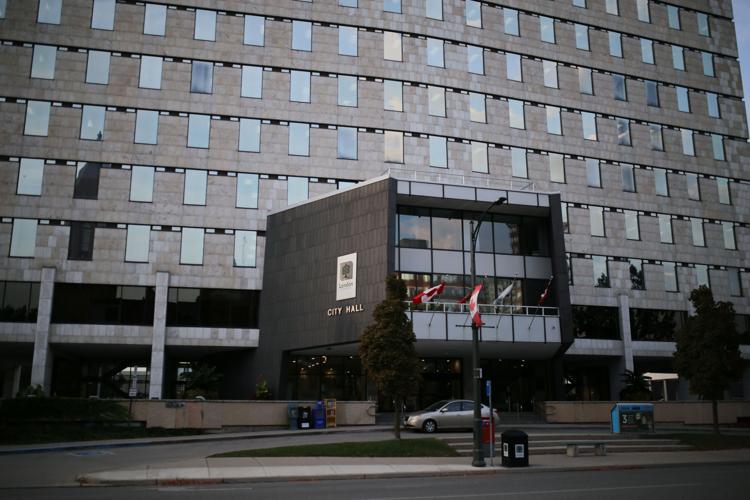 London's health unit announced new restrictions for restaurants, indoor recreation facilities and personal cares services Wednesday.
The measures will come into effect Saturday and officially mandate practices many businesses already have in place, including occupancy limits, personal protective equipment and contact tracing for restaurants.
The decision was made "following the assessment of local data and the patterns of [coronavirus] transmission" in the London area and the province. Restaurants, gyms and salons have all been linked to transmission of COVID-19 in the city, according to a press release from the Middlesex-London Health Unit.
The move comes after weeks of rising case numbers in the province, leading to mass shutdowns in hotspots, including Toronto, Peel and Ottawa regions as government officials scramble to contain the second wave.
Dr. Chris Mackie, medical health officer at the MLHU, said these measures are mostly precautionary as they're hoping to avoid reverting to a modified phase two. Dr. Mackie and the MLHU looked to examples in comparable cities, like the outbreak in a Hamilton spin studio that infected at least 70 people, when making their decision.
There have not been any local outbreaks in hair salons or recreation centres, though a Western University student outbreak in September was traced back to downtown restaurants and bars.
"We do not want to be put in a position where we're in a lock down, where our economy is shut down again and where businesses are struggling to keep the doors open," Cathy Burghardt-Jesson, the warden in Middlesex County, said in a press briefing on the restrictions. "We must must be proactive, we don't want to be in a position where we wake up one morning and we have to be reactive."
All restaurants and bars in London must now record customers' contact information and maintain those records for at least a month. Tables will be capped at six people and all tables must be at least two meters apart or have plexiglass, regardless of whether the establishment is indoors or on a patio.
Indoor recreation facilities, including private gyms as well as community centres, must now limit classes to 10 people, ensure instructors are masked and keep three meters distance between all gym-goers.
Starting Saturday, London's personal care services, including barbershops, nail salons and tattoo and piercing studios can not provide any services that require customers' to remove their masks.
Businesses that do not comply with the health unit's order will be fined a maximum $5,000 a day for every day they don't comply. Larger corporations can be fined up to $25,000 a day for non-compliance.
The measures will remain in effect indefinitely as the MLHU monitors transmission in the community.
This article is on-going, more information will be added as it is confirmed.
Update (Oct. 21, 2020, 3:33 p.m.): This article has been updated with additional information from the Middlesex-London Health Unit.