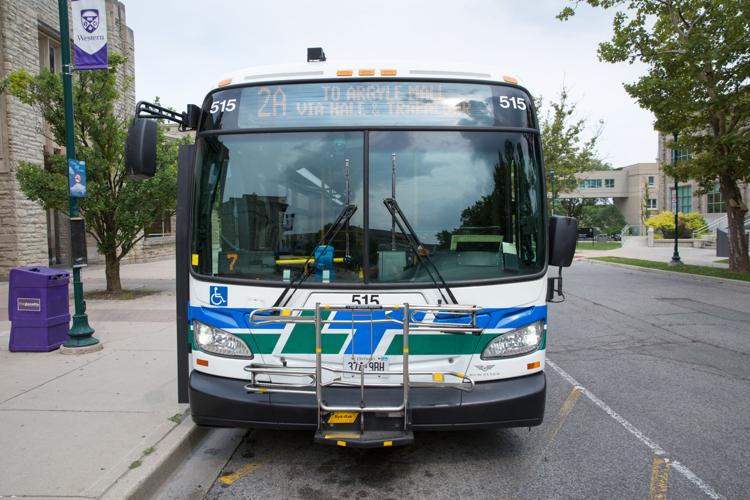 Sweeping changes are just around the corner for LTC bus routes, in a transit overhaul that could help students on their commute.
The changes go into effect Sept. 1, touching nearly every London Transit Commission route. The LTC posted notices at affected stops this summer to ensure riders are aware — but, be sure to double check your commute before heading to class.
Route changes will not impact the city's long-awaited Bus Rapid Transit plan. The BRT was able to move forward with three of the five proposed routes after the provincial government announced they would invest $103 million towards the program and 10 additional changes. City council voted against north and west BRT routes that would have connected Western Unitversity with the rest of London.
---
The changes
Two new express routes from campus will start running — the 93 and 94.
Nine routes will have service extended to 1 a.m. on weekdays and Saturday — the 2, 4, 9, 10, 13, 15, 16, 17 and 20.
Four major student routes are being upgraded to improve reliability — the 2, 4, 13 and 91.
---
Two new express routes will begin running this school year. The newly created 93 line will connect south London beyond Dundas Street to Masonville Mall via Western Road and Wharncliffe Road. Express routes speed up travel by making fewer stops. The second will run east, connecting Western to Argyle Mall. This will be line 94.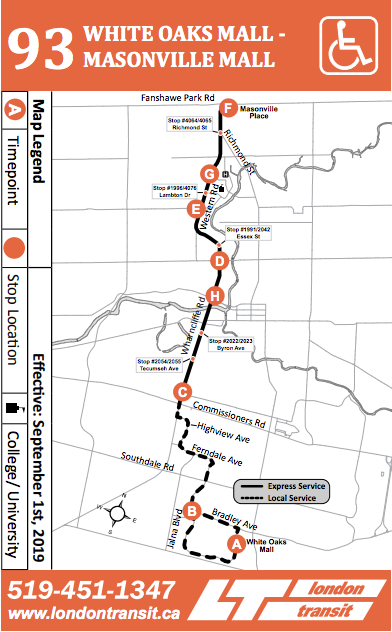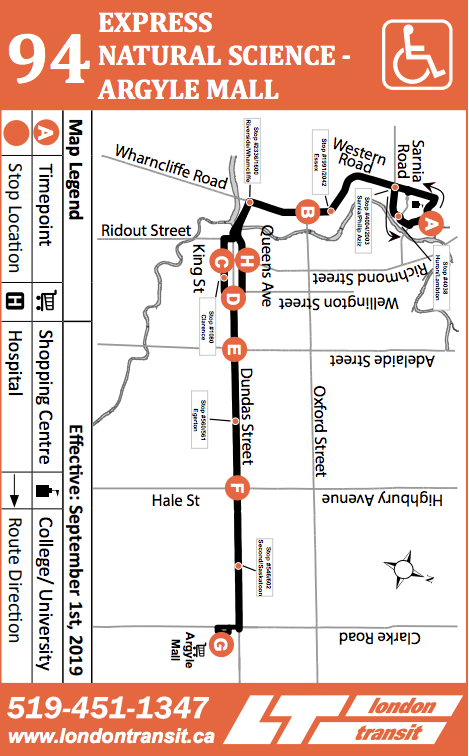 Services will run until 1 a.m. on weekdays and Saturdays along many major routes for Western students. This includes the 2's downward path on Dundas Street, and the 13, which connects downtown with campus and Masonville Mall. The routes previously ran until midnight.
Route 16, which runs east from the mall to Commissioners Road, will run later as well.
Buses never arriving or simply driving past waiting students could be an issue of the past on the 2, 4, 13 and 91. According to the LTC website, new measures are being put in place to "improve reliability and reduce late buses," by either increasing or decreasing the frequency of service.
For example, the 106 previously ran by the Natural Sciences Centre every 10 minutes. Beginning in September, the bus will arrive every eight minutes on weekdays.
And routes 33, running between Alumni Hall and Proudfoot Lane, and the 91 express, from Fanshawe College to Oxford and Wonderland, will also increase in frequency.
In addition to the changes, route 27 is being revised to connect Western to Fanshawe College.
Beyond BRT and the upcoming changes, money from all levels of government is flowing into the city's buses. 
These changes are funded in part by a $123 million investment from the federal government to improve London transit — the largest infrastructure investment in the city's history. The provincial government is contributing as well, pledging $103 million in June. London itself expected to invest $82 million.
All the funding will go towards the expanding routes as well as investments in Bus Rapid Transit, 31 new buses, transit sensitive traffic lights to make commutes faster, and transit and cycling-specific lanes.
MP North-Centre Peter Fragiskatos tweeted that the new plan has something for everyone.
"It improves the transit experience, provides for better cycling and will help drivers move around the city more efficiently," he wrote on Friday.