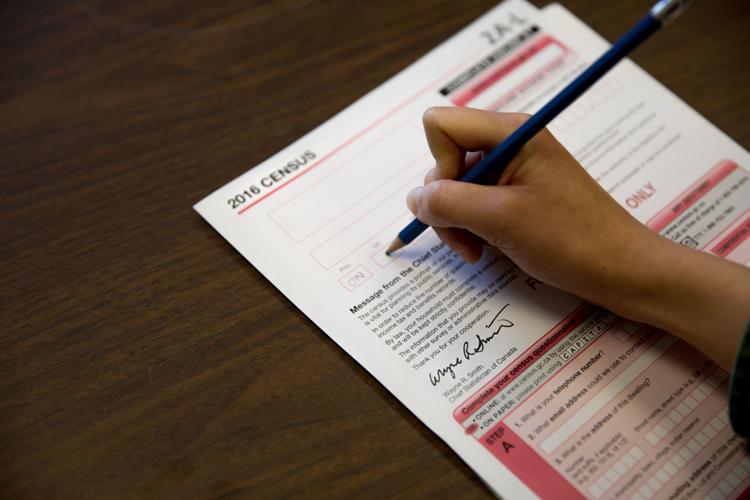 London's recent census data may provide clues as to why many students leave London after graduation. 
Statistics Canada released census data on Sept. 13 that revealed London's median total household income is in the bottom third of all census metropolitan areas in Canada.
"Back in 2005, we ranked 12 out of the 35 census metropolitan areas in terms of household income," said Don Kerr, a Western University professor of sociology and a demographer. "We're now 27 out of 35."
With a median total household income of about $62,000, London is below the national and provincial averages and is the second-­lowest among large Ontario cities. The census data also shows that the number of children in London who live in low-income households has also increased significantly and has now risen higher than the national average.
Kerr said although the national census reflects that Canada's economy is growing, London isn't experiencing the same growth. 
While the census takes students living on their own in London into account, Kerr said that those students do not make up a majority of the data and should not have affected London's standings. It also doesn't explain why neighbouring cities with large universities didn't experience the dip that London did.
Citing the recession in 2009, Kerr said that it hit southwestern Ontario very hard and, as a result, cities like London lost many jobs, especially in the manufacturing and food-processing industries. For example, in 2014, London's Kellogg's cereal factory closed, causing over 500 people to lose their jobs. Kerr stated that the London region has not seen the same employment growth that other parts of Canada have seen.
This employment stagnation, along with other factors, may contribute to London's trouble hanging onto Western alumni.
Ward 6 councillor, Phil Squire, acknowledged that the city has difficulties retaining students after they graduate. He also said that students in his ward had concerns about the availability of entry level, high-paying jobs in London. 
"I think this is a wake-up call for our economical development people at the city," said Squire.
In terms of London's potential areas for employment, both Kerr and Squire believe that the tech and healthcare industries are the strongest. Squire expressed that he wants to continue creating jobs in those sectors.
"It has everything to do with employment and jobs," said Kerr. "I think it's reasonable for young adults to go to where the jobs are."