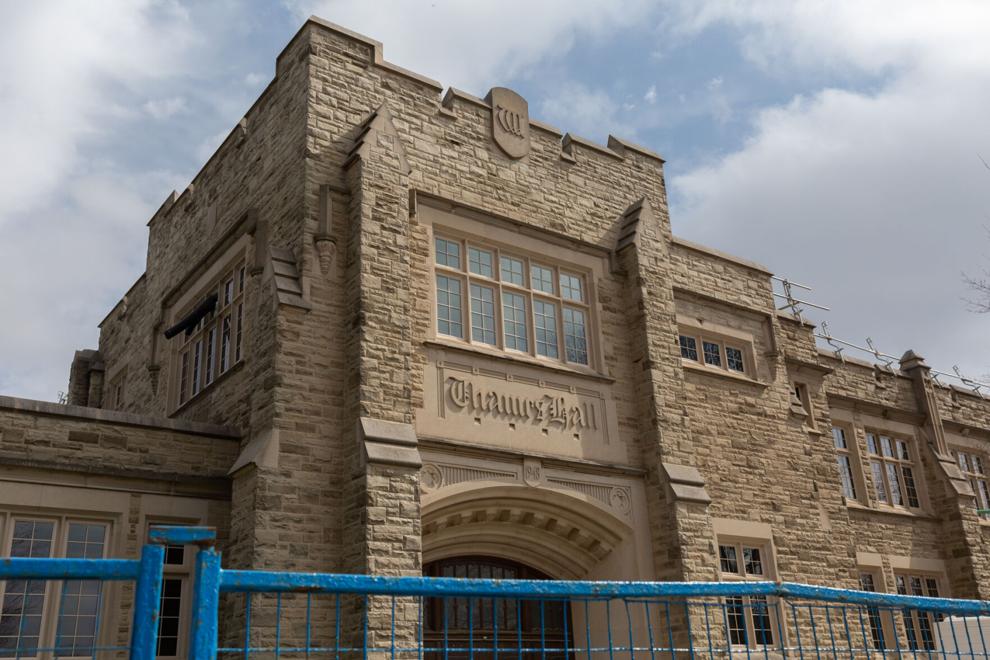 Ontario Premier Doug Ford announced another province-wide shutdown will go into effect Saturday to combat the coronavirus and rapid spread of variants of concern.
The lockdown is a move that the government hopes will put an "emergency brake" on social gatherings and already rising case counts.
"Friends, right now we're into a third wave of COVID-19," Ford said. "The variants of concern are spreading rapidly. This is a new pandemic. We're now fighting a new enemy."
London Mayor Ed Holder warned that the shutdown will have serious consequences for London.
"We're not under lockdown, instead it's been called a shutdown. But make no mistake, this is serious," said Holder.
This move is set to result in drastic changes to  services on campus and in-person learning.
The shutdown is similar to the lockdown in grey zone of the province's colour-coded system, but with fewer available services, explained Dr. Chris Mackie, chief medical officer of health of the Middlesex-London Health Unit.
"From what we understand [shutdown] will be similar to the grey level of restrictions within the colour code framework, but without some of the exceptions that have recently been put in place," said Dr. Mackie. "For example, restaurants and outdoor fitness as well as certain personal service settings have been permitted in the grey zone — that will not be the case in the province wide shutdown."
Indoor gatherings of any kind are not allowed and people should only be around those they live with. People may get together with a maximum of five people outdoors, provided they are physically distanced from one another.
Restaurant dining areas must remain closed, although ordering takeout, delivery and drive-through options will remain open. Liquor and cannabis stores may remain open at 25 per cent capacity.
Shopping malls are restricted to a quarter of capacity. Essential businesses such as grocery stores and pharmacies can remain open at half capacity.
Gyms and recreation facilities are closed to the public under shutdown, although outdoor facilities such as fields, tennis courts and golf courses are permitted as long as physical distance is maintained.
Specific changes at Western University will also come into effect this week.
Western cancelled most in-person classes and encouraged students in residence to head home in a statement Thursday. Although details continue to be worked out, libraries are closed except for no-contact curbside pickup at Weldon Library.
The Western Student Recreation Centre and Thompson Arena's indoor facilities will close under the province wide shutdown.
Some campus eateries will be open for takeout only, including Lucy's at Somerville House; the University Community Centre Starbucks, Subway and Tim Hortons; Talbot Eatery; the Natural Sciences Centre Tim Hortons and DaVinci's in the Spencer Engineering Building.
All University Students' Council in-person services including The Spoke have temporarily closed, as well as university-run student services. Virtual chat hours will remain open from 9 a.m. to 4 p.m.