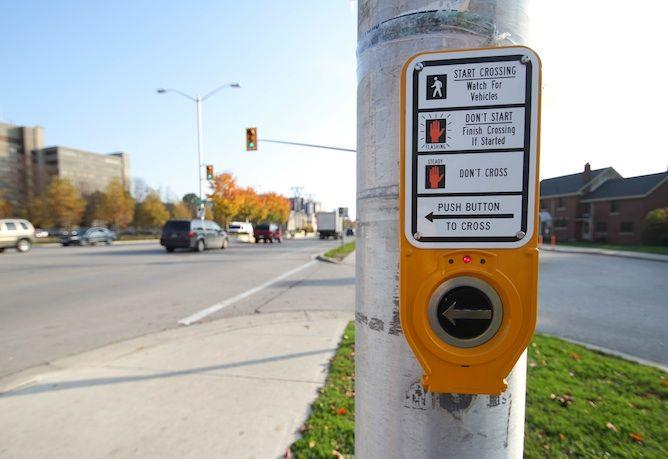 A recent report cleared a police officer of wrongdoing in an April 2016 incident where an officer's car struck a student. With students back in town, London Police Service is emphasizing pedestrian safety.
The Western University student was hit by a police officer's car on her way to Molly Bloom's, a popular student pub located on Richmond Row.
A Special Investigations Unit report, released in July 2017, noted that the officer was driving with a reasonable standard of care and cited bad weather and poor road conditions in playing a role in the incident. The report also stated that the student was jaywalking when she got struck.
Following the accident, the woman, 20, suffered a fracture near the elbow, requiring surgery and the placement of pins and plates in her arm. She also suffered a severed nerve in her shoulder.
"On a review of the evidence, it is clear that the officer was at all times driving at a rate of speed below the speed limit," the SIU report said. "It is clear that the claimant stepped out into traffic in poor weather and lighting conditions where there was no crosswalk and no traffic controls."
According to LPS Sgt. Amanda Pfeffer, pedestrians are at risk when they don't follow traffic signals.
"A pattern that I noticed that is a dangerous one, or one that affects pedestrian safety, is just the willingness of people to cross busy streets outside of intersections," Pfeffer said.
In 2014, the City of London collaborated with a number of partners, including LPS, to produce a five-year strategy based on the review of traffic collision history from 2008–11. The report highlighted six major targets, including young drivers and pedestrians. 
The report noted that although collisions involving pedestrians represented less than five per cent of all collisions, 90 per cent of these collisions resulted in injury or death.
"It's basically a five-year plan based on what came out of the Road Safety Strategy and the results and recommendations," said Maged Elmadhoon, a traffic and transportation engineer for the City of London. "It's intended to implement an action plan in order to reduce the collisions by 10 per cent."
The report resulted in a number of traffic initiatives being taken up in the city including red light cameras, bicycle lanes and pedestrian crossovers — pedestrian walkways that drivers must yield to. These crossovers are identified by a distinct pavement marking and traffic signs.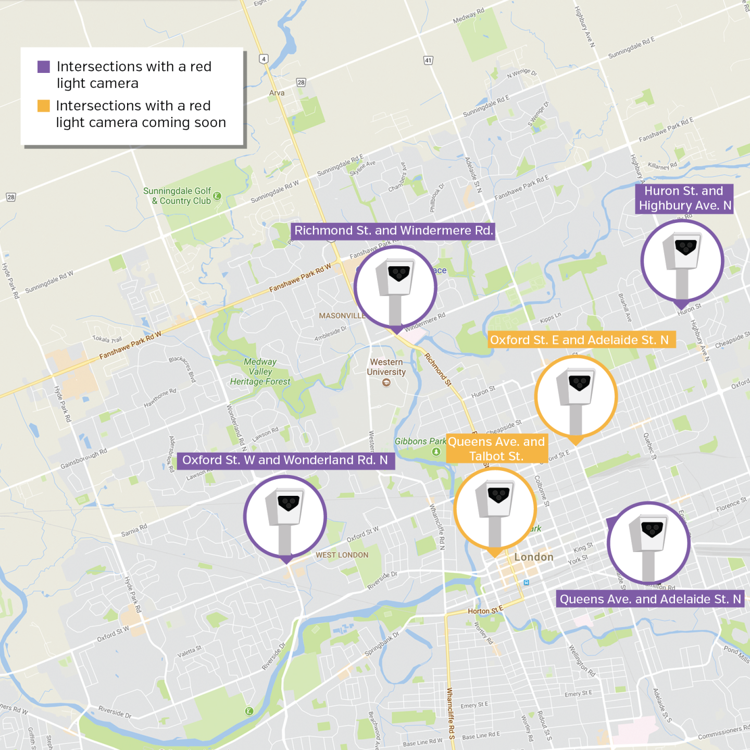 With the school year about to a start, Sgt. Pfeffer reminds students to follow the traffic signals.
"On campus and off-campus it's important to make sure you're following all of the traffic signals to ensure that you are safe," Pfeffer said.