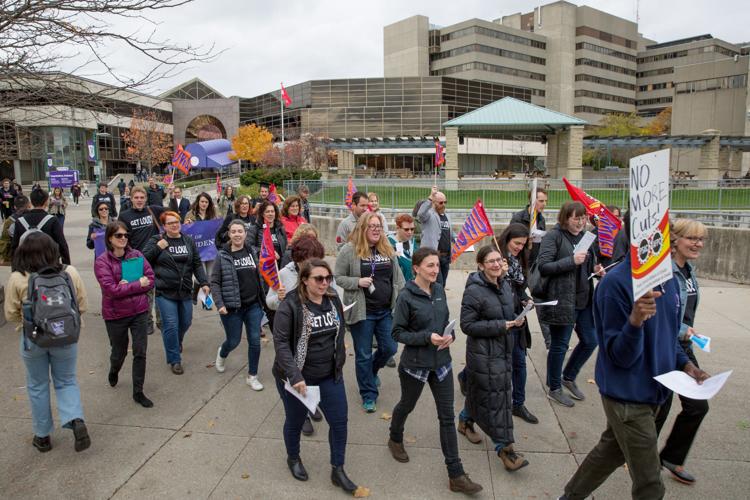 According to students, freedom of speech is not being threatened on campus and most students value protecting it. 
Yesterday, Macleans published the results of a survey that asked students their opinions on the state of freedom of speech on campus. 
About 70 per cent of students believed that freedom of assembly, association and speech are either secure or very secure in Canada. 
When it came to protection of free speech, 95 per cent of students believed this was important. 
To contrast this, 92 per cent of students said that promoting an inclusive society that welcomes diverse groups is also important. 
Though they seem like contradicting principles, most students surveyed reported they believe both are necessary.
When asked to choose between a campus that is open to all viewpoints, including speech that is upsetting, or a campus that restricts some offensive or biased speech, students are split: 47 per cent chose an open campus and 53 per cent a safer campus. 
Anthony Skelton, an associate philosophy professor at Western University, said that it is hard to know what the distinction between a welcoming campus and the campus that accepts all viewpoints really looks likes in practice.
"I don't experience myself much emphasis on speech being restricted, but that could just be because people are already sensitive to certain kinds of issues," Skelton said. 
Divided by demographics, only 39 per cent of women chose the campus with all viewpoint whereas 66 per cent of men chose this option.
The same divide can be seen between the 49 per cent of heterosexual and cisgender people who chose all viewpoints compared to only 33 per cent of lesbian, gay, bisexual and transgender people. 
The political make-up of universities indicated that there is 45 per cent of students that identify as Liberals whereas only 16 per cent are Conservative. There was 39 per cent who said they either did not know, or were neither. 
Interestingly, both Conservatives and Liberals view each other either as negative or neutral. Only seven per cent of Liberals saw Conservatives as positive compared to 14 per cent of Conservatives who saw Liberals as positive. 
Skelton said that he finds this distinction between ideologies disappointing, because it could point to the inability to work together on large issues. 
"I think that what has happened is instead of seeing each other as each sharing a concern ... they are seeing this disagreement not as a legitimate or reasonable disagreement between people, but as a disagreement that is a consequence of one or other of the parties to be morally deficient or vicious," Skelton said. 
Seventy per cent of students thought that left-wing views could be more freely expressed on campus. 
Only one in five students think that universities are too quick to restrict freedom of speech. 
This survey comes after Premier Doug Ford required all universities make free epxression policies last year. Western then released its free speech policy outlining its commitment to protecting all forms of speech, excluding hate speech. 
"Lots of the things that divide us on campus are actually really small compared to the things that divide us in the world," Skelton said, indicating for students to focus more on the issues that concern all people equally.
Correction (Oct. 31, 10:56 p.m.): this article has been corrected to reflect that Skelton is an associate professor, not an assistant professor; and to correct three mistakes in his quotations.