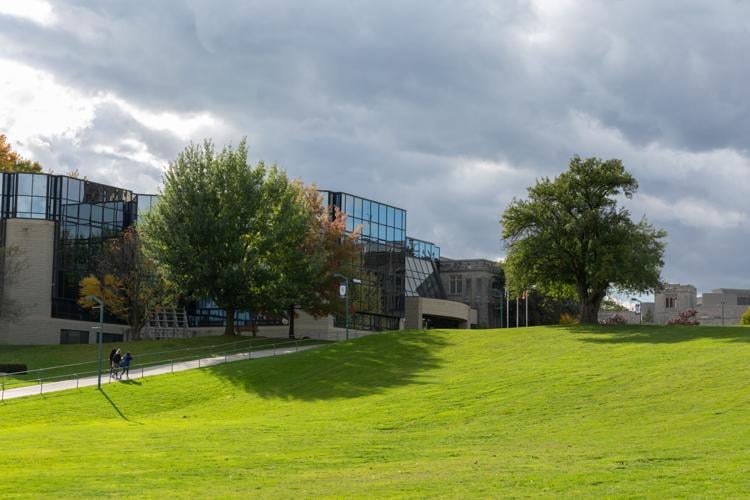 Nearly 80 per cent of first-year Chinese students enrolled in Canadian universities have struggled to communicate with their schools amid the pandemic, according to a survey from an international tutoring company.
The majority of survey participants expressed that their schools had not reached out to them to offer as much support as they hoped. McGill University received the most positive feedback for their communication with international students, while Western University and McMaster University tied for second. 
Twenty per cent reported having no communication with their schools at all.
"Students and professors need to be checking in with each other as the semester unfolds and they need to be willing to speak up if something isn't working and be flexible enough to make the changes needed on the fly if necessary," said Jacky Zhang, CEO and co-founder of Easy Group, the tutoring company hosting the survey.
"But more importantly, just involving students in the process and letting them feel as if it is collaborative and that they have a say in the way they are educated in these challenging times — even if it is not what they originally signed on for."
Easy Group received 384 survey responses over the summer, as they looked to better understand the needs of Chinese students attending Canadian universities during the pandemic.
Students who participated in the survey either enrolled or intended to enrol at a Canadian university for the fall semester, including Western among 11 others. The survey's topics included online learning and enrolment, mental health and well-being, perceptions of Canada and communication. 
"We encourage students to email their professors and to be proactive as well," said Eva Wu, public relations director of Easy Group. "We want universities to be aware of the challenges faced by their [international Chinese students] but also want to tell Chinese students that a Canadian education encourages you to speak up."
The survey also found that 70 per cent of Chinese students preparing for the fall semester greatly or somewhat disliked online learning. With the added difficulty of a potential language barrier and living in a different time zone, Wu explained that online learning is even less appealing for Chinese students enrolled in their first year at a Canadian university. 
Despite this, only 10 per cent of students decided not to enrol for the online fall semester and nearly 58 per cent these students are residing in China for the semester.
But Wu points out that a major draw for students to enrol abroad — the cultural immersion of living in a different country — is no longer present.
"They really want to receive the experience of a Canadian education," said Wu. "They really want to have the immersion experience and want to interact with local students and people from diversified backgrounds. But right now they are just learning from home and in front of a screen."
Christine Wang and Isabella Zhang, first-year BMOS students from China have struggled adjusting to online course delivery.
Wang opted to travel to Canada to study, even as all her courses are online.
"During the first week of study, I didn't get into the learning state at all. I had to adjust myself quickly without the help of external support which is a difficult process," Wang said. 
Zhang decided to remain in China this fall and finds the time difference to be one of the greatest challenges. 
"The time difference between China and Toronto is 12 hours and many students need to attend classes in the early morning, like 2 to 3 a.m which is not the best time for studying," said Zhang. "And when there is a group project, students who are in China need to work according to Canadian time, which is challenging physically and mentally."
Zhang says Western needs to focus on finding alternative ways to communicate with international students that still allows them a communal experience.
"Figuring out ways to engage classes at a group level that gets them interacting is key to retaining a semblance of educational normalcy," said Zhang.
"That could mean a lot of different things, whether something formal like assigning more group projects or informal like creating a system to facilitate digital study groups that can connect students educationally outside the classroom. Most important … is to recognize what new territory this is for students and teachers."