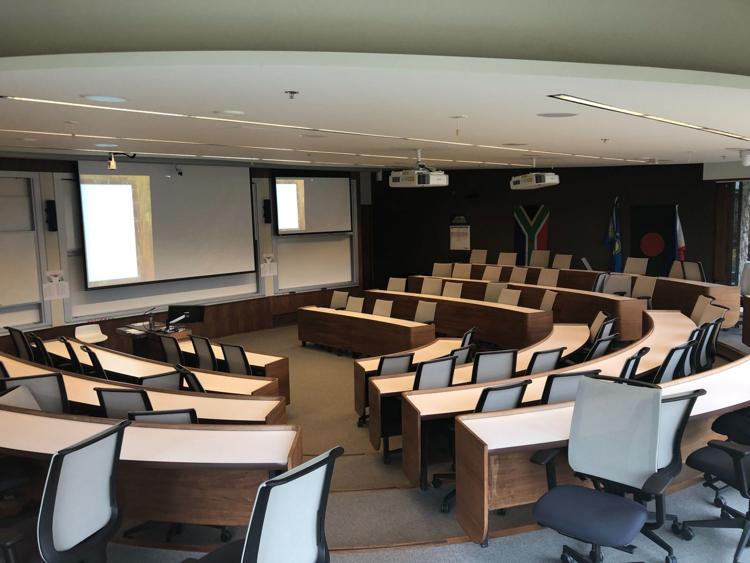 To many on campus today, the coronavirus has become real.
More than a far away illness speeding through China and Italy, cases of COVID-19 appearing in Ontario have made a steadily worsening scene on campuses. Western University, despite having no cases, saw a steady flow of news Thursday, announcing cancellations and preparations for the worst.
The Richard Ivey School of Business was among the earliest to confirm classes were not moving immediately online, as Laurentian University and possibly Carleton University have. But many lecture halls on Thursday were filled with empty seats.
"These are mandatory classes, so everyday about 75 to 80 people show up — and today only a handful of people did," said Kailas Kumar, third-year HBA student.
Although participation marks encompass a large portion of grades for students at Ivey, Kumar added that one of his professors assured students they would not be marked as absent for choosing to stay home.
Western said they will announce whether classes are moving online by the end of Friday. But as administrators anxiously meet to make their decision, rumours of COVID-19 cases spread like the virus itself.
"There are also some rumours about students catching it, and all these things are creating a lot of tension," said Kumar. "People are trying to avoid anybody and everybody."
Chloe Trabucco, fourth-year HBA student is not worried about contracting the virus, but has noticed fears surging at Ivey.
"I've definitely noticed increased anxiety around conversations I've had with everyone I'm talking to, about 'what are your travel plans?' or 'are we still going to formal tomorrow?'" she said.
Christina Tsapraili, a third-year HBA student, feels concerned for one of her classmates, who was absent today and is feeling unwell.
"So I'm personally not worried about getting sick — but having it, not knowing and then passing it to other people is what I am worried about," she said.
For more information about how the novel coronavirus is affecting campus, check the Gazette on Twitter @uwogazette.