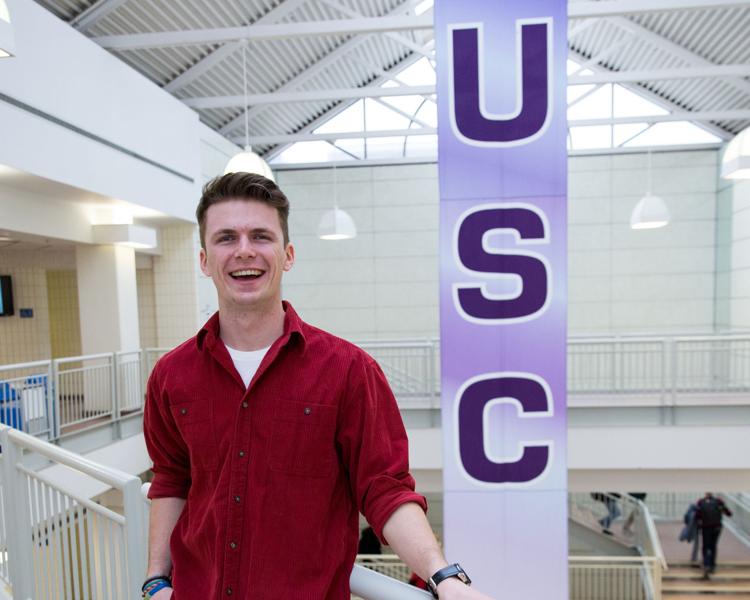 Matt Reesor, a fourth-year political science student, has announced his campaign for USC president.
Reesor is a councillor and the head soph for Western University's largest faculty, Social Science. But despite a long history of student leadership, he did not expect to be running for president.
In high school, Reesor mainly focused on athletics, and originally went to a school in the U.S. to pursue competitive tennis.
After transferring to Western, he shifted gears to student leadership.
"I started to realize the amount of change that students can have if placed in the appropriate leadership roles," said Reesor.
In first year, Reesor was a first-year rep for the Western Outdoors Club.
Moving into second year, Reesor was an executive with the Western Rock Climbing Club, an assistant head delegate for Western Model United Nations and Social Science soph.
He continued sophing into third year and was a wellness commissioner for the Social Science Students' Council. That same year, he became the head soph of Social Science and ran for Social Science councillor, meaning he now sits on the faculty council and the University Students' Council.
Reesor believes the three main issues facing students are: mental health supports, sustainability and gender-based violence on campus.
Mental health support at Western needs not only more staff and resources, but a clearer approach to access help, according to Reesor.
When it comes to sustainability, Reesor believes it has not been prioritized in the past and said he plans to bring it to the forefront of the USC.
"We are literally seeing a country burning," Reesor said. "As the largest universities in Ontario and Canada — we aren't doing enough."
Reesor said that through his experience with Western's orientation program, he has noticed that issues of gender-based violence are often dodged.
"It's obviously a difficult topic but that doesn't mean we shouldn't talk about it," Reesor said. "[We need to be] able to admit the fact that there is a rape culture on this campus, and that it needs to be addressed."
Reesor applauded the work of Cat Dunne, vice-president of the USC, for her work in this area, but said there is still a long way to go.
Reesor also plans to make the USC more accessible to students.
"Students feel like they are being told what they want, and they're being 'spoken at' instead of 'spoken with,'" Reesor said.
Approachability, said Reesor, is one of his best traits and he hopes this will help bring the USC back down to the student level.
In consultation with over 60 members of the Western community, Reesor has developed a platform with six main pillars: student experience, sustainability, student wellness, academic success, campus safety and USC accessibility or, as Reesor calls it, the "You-SC."
"I do truly feel like I'll be able to build on the amazing success of the past presidents," Reesor said.