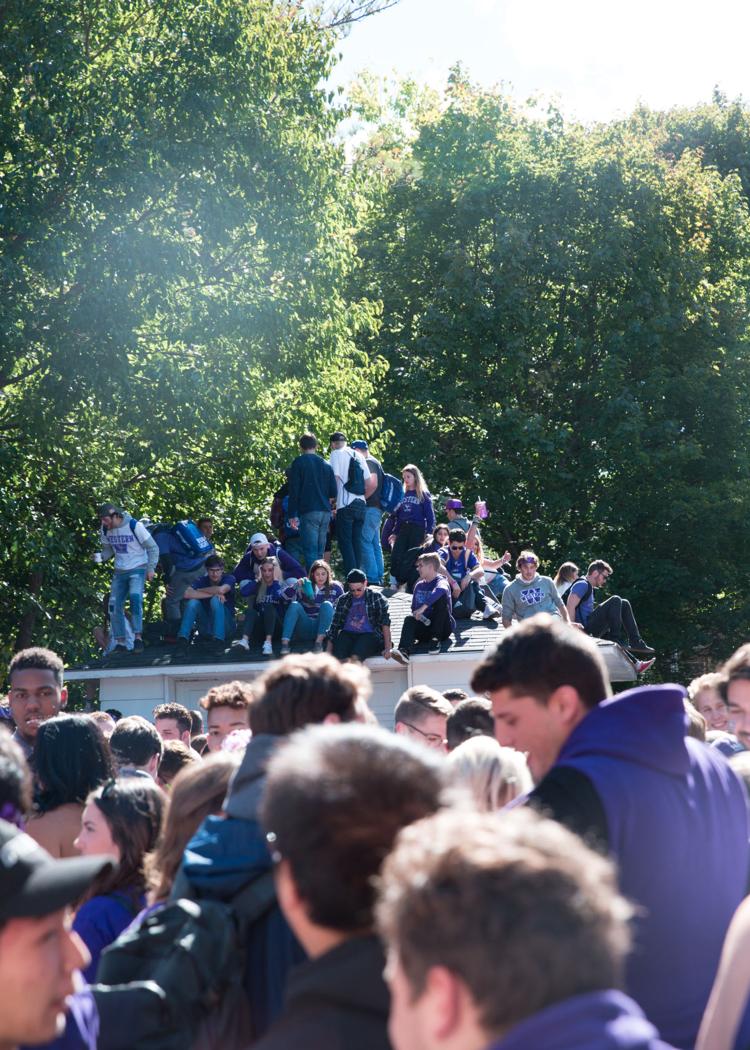 London's mayor Ed Holder directed critical comments at Western representatives for the university's weak response to unsanctioned street parties at a city council committee meeting Wednesday. 
The community and protective services committee meeting addressed the ongoing problem of rowdy student behaviour on Broughdale Avenue during "fake homecoming" — known as FOCO — celebrations in late September.
"There will be blood on all of our hands — that sounds dramatic, but there will be — because people are being stupid or encouraged by others to be stupid," Holder said at the meeting, according to the London Free Press. "It's only a matter of time before someone gets killed."
Last September, FOCO was attended by around 20,000 people, resulting in over 3,000 warnings and 130 provincial offence notices. The event cost London police upward of $100,000, and over 52 people were hospitalized, with one person suffering serious injuries after jumping off a roof. Similar numbers have been reported by several other Ontario universities. 
"To Western, I say, 'Enough is enough.' We need you to help us help London," said Holder. 
Western University's vice-president of student experience, Jennie Massey, explained the university is working to find solutions through communications with other universities in Canada and the United States, as the problem of illegal street partying is widespread among post-secondary institutions. She added the issue has no quick fix and requires a multi-year approach.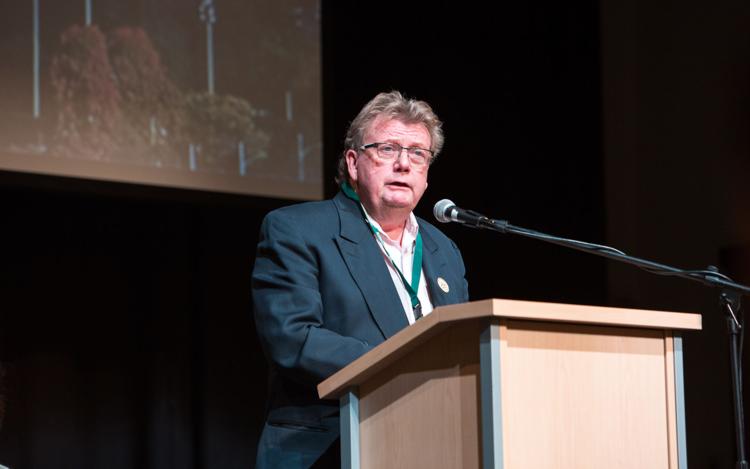 However, Holder insisted more immediate action must be taken.
"I'm not prepared to wait, quite frankly, for years to get this fixed. If that death happens this year,… we [would] look back and say, 'What could we have done today to prevent that from happening?' " he said. 
Steps to quell FOCO 
Holder called for stronger academic sanctions for students who partake in dangerous or illegal behaviour, including suspensions and potential expulsions. 
Western representatives expressed their intention to consider expanding the student code of conduct to off-campus behaviour. However, several representatives highlighted that changes to the student code of conduct would have limited effects, as many students attending the event come from other universities and even high schools. 
"There's no magic wand that somebody can swing to say, 'This one thing is going to solve these parties,' " said the city's chief bylaw officer Orest Katolyk at the meeting. "We have to look at a number of different factions of why these parties are such an attraction for the youth."  
The attendees agreed the way forward lies in stronger communication and harsher consequences. The debate highlighted several steps being set in motion to manage street partying.  
Launch of two working groups
A new task force was recently launched as a collaborative effort between Western, the London Police Service and London's city council to address FOCO. 
The task force is made up of two working groups. One will focus on enhancing communications among the parties involved, including the students, the public and emergency services. The other will examine potential changes to city bylaws and Western policies to help deter dangerous or illegal behaviour during the event. 
"From a Western perspective, we are looking at the code of student conduct and exploring what changes might be made to that in conjunction with changes that would be happening within the city," said Massey, who sits on the policy working group, in an interview with the Gazette. 
Homecoming football games limited to two weekends 
In response to Ontario universities' efforts to curb homecoming parties, Ontario University Athletics will align homecoming football games at several Ontario universities in the 2019 season so that the matches fall on two weekends instead of spreading out over five or six.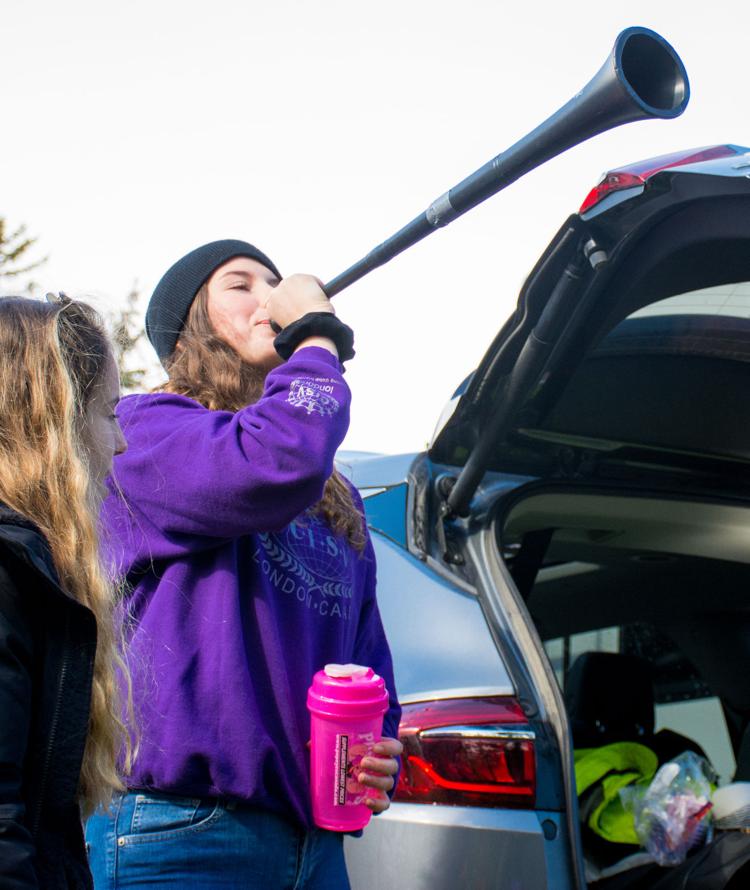 "There is some hope that by limiting the number of dates that homecoming is scheduled on, it will reduce the number of people travelling from out of town into the various municipalities and fuelling or growing these street parties," said Massey.  
The change applies to six of the 11 OUA institutions with football teams due to reports of problematic street partying behaviour on homecoming weekends at these universities. The universities are Western, the University of Waterloo, Wilfrid Laurier University, McMaster University, the University of Guelph and Queen's University. 
Both Western's and Queen's 2019 homecoming games will take place on the same weekend of Oct. 18 to 20. 
Lobbying for harsher bylaw infraction penalties
A motion was unanimously passed at Wednesday's meeting to lobby the province for harsher penalties that incentivize payment of fines accrued from bylaw infractions on Broughdale, such as noise and nuisance offences.  
Presently, when individuals who are ticketed do not pay the fine, it is handled by collection agencies who attempt to contact individuals and request payment, with little further consequences. The committee suggested implementing a system similar to parking offences, where drivers are restricted from renewing their licence until the fine is paid.
Massey added another meeting will be held Monday evening with community members, where further conversations will attempt to develop ideas and solutions. 
"This is a very complex situation that municipalities and post-secondary institutions are grappling with not just across Ontario, but really right across North America," said Massey. "There's been a longstanding commitment to collaboration, [and] I do think we're seeing that now moving to the next level, which is really hopeful and encouraging."