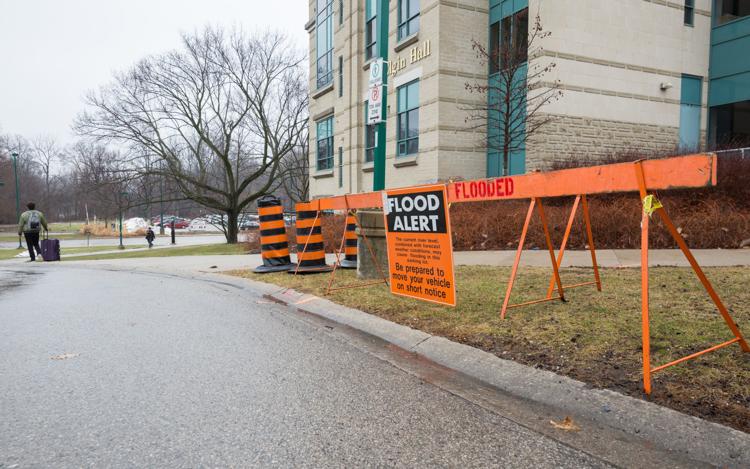 Western will be closing several parking lots across campus over the weekend due to anticipated heavy rain that could flood the lots.
Facilities Management announced they are planning to close the Medway, Talbot and the east section of the Chemistry lot Friday afternoon, in response to a flood watch issued by Upper Thames River Conservation Authority.
Students with cars parked in these lots have until Saturday morning to move them; a Western News release stated that vehicles left in closed areas after then will be towed by campus police to avoid any potential damages.
Other lots around  campus will remain open, including the Springett, Huron Flats, Chemistry, Middlesex and Visual Arts lots.
All lots are expected to reopen Monday morning, in time for classes.
Mark Emerick, Western's parking manager, said the measures are pre-emptive, as the rain is expected to start over the weekend.
Southern Ontario is expecting 50mm on Saturday with a maximum amount of 75mm by Sunday.
But, Emerick said he's seen situations like this before. Flooding this early in the year has taken over Western's campus before, with heavy rainfall drowning parking lots over the school's February reading week in 2018.
These winter floods are likely to happen when it rains during warmer spells, as the frozen ground is unable to absorb the water, creating high volumes of run-off.
"I hope for everyone to get their cars out early because I don't want anybody's to be at risk for water damage," said Emerick.