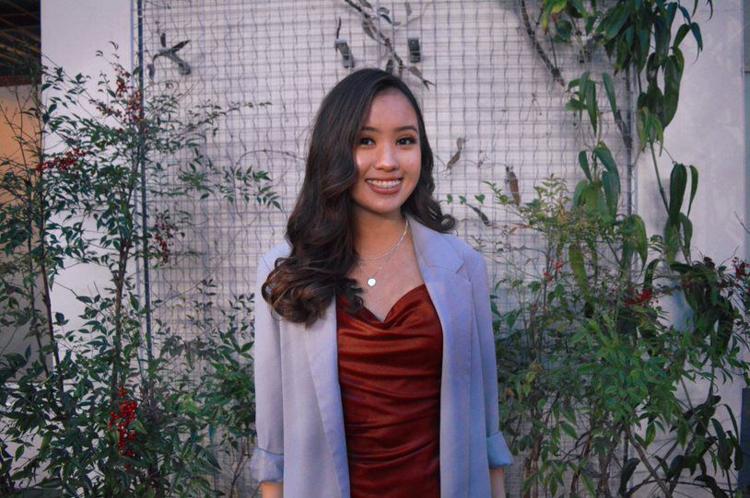 What is your current year and program?  
Second year majoring in English language and literature and the School of Advanced Studies in the Arts and Humanities.  
What is your favourite campus eatery? 
The Wave. Their spinach dip and deep dish cookie pie are classics. 
Why are you running for this position? 
I toyed with the idea of running for Arts and Humanities Students' Council president last semester. During this time, I also learned more about students' opinions and experiences within the faculty through my work as VP events and simple conversations that I had with both staff and students. Eventually, I found myself brainstorming ideas that crossed over different portfolios, ideas that I loved and wanted to pursue. Taking on the role of AHSC president is the best way for these to come to fruition. As daunting as election season is, I trust that these various goals and plans, which have since been expanded, sharpened and detailed by me and the people I've had the honour of consulting, will craft an A&H community that is even more cohesive, supportive and effective than it is now.  
What do you see as the biggest challenge faced by students in your faculty?  
As small as the A&H faculty may be, we still have our divisions. Some departments feel isolated from the faculty, some students feel separated from their departments and some students don't really know what AHSC is. I think it is critical for these divisions to be addressed and rectified, not only so students feel at home within A&H, but also so they feel comfortable to reach out to our community if they should ever need help, advice or seek change in the current system.  
How do you hope to mitigate this? 
The key things that I want to focus on with this particular challenge are strengthening the relationship between students and their elected student representatives; better recognizing, accommodating and celebrating the different groups within the faculty; organizing more wellness and academic support initiatives in collaboration with other groups on campus; and highlighting the importance of A&H and our collective passion for it.  
What are the three most important initiatives you hope to accomplish in your term? 
Running as either a one-day or one-week multi-session event, this boot camp will cater to the need for graduate/ post graduate school workshops specific to the liberal arts field and allow for students to receive more direction in the arts-related paths they can take after their undergraduate years. Below are its two primary aspects:  
With the help of services such as the Student Success Centre, there will be sessions focused on teaching the fundamentals of writing cover letters or personal statements, doing interviews and acquiring letters of recommendation.  
In collaboration with various schools and their representatives, there will then be school — or program — specific sessions to detail particulars about their ideal applicants. Various graduate/ post graduate students will also be invited to participate in a student mixer, social or panel with undergraduate students, responding to any further questions students may have and talking about their own experiences/plans regarding their degree.  
Improving Student Relationships with their Representatives: 
A key part of the president's role is representing A&H students at meetings with the USC, Dean's Office and London community. For this reason, I will organize booths in the UCC and UC buildings, with our USC faculty councillor who also represents A&H, to be held for a few days each semester. This will help us to be more approachable and accessible to students, allowing us to meet and speak with them about their thoughts, questions and concerns.   
I will also work with the academics portfolio so that department representatives conduct more student outreach and establish stronger relationships with department heads. The DRs' outreach will culminate into mandated department reports at the end of each semester detailing student feedback and concerns, guiding them and AHSC as a whole on the kind of academic change that should be advocated for with the faculty. More student outreach will also make these DRs more accessible to students, allowing them an easy and specific platform for their voices to be heard.   
The Spotlight Project is an interview-based initiative by AHSC wherein undergraduate students are paired with Arts and Humanities alumni. These alumni share their stories and insights, and the undergraduate students reflect upon what they learn in articles that are included in print and web publications.  
After consulting with the current VP [of] finance, I have determined that the Spotlight Scholarship, mandated in the constitution to continue every year, can be feasibly funded by the AHSC and awarded to the student who writes the best Spotlight article. This will be chosen by a Spotlight Scholarship committee consisting of the alumni relations commissioner, as well as council and non-council volunteers. This scholarship will incentivize more participation in Spotlight, allowing for stronger engagement on both the undergraduate and alumni sides. It will also give AHSC the chance to reward students for their talent and hard work in a way that will be of financial and academic benefit. 
Why do you think you are best suited for this position? 
The simple, vital question — one that I can only imagine answering with an equally simple yet vital memory. In high school, one of my favourite English teachers pulled me aside, and what she said has been ingrained into my mind ever since. In an empty hallway with the muffled sound of classes in the background, she told that there are three types of people: those who are motivated, those who are capable and those who are both. The motivated person has a vision but lacks action; the capable person can take action but has no drive to do so. The person who has both has the invaluable ability to persevere and create long-lasting, impactful change.  
I mention this now because I genuinely and confidently believe that I have the most heart and skill for this position. I am passionate about my faculty community and the family that AHSC has given me, and I am driven, experienced and resourceful. I would not run for this position if I were only motivated or only capable, but in this case, I believe I am both, and this will make all the difference in the kind of A&H community that AHSC and I can help shape.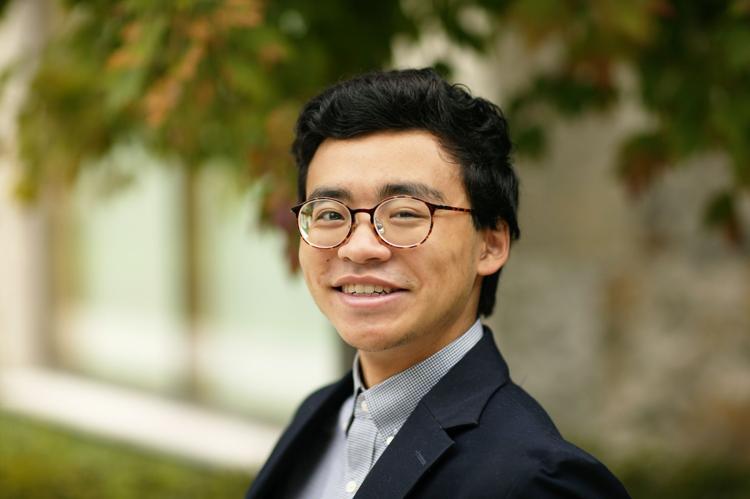 What is your current year and program? 
I'm in my second year of a philosophy and SASAH degree. 
What is your favourite campus eatery? 
Shout-out to the The Spoke for saving my academic career on numerous occasions. 
Why are you running for this position? 
Nobody knows what council does, and that sucks. 
As I see it, council has two purposes: to run events that are too niche for the USC to run and not academic enough for the faculty to run; and to be the voice of students that brings changes in and around our classrooms. Both of these things rely on people being invested in council — invested in its ability to host events that are worth showing up to and invested in council's ability to communicate with the school. If people don't know about the events we run or the changes we're capable of bringing, who's going to invest their time and money into us? 
Council has so much potential to make our time at Western some of the best times of our lives. I want to see that happen. I will be the one to make that happen. 
What do you see as the biggest challenge faced by students in your faculty? 
People have an idea of what they want; people don't know where to go to find it. 
It's genuinely hard to think outside of the perspective you've been placed in, but that's what needs to be done to progress as a person and as a council. Think about the number of times you're sitting with your friends and wonder "I wish we had this" or "Why hasn't anyone already come up with this thing?" People don't ask for change because people don't even know what to change, if it's even possible to change something. If there is something that people want, we should be the ones helping people to build and discover these things. 
How do you hope to mitigate this? 
I think our faculty council has been incredibly underutilized. I want to shift council into an organization that doesn't ask for people to contact them but rather one that reaches out to people: a council that takes the first step. Even during this campaign period, I've had my moments of shyness where I didn't want to reach out to ask for people's help, but I've come to realize how invaluable reaching out and listening is. 
We wonder if we're in the right major. We wonder if the student debt is worth it. We wonder if anyone will hire us. We wonder why there aren't any microwaves in UC. There are better ways of answering these questions than the methods we have now. I want to make a council that helps us answer these questions while having a little bit of fun. 
What are the three most important initiatives you hope to accomplish in your term? 
I think the arts stigma exists because people don't realize how many people around them actually have these degrees. When was the last time you asked someone you met in public or at a conference what their degree was? I want more events surrounding career opportunities, strengthen our ties with London organizations that can provide internship opportunities to us and bolster the Arts and Humanities internship program that just started this year in every way we can. 
Council can be alienating sometimes. I know a lot of people who don't know how to reach out to us or what we do in the first place. It's easy to blame people for not being "engaged" or for being "ignorant," but it's important to realize that if nobody is buying what you're selling, maybe you need to change what you're selling. 
This means meetings that are more inclusive to the overall community. This means the advocacy team reaching out to you instead of waiting for you to approach us. This means making sure people know where their money is going. How an institution interacts with the public is largely defined by the structures of the institution that determine who is in them. We can change that. 
Everyday Art, Everyday Humanities 
We are a small yet diverse faculty. As a philosophy major, I don't really know what happens inside of the Visual Arts Building, and neither does most of the school. I want to promote the work that students are capable of making in a bigger way. We live to tell stories to each other, to make beautiful things, to share our ideas. I want to make our social media a space for more frequent posts about what people are making, what people are passionate about.  
Why do you think you are best suited for this position? 
Because I see the potential that council has, and I want to make use of every ounce of it. That requires someone with a vision and someone who can get others to rally behind that vision. I never saw myself as someone who would be interested in politics, but when you see something that's trying this hard to blossom, you can't help but to want to help it grow. Even if every single one of my platform points fall through, I have the direction and tenacity to ensure council is going in the right direction. I've worked with enough groups and communities in and out of Western to know what works, what doesn't and how to get people excited about what is to come.