Leah MacDonald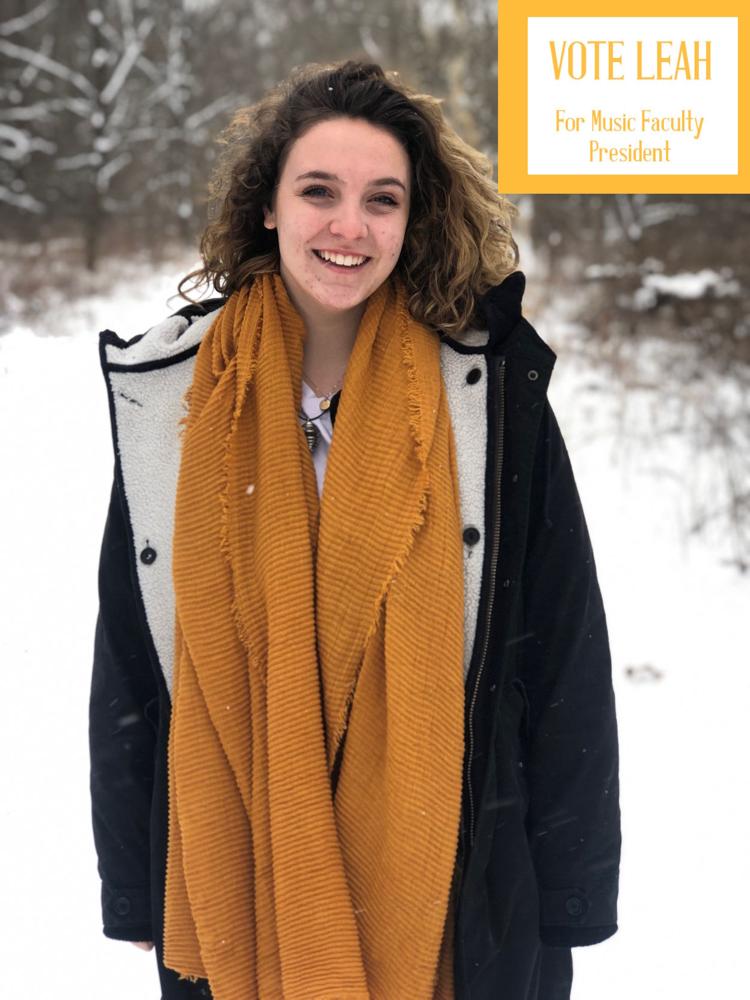 What is your current year and program?
I am currently a full-time third-year studying voice performance. 
What is your favourite campus eatery?
The Spoke.
Why are you running for this position?
I am running for music faculty president because I have a tremendous love for my faculty, and I want to make sure it has the voice it deserves up the hill.
What do you see as the biggest challenge faced by students in your faculty?
I think one of the biggest challenges facing my faculty is that we are so small, and we are usually just surrounded by people within our "music bubble." There are positives and negatives; being a small faculty we know one another and there is a sense of community, however, music students tend to be very hesitant to meet people outside of our faculty and other students from different faculties may not feel welcome in our study areas (which is not the case, everyone is welcome!).
How do you hope to mitigate this?
I really want to break down the "music bubble" by working with the FIMS and arts president[s]. I would like to host a bi-weekly meeting so that we can organize events as a team. Some events that I have in mind are: joint information evening about careers, bringing in speakers from different industries and a networking night for students within the faculties. 
What are the three most important initiatives you hope to accomplish in your term?
The most important initiatives that I hope to accomplish are:
Wellness:
I would like for the wellness commissioner to have their own committee to ensure that they have the support they need to plan wellness events for the faculty. If the wellness commissioner is supported, they can better support the faculty.
Intra-faculty Communications:
I would like there to be more consistent communication between the different organizations within music. Peer guides, choir council, FoMSC, MESA and the soph team are all key to providing students with information that they need in order to be successful.
An Other Intra-Faculty Communication:
Many students are unaware of what is discussed at USC and FoMSC meetings, however, it is crucial to know what decisions are being made that could impact life as a student. I will send out monthly blurbs about what was discussed that month in FoMSC and USC meetings, and attach the official notes from both. Should I be elected, I will take a poll so that I know how to best distribute the information to the students.
Why do you think you are best suited for this position?
I believe I am best suited for this position because I am passionate, hardworking and outspoken. Music only has one representative up the hill, so they have to have a tremendous amount of love and pride for our faculty.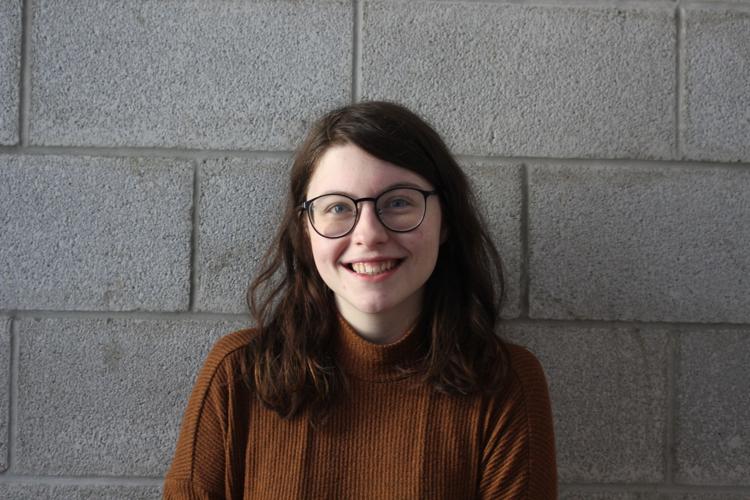 What is your current year and program? 
I'm currently in second year majoring in popular music studies and minoring in general cinema studies. 
What is your favourite campus eatery? 
I find myself always getting a craving for The Spoke at least two times a week, so you can catch me there during the day grabbing an iced coffee or at night devouring the chicken tendies. 
Why are you running for this position? 
The experiences that I've been a part of at Western have taught me and have helped with my growth as a person so much over the past two years. I want to be able to give back to both my faculty and the council I have been a part of by giving every student a voice in advocacy and ensuring that our faculty is not under-represented on campus based on our size. 
What do you see as the biggest challenge faced by students in your faculty?  
I think the biggest challenge that our faculty faces is our number of students compared to the other faculties on campus. Being a faculty of only 400 students poses a lot of challenges, both internally within our faculty and externally on and off campus. One big example of this is only having one voting member from the Faculty of Music on the University Students' Council, making us outnumbered by many students in many motions that could affect the music faculty. Another disadvantage is the diversity of programs within music, as some programs have less than 100 people, and this leads to the lack of events and advocacy for interest directed toward these faculties.  
How do you hope to mitigate this? 
I hope to solve this through more external collaboration with other faculty councils and the University Students' Council. Music is a part of all of our everyday lives and is constantly around us. I feel that when working together with multiple faculties, we can find an event that can either have a lot of interest from students of both faculties, like a joint-concert, or something that directly involves both of these groups of students that would promote a lot of engagement, like features on CHRW radio. I believe that though we are a small faculty, we can become something significant across Western with more of a presence on campus. 
What are the three most important initiatives you hope to accomplish in your term? 
My three most important initiatives are to advocate for career-based events and opportunities, focus and plan toward the all streams of our faculty and the idea of wellness beyond Wellness Week. 
One of the biggest challenges that many music students face is the lack of career prospects that we are taught, mainly being in the classical stream. I feel that career-orientated events for music students, such as alumni guest speakers, musician conferences and a music-based career day, would benefit our students in learning more about the different music industries and would be of interest to students wanting to explore career opportunities. 
I also want to provide more events directed toward smaller departments of our faculty. One of the most consistent challenges our faculty faces with events is faculty attendance, and having diverse events that incorporate every stream would promote more attendance and interest in events on and off campus. 
Lastly, one of my biggest initiatives is to be able to have more wellness events and mental health resources beyond Wellness Week. Final exams, juries and performance auditions contribute to a lot of the stress that music students face after Wellness Week, and these are only some things that can cause a lot of mental distress to students. My goal is to have events catered both toward students who want to take a break from music when relaxing and those students who enjoy playing and listening to music in their free time to get away from the aspect of school. I also plan to advocate for more mental health resources being promoted within our building and council and mental health training for crisis situations on campus.
Why do you think you are best suited for this position? 
I am best suited for this position because of the experiences I've had that have taught and shaped me so much and the passion I have for student rights in our faculty. I've been elected on the Faculty of Music Students' Council by our faculty for the past two years, as a first-year representative last year and vice-president of events this year. This experience has had me working very closely with music students and gathering improvements and ideas for council, and also working closely with council executives and administration to know what is feasible. This year, I am also a music peer guide to help first-years with their academics and am a Faculty of Music soph. All of these experiences have helped me enhance my leadership and advocacy skills, which I believe are the most essential skills for this role. I also have a huge passion for advocacy of student rights and being a student leader, and I believe that my passion will take me that much farther in my role.