Hasan Ahmed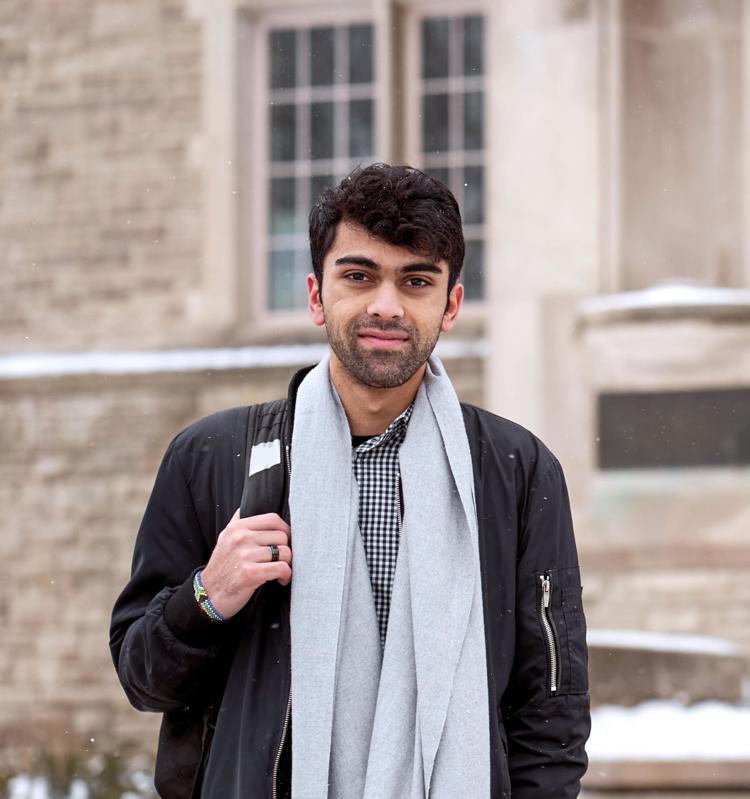 What is your current year and program?
I'm a third-year student double majoring in computer and medical sciences.
What is your favourite campus eatery?
The Wave. If you've tried their chicken quesadilla — you know why.
Why are you running for this position?
I want to change the dynamic that currently exists between the Science Students' Council and the rest of the Faculty of Science. Being on SSC this year, I have seen all the amazing things council has done, but it is either not communicated to the rest of the student body or it can be greatly improved. We need to provide more resources, more transparency and more direct help for our students.
What do you see as the biggest challenge faced by students in your faculty?
The students in the Faculty of Science are not prepared for life after university — they feel like they are working against a system that does not want them to succeed. We need to prepare our students with volunteer/internships opportunities, workshops and promotion of deep learning.
How do you hope to mitigate this?
I want to create a centralized database with volunteer/internship opportunities on the SSC website (you can see a mock-up of this under the proposals section of hasan2019.com), run networking workshops, as well as department club fairs for open positions within the faculty. In order to prioritize deep learning, we need to push for grace days instead of forcing students to put meeting deadlines over all else.
What are the three most important initiatives you hope to accomplish in your term?
I have five main pillars, but I believe my three main initiatives I want to accomplish are:
1) Transparency — The lack of this element is the root of the disconnect between SSC and the rest of the student body. We need to show students that we are here to work for them. I want to promote council meeting infographics on our social media so students at large know what we are doing for them. We also need to show students where their student donation fee is going — this is necessary to gain back the trust of the students.
2) Centralized Database — We need to convey that we are here to work for the students, and a centralized database is the number one way to do this. This database will cover everything from volunteer/internship opportunities to available scholarships to how to make a modern and effective resume/cover letter.
3) Academic Accommodation — We need to fight for a system that works for everyone — not just a select few. We are all human, and we have crises that come up at unpredictable times, which prevent us from reaching our potential. We need to help students deliver their best work and allow them to focus on deep learning so when they enter the workforce, they are not only prepared, but ready to rise to the top.
Why do you think you are best suited for this position?
I'm the best suited candidate for this position because I am very results-focused. I make sure the job gets done, and this is exactly what students are not seeing from our student leaders, pushing them away from getting involved. We are also at a very unique moment in time, with severe budget cuts around the corner, and we need a president with a strong financial background — clearly evident with myself, through SSC as the current finance commissioner, and also external to the SSC.
Victoria Barroso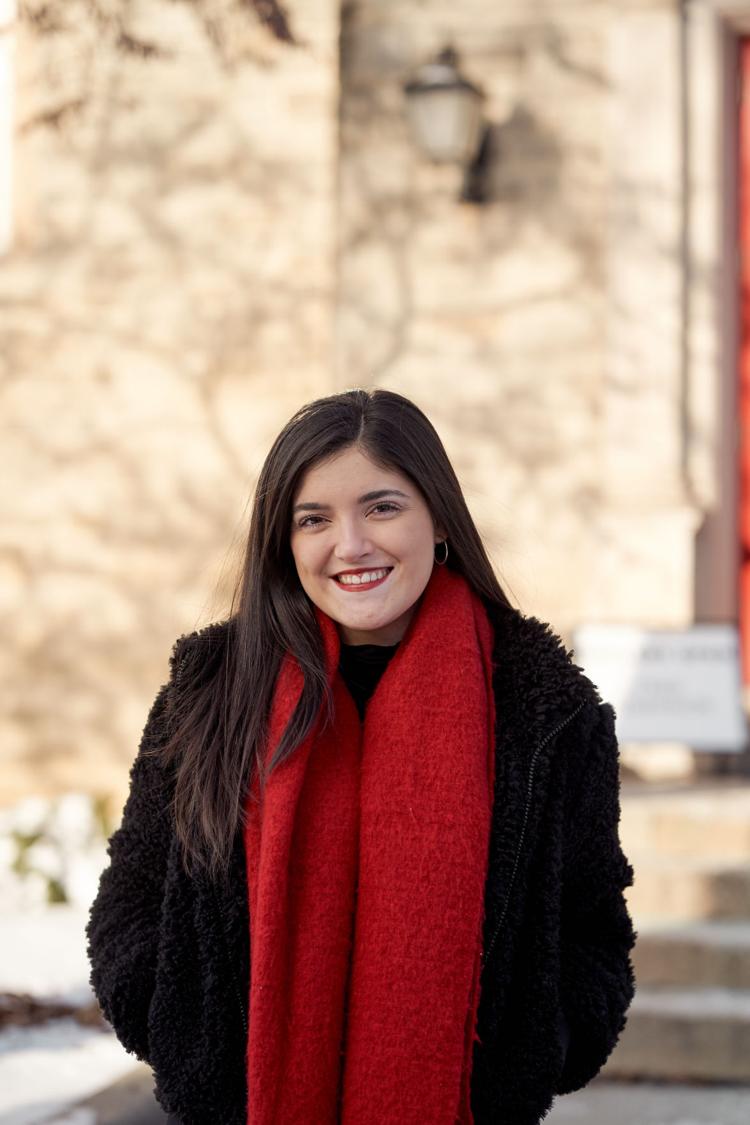 What is your current year and program? 
Third year, biology. 
What is your favourite campus eatery? 
The Spoke! (My go-to bagel is cheddar and herb with roasted red pepper.) 
Why are you running for this position?
I have been involved with Science [Students'] Council since my first year at Western. Over the last three years, I have seen a lack of connection and engagement between the SSC and science students. I am running for science president not only because of my passion for this council and what it can do for students but also because of the lack of female representation in elected student leadership positions I have seen in my time at Western, especially in the Faculty of Science. 
What do you see as the biggest challenge faced by students in your faculty?  
I think the biggest issue facing the Faculty of Science is that our sense of community often centres around stress. Science is an area of study known for its high-pressure and competitive environment, which I think is often reflected in its students. Whether the stress stems from striving for the highest marks, best research positions or medical school, I believe this is often the common factor we use to relate to one another, despite so many other characteristics that unite us. Although it is important to consider these long-term goals, bonding over stressors also prevents students from being able to enjoy their undergraduate experience and often causes them to lose that passion for knowledge and learning that brought them here in the first place. 
How do you hope to mitigate this? 
I have reached out to every department club and several past science presidents, as well as numerous sophs, council members and students at-large to develop a platform that addresses the needs of our faculty. Alongside other initiatives, I plan to mitigate this issue by introducing an interdisciplinary case competition to encourage collaboration between students studying different areas within science. I will also work to implement student awards within our faculty where students can recognize the accomplishments of their peers. By fostering a culture of peer support rather than constant competition, I think we can catalyze a much-needed shift in the way we approach science here at Western. 
What are the three most important initiatives you hope to accomplish in your term? 
My platform is divided into four pillars: Academics, Student Experience, Campus Engagement and Mental Health and Wellness. The three initiatives I plan to carry out first are: 
1. Missed Academic Work Relief 
This year's executive worked tirelessly to make this a priority, and I plan to do the same. Missed academic work relief, commonly known as "grace days," allow for an extension on assignments worth up to a certain percentage of one's grade without requiring academic accommodation. This program was successfully implemented at McMaster [University], and through consultation with our current president, I am confident it is within reach at Western too. I will continue to facilitate these conversations in the coming year and finalize what this program will look like for Western science. 
2. Department Club Spotlight 
In science, we have 18 incredible department clubs and numerous affiliated clubs and student groups on campus. To showcase all of the work they do for our community, I hope to provide them with a platform where they can explain their purpose and how their efforts benefit science students, especially those in smaller or newer departments. By promoting each of them in a short video through our social media channels, I hope to increase their exposure and assist them in attracting students in their department, as well as those combining different areas of study. 
3. Increased Access to Resources 
It is imperative that your faculty council — and, therefore, your president — acknowledges the importance of your mental health and well-being. Our student support committee does incredible work in this respect by running Wellness Wednesdays, and I plan to continue this initiative. However, I believe these efforts should be made more accessible to those with schedule conflicts and lack of awareness. To accomplish this, I will propose an alternating schedule for Wellness Wednesdays, as well as promote wellness resources on and off campus through our website and other channels. 
Why do you think you are best suited for this position? 
The role of a faculty president is to advocate on behalf of the interests and concerns of students in their constituency. Over the past three years, I have served on Science Students' Council as a department representative, core member of the science student donation allocation committee and twice as a USC councillor, serving this year as the vice-chair of the USC's student experience standing committee. It is through roles such as this that I was able to successfully translate the needs of students to a motion which addressed issues of the accessibility and inclusivity of organized events on campus. I also advocated in the interest of Western as an Ontario Undergraduate Student Alliance delegate, passing policy papers on tuition, technology-enabled learning and teaching and assessment. I believe it is my breadth of experience that makes me best suited for this position. I am confident in my ability to voice your concerns, and I would be honoured and humbled to represent you once more as your president.