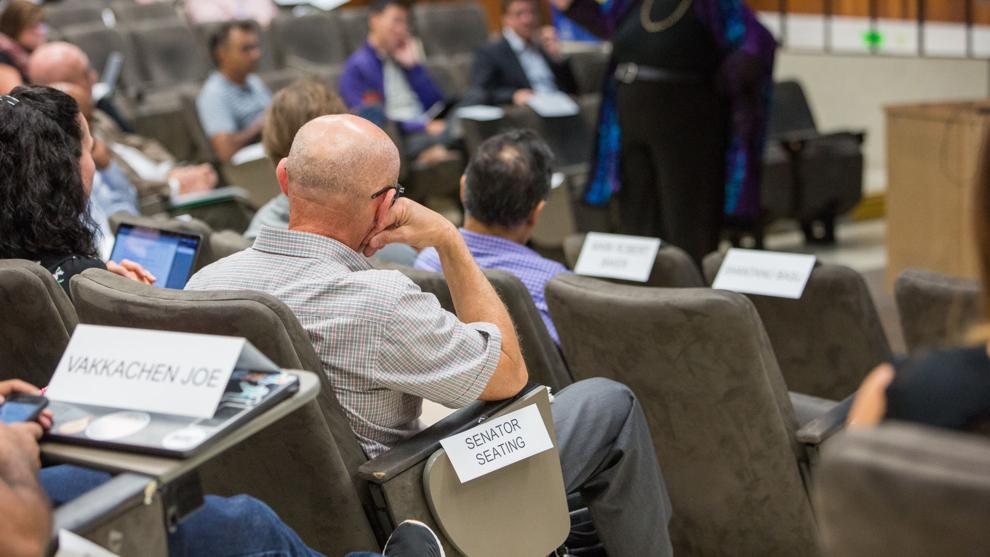 Senators at-large are undergraduate students from a wide variety of faculties looking to represent you. With five seats up for grabs, hear what the candidates have to say about their past experience, what Senate should do next year and their Spoke order.
Ismail Abdelmalek
I am currently in my first year studying data science and plan on majoring in financial modelling. I know that doesn't sound too exciting, but I enjoy it and it can be pretty interesting sometimes. As a bonus it also helps me with investing, which is always a win.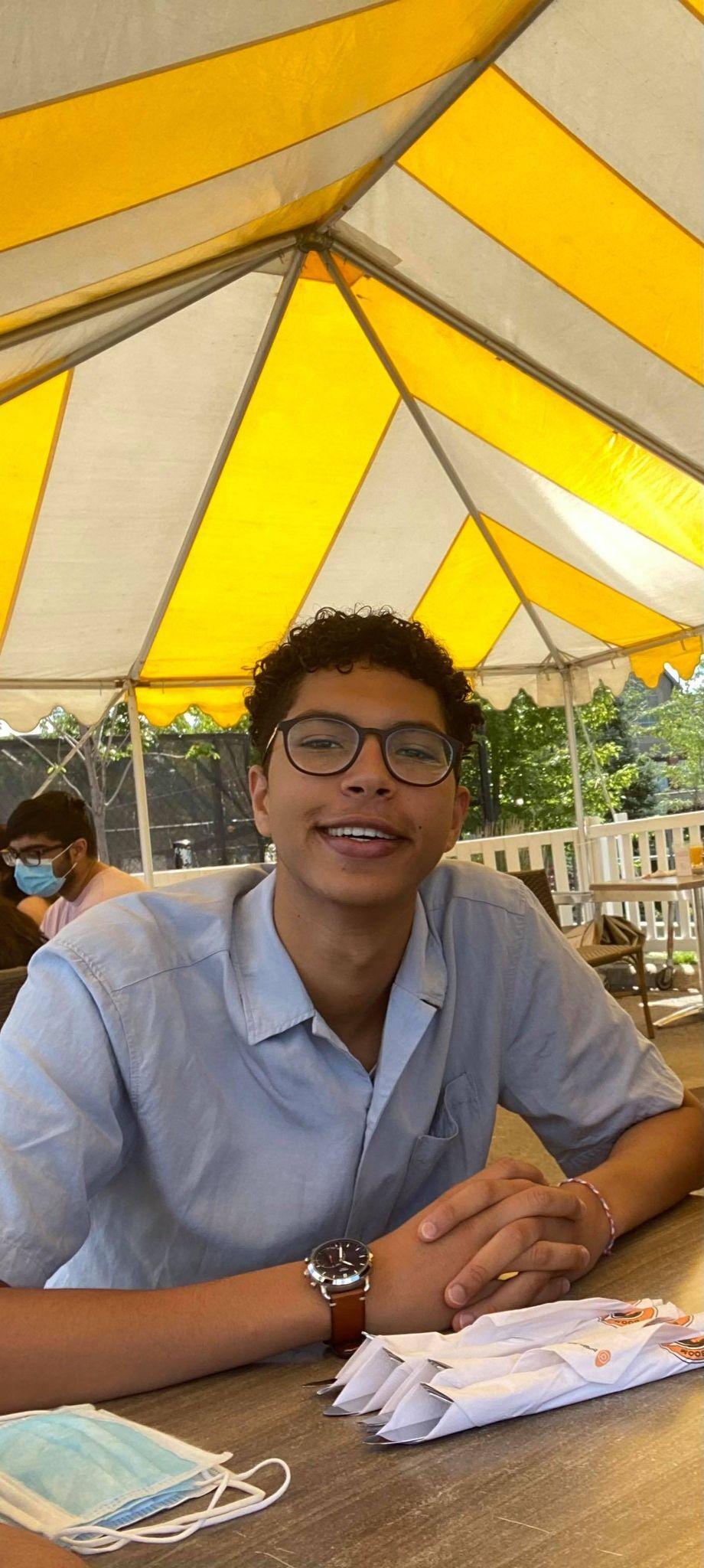 What experiences have prepared you to be a student senator? 
I've always cared about my community and pursued any initiatives where I can give back. For example, I travelled to Guatemala with my high school on a service trip to build a school and volunteer at an orphanage for the disabled. In addition, I volunteered at the AGO summer camp and with an organization called Outside the Cold that organizes dinners for the homeless. I feel a student senator should be someone who cares about others and can identify with others, and my experiences have prepared me for this.
What do you think the senate should do next year?
I think the Senate's most important job should be to return the focus on students. I know that there's many who feel that the University has ignored them when it came to several decisions and I wish to reverse this trend. Apart from that, I want the Senate to focus more vigorously on the rise of sexual assault on campus and in residence. Students should feel unsafe in their dorm rooms or on any campus grounds. I want the Senate to ensure a fair transition from online to in-person learning next year (fingers crossed) that's student focused and [driven]. 
What's your Spoke bagel order? 
My order isn't anything too exciting. I usually get a plain cheese bagel with apple juice.
Iman Berry
Second-year political science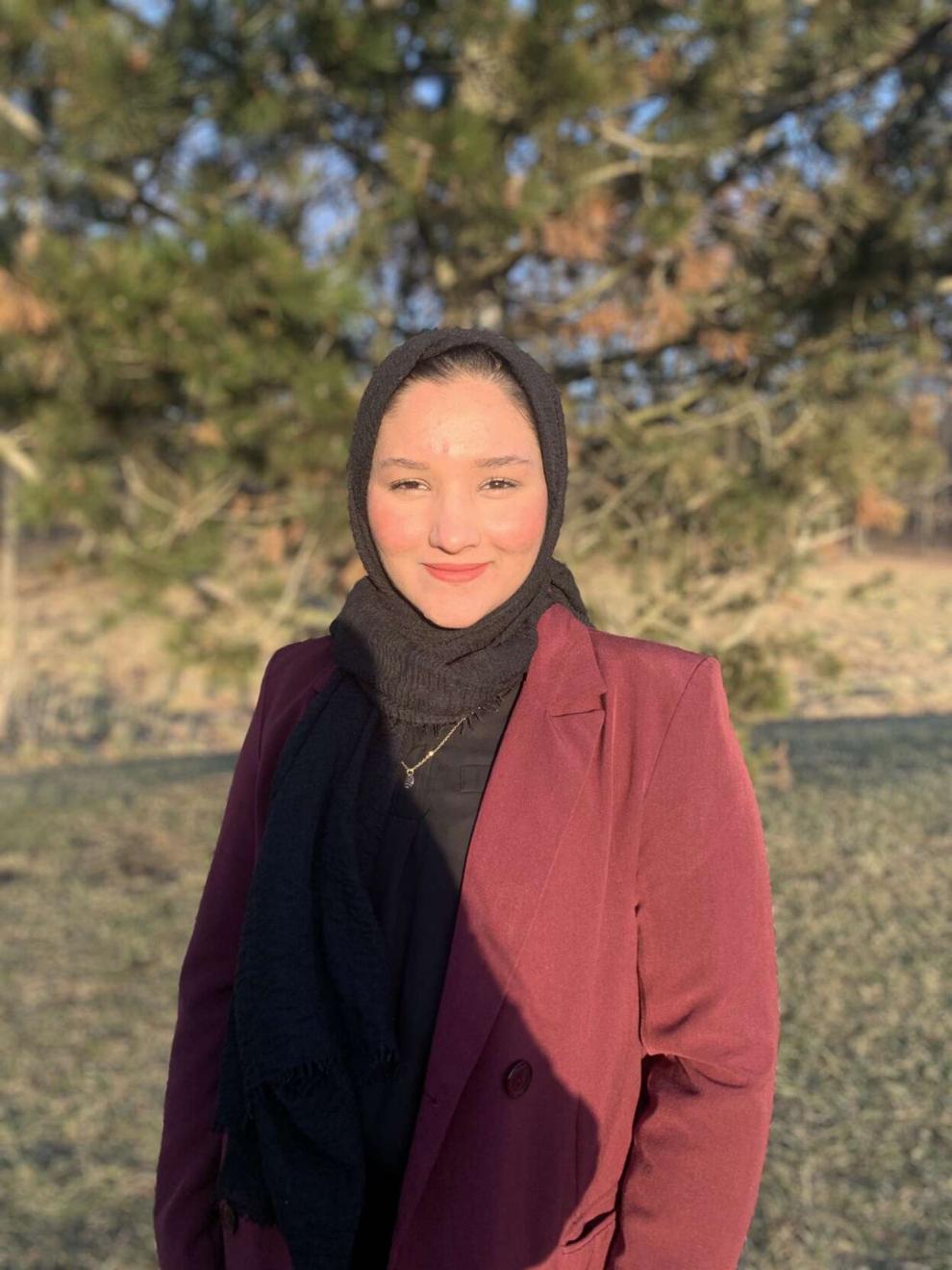 What experiences have prepared you to be a student senator?
I am excited to be running for senator at-large; in the past, I was a student trustee for my local school board, which taught me the importance of student voice. I am also a residence staff at Elgin this year and will be serving on the USC's Board of Directors for the upcoming school year. These experiences have helped me listen to students directly and implement the change they need in order to succeed.
What do you think the senate should do next year?
After hearing from several students, one priority that has been made clear is that Western needs to do a better job of making all course components more accessible to students post-pandemic. More online options should be made available to accommodate students who prefer that option. There also needs to be change made to the current add and drop system. I hope to consult with students further to help improve their academic experience.  
What's your Spoke bagel order?
Everything bagel with cucumber and dill cream cheese
Riley Kennedy
Third year, double major in Indigenous studies and community development
What experiences have prepared you to be a student senator? 
I am currently serving my second term as an at-large senator where I have refined my skills in university governance and academic policy. I am involved across Western and the affiliates and strive for equitable and accessible access to education as well as student achievement inside and outside of the classroom. 
What do you think the senate should do next year? 
I think student senators should work on increasing engagement with the USC and faculty councils. This could look like being part of orientation or having virtual "office hours" on a weekly basis to address student concerns. As well, 2021-22 will be the first year of implementing [Western University's] Strategic Plan, which is currently in development. Finally, continued advocacy for students will be a continued essential part of student senators' responsibilities as we move beyond the COVID-19 pandemic. 
What's your Spoke bagel order?
Asiago sourdough with garlic and herb cream cheese. 
Artika Pahargarh
I am in my third year in the HBA program at Ivey. In my first two years, I majored in medical sciences.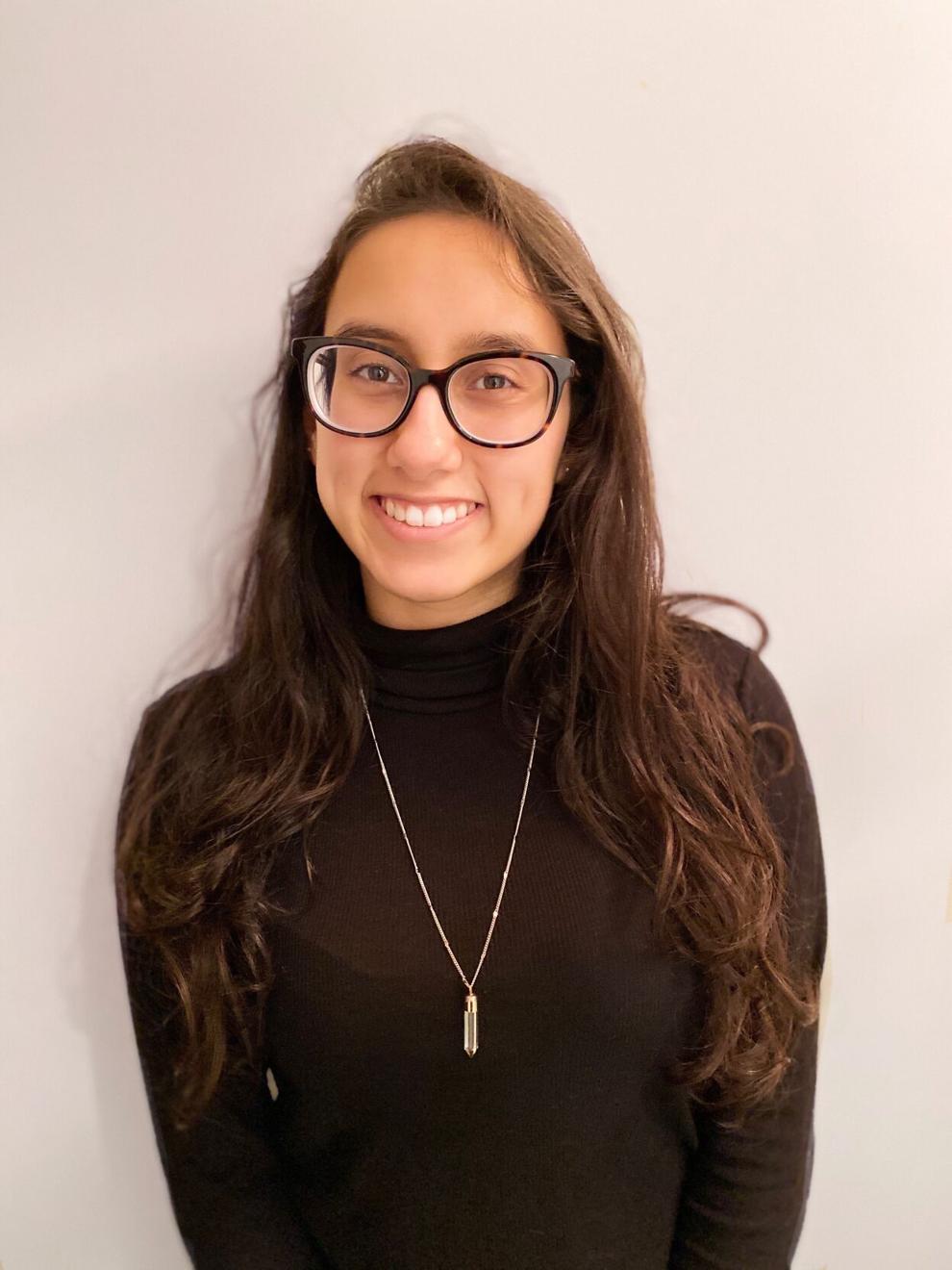 What experiences have prepared you to be a student senator? 
I have been actively involved in student governance throughout university. In first year, I sat on the finance committee of Science Students' Council and co-authored the first Science Student Donation Allocation Committee Annual Report in an initiative to increase financial transparency. In second year, I served as a USC councilor and sat on the Governance and Finance subcommittee. This year I am a Science senator and sit on the [Senate Council on University Planning] and [Senate Review Board Academic]subcommittees. I have been able to implement changes such as extended winter break and am currently working towards printing minors on degrees. I am excited to rerun for Senate and continue making positive changes.  
What do you think the senate should do next year? 
We are currently working on a few projects including printing minors on degrees, earlier release of final exam schedules, and pushing the add/drop/swap deadline. In addition to continuing these projects, other initiatives [I'm] hopeful for are a syllabus database so students can view up-to-date course documents before enrolling in classes, improved resources for differently abled students, and maintaining [SRAs]. Aside from these projects, I hope that student senators continue to expand their outreach and make themselves more accessible to students. We have done a good job increasing visibility this year, and I hope this continues in the future. 
What's your Spoke bagel order? 
Cheddar and herb bagel with spinach and feta cream cheese
Jordan Ramnarine
I'm in my second year studying an honours specialization in medical biophysics and a major in gender and women's studies!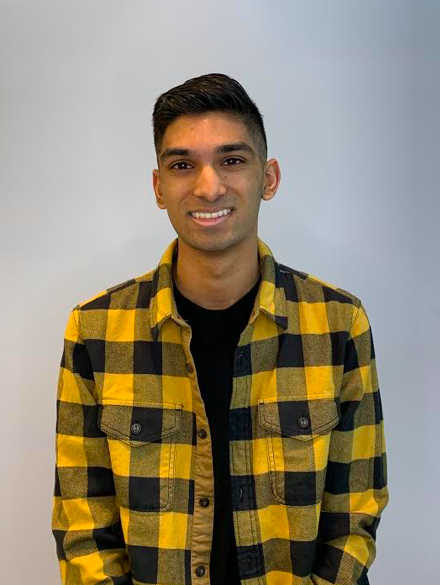 What experiences have prepared you to be a student senator? 
I believe that my executive roles in multiple clubs have prepared me for this position. I have been able to develop the teamwork, planning, advocacy and critical thinking skills needed in order to be successful in this position. These roles have also allowed me to engage with so many different students across campus. Through conversations with these people, I have been able to hear their unique academic experiences, allowing me to correctly advocate with them on Senate. Aside from this, I believe that my true want and need for change will make me a strong candidate for this position!
What do you think the senate should do next year? 
I think one of the major things Senate should prioritize next year is the continuation of self-reported absences. This tool is incredibly useful for students who are constantly overwhelmed with assignments day after day, especially with online classes. Additionally, I believe there should be some measures in place for professor accountability to ensure they are complying with the policies in place at Western, whether they have tenure or not. Finally, I believe the Senate should increase its accessibility to the student body by creating social media pages for updates to be posted, ensuring transparency and increased visibility for all parties. 
What's your Spoke bagel order? 
I love a good jalapeno cheddar bagel with herb and garlic cream cheese! 
Inaara Savani
I am a third-year student currently studying international relations.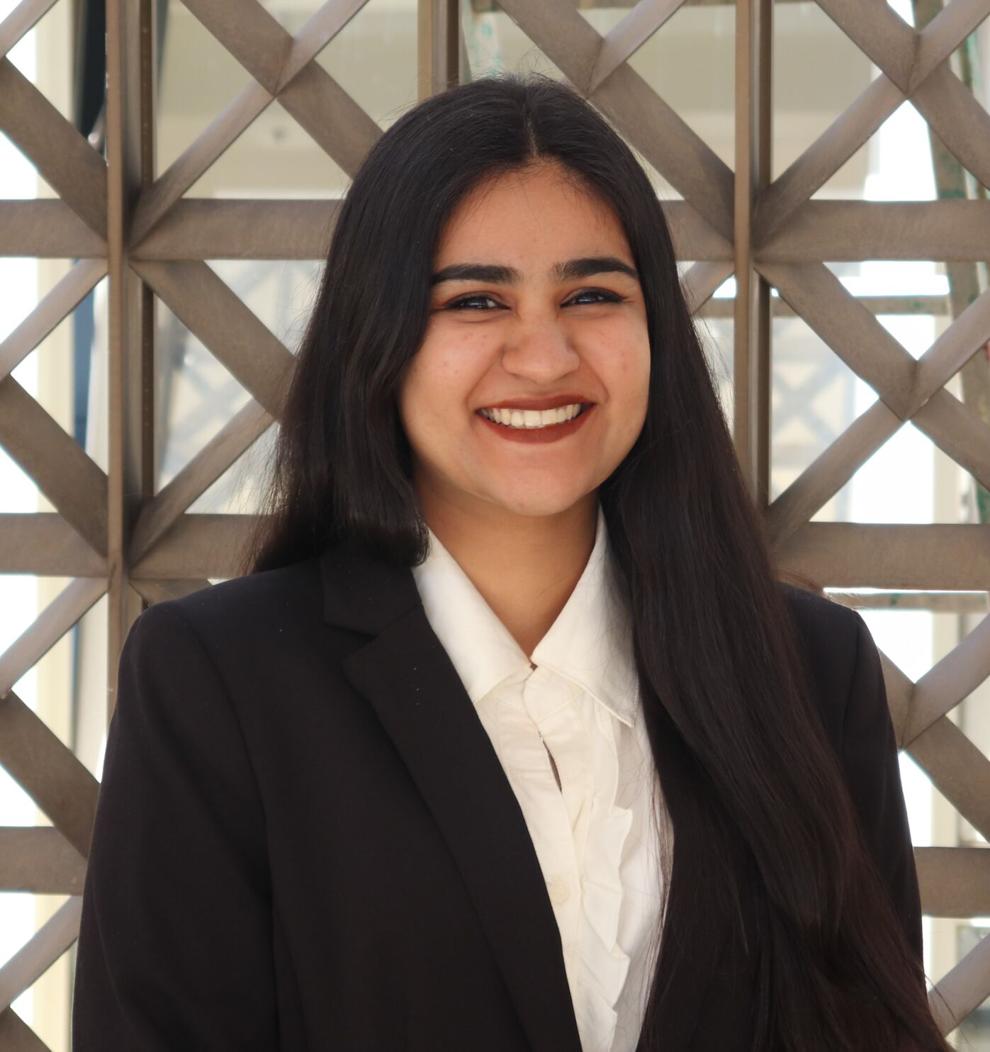 What experiences have prepared you to be a student senator?
Among other roles, my experience as a residence don and senator at-large have best prepared me to serve YOU. In my two years as a sesidence don, I have advocated for international and BIPOC student concerns by collaborating with Western Housing to systematically increase international student support and by pushing for increased ongoing anti-racism training for student leaders in residences. As a senator at-large, co-chair of a working Senate group and student Senate representative on Operations and Agenda Committee, I have a deeper understanding of the protocol followed by the Senate for policy implementation. Please reach out to learn more!
What do you think the senate should do next year?
With the terrible toll COVID-19 has taken on student wellness and experience, the Senate should continue its work and improve existing projects to address new concerns due to the pandemic. Student Senate played a crucial role in the development of the SRA, advocating against ProctorTrack, showing minors on degrees, 15 per cent rule and more. Their progress has significant potential to support student experience, yet students lack awareness. With increased awareness and student feedback, we can increase the efficiency of these policies in the context of COVID. Tell me what the Senate should do for YOU!
What is your Spoke bagel order?
This is a tough one, but I would say falafel bagelwich!
Lauren Stoyles
I am in the first year of the social science program, studying history and French.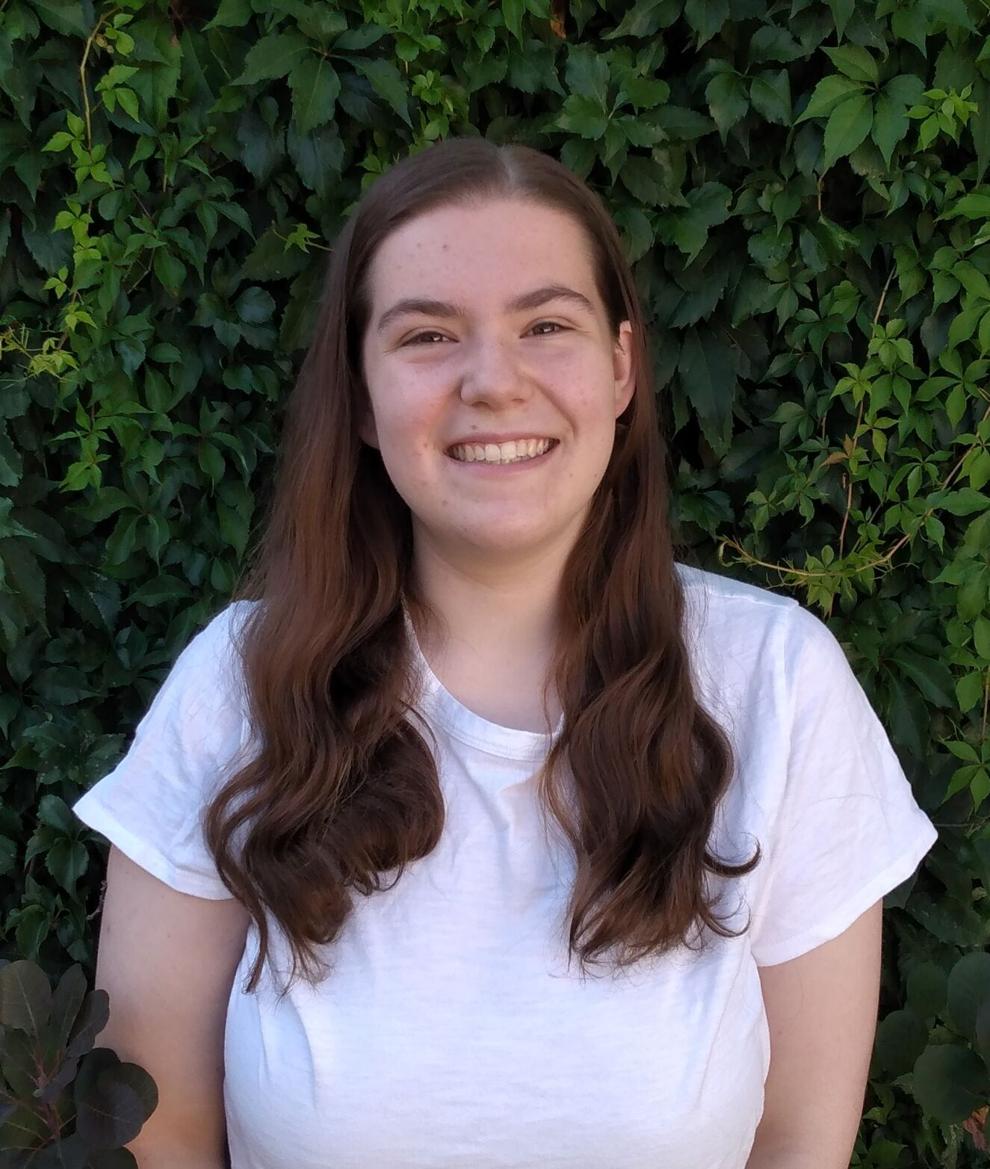 What experiences have prepared you to be a student senator? 
A successful senator is one who is both willing to take a stand for students and ready to work for meaningful change. From creating a program that fostered inclusion at my high school to pushing for online programming for my incoming class, my experiences with leadership and advocacy have prepared me to fight for the things that students care about. Getting to know people at Western and the affiliates through consultations and my involvement with clubs has given me a sense of what we need to ensure that ALL of us have access to the best possible student experience.  
What do you think the senate should do next year? 
Senate should focus on accessibility and communication. If elected I will push for the implementation of policies that maximize learning options to ensure that no students are left behind as we move back onto campus. Easy access to resources is crucial. That is why I will advocate for the creation of a guide to the services that are available to students, the streamlining and better searchability of Western's website, and greater connection between students and the senate through clear communication of senate activities and the provision of opportunities for students to have their voices heard.  
What's your Spoke bagel order? 
I look forward to being able to tell you my Spoke order when I have a chance to come to campus, but, in the name of transparency, I'm not really a bagel person. 
Sandra Zivokic
[Fourth-year kinesiology student.]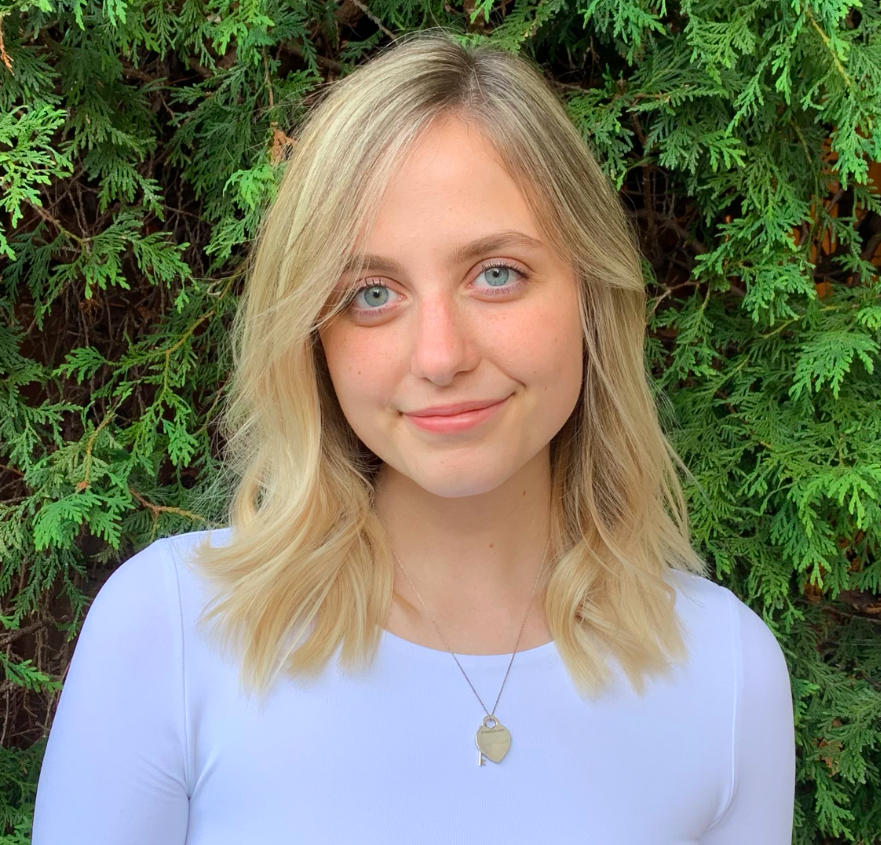 What experiences have prepared you to be a student senator?  
The senate must enact change based on the wellness and academic needs of the student body, and their voiced concerns. Undergraduate students represent a mere 14 of 102 voting positions on the senate. I will act as a strong advocate for the student body and prioritise you. My passion for student wellness and advocacy is evident through my past positions as a member of the USC health promotions team and as a volunteer at the on-campus food bank. Through these positions, I learned what the USC can do for students, and the impactful role of the USC.  
What do you think the senate should do next year?  
Primarily, student senators must work to make themselves more accessible. Student senators are an important, and yet underutilized resource for students with questions regarding academic policy. The senators represent over 35,000 students, and each student deserves a chance to voice their concerns and offer ideas to improve the collective academic experience. Based on my understanding of student concerns, other important initiatives include earlier release of final grades, extending the add/drop/swap period and finding viable alternatives to Proctortrack. Please reach out if you have any other ideas or concerns!
What's your Spoke bagel order?  
Jalapeno cheddar with mushroom and swiss cream cheese!