Melissa Baile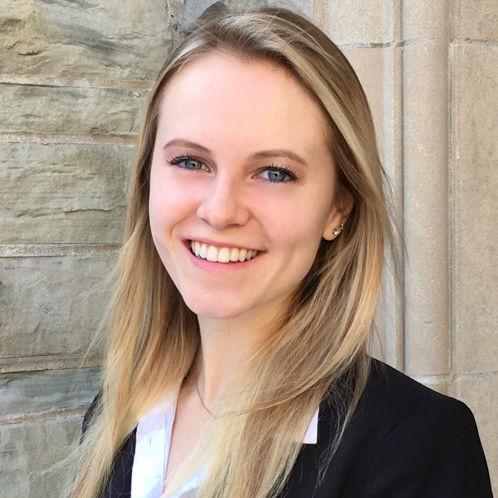 Current year and program: Third-year kinesiology
Favourite item at The Spoke: The veggie pizza from The Spoke kitchen menu
Why are you running for faculty president this year?
I am running for kinesiology faculty president to be the voice of the students and to help provide students with the best undergraduate experience I can. I have only good things to say about the kinesiology program and am extremely proud to be a part of it. The opportunities the Kinesiology Students' Association has provided me has helped shape me into the leader I am today. I want to lead KSA and fellow kinesiology students with compassion and dedication to provide similar opportunities helping them develop and grow outside of the classroom.
What do you see as the biggest challenge faced by students in your faculty?
The biggest challenge many kinesiology students face is the question of what to do with a kinesiology undergraduate degree. Students either don't know about the different possible fields of work or do not think they can get into postgraduate school. Students become stressed and discouraged not having a single easy answer to the question. All kinesiology students are unique and will take different paths in life and the way I plan to assist students in this tough decision-making is through early volunteer opportunities and to educate students on future career options.
As president, what are the three most important initiatives you hope to accomplish in your term?
Volunteer opportunities: I want to provide more volunteer opportunities within the community for students to get exposure to different career paths, hands on experience and start building their resume early in their undergraduate career.
Voice of the people: KSA represents the kinesiology student body, and I want students to feel comfortable approaching me with questions and concerns regarding the kinesiology program. I encourage students to come forward and tell me ways they think KSA or the kinesiology program can be improved.
Student involvement: KSA runs numerous events each semester ranging from kinesiology volley-ball tournaments to exam de-stressors to volunteering at the Winter Special Games for children with physical and/or intellectual impairments. I plan to bring more awareness to the events and get more students involved through greater
How have your previous experiences prepared you for this position?
Attending every kinesiology event the past three years and watching the way past council presidents successfully ran KSA and events has provided me insight on what leading techniques were most effective. From two years of experience on KSA organizing Winter Special Games, it has taught me how to effectively plan events, delegate roles and finance them. This past semester I took on another leadership role by sitting on the Student Opportunity Fund committee. As well, I was a member of the Faculty of Health Science Students' Council which is beneficial for collaborating with affiliate councils and strengthening relations.
---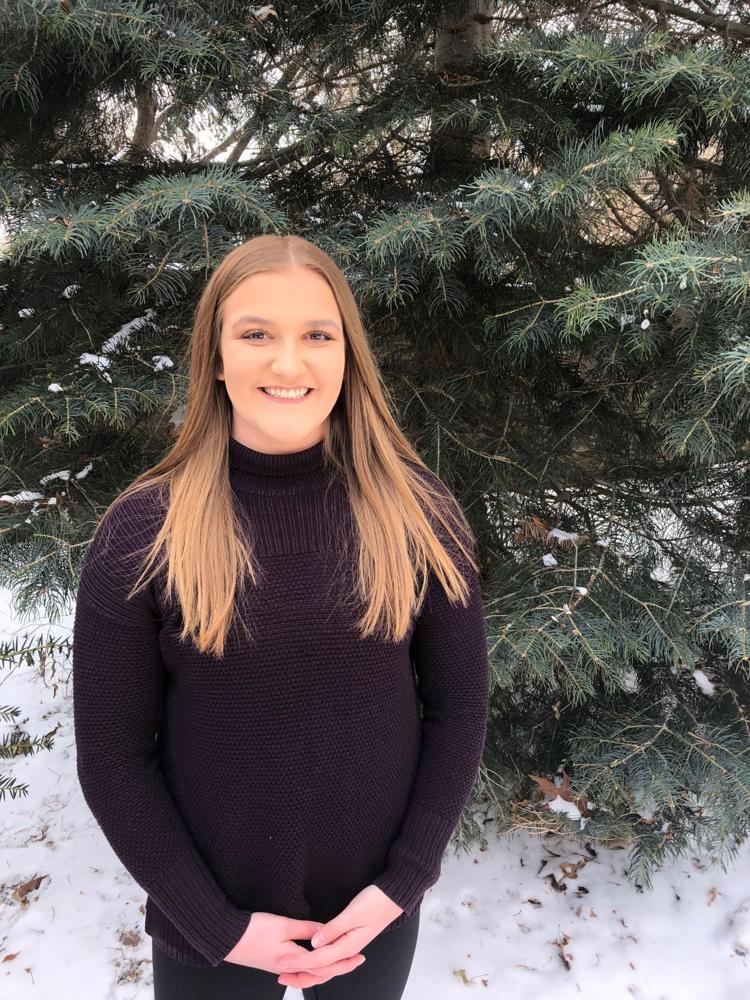 Rebecca Jansen
Current year and program: Second-year kinesiology
Favourite item at The Spoke: Jalapeno cheddar bagel with roasted red pepper cream cheese (with an iced coffee)
Why are you running for faculty president this year?
I hope to be your next Kinesiology Students' Association president because I believe I can use my knowledge from past leadership experiences to bring a new perspective to the School of Kinesiology and the KSA. This year I was Winter Special Games coordinator and I have enjoyed every moment of my role on KSA. This past year has only built my passion for this school and the Kinesiology program. If you elect me to be your KSA president, I will ensure that student voices are represented and any concerns you have regarding matters of student life are addressed.
What do you see as the biggest challenge faced by students in your faculty?
Although the School of Kinesiology does a tremendous job providing students with applicable skills and knowledge, I believe that there should be more opportunities for students to learn about different career paths after completing their kinesiology degree. If elected, I want to promote both traditional and atypical pathways students may be interested in taking after they graduate from Western University. I plan on doing this by creating an upper-year handbook, by hosting information nights with experts in a variety of disciplines and by creating weekly Facebook posts about different occupations and postgraduate programs within Canada and across the globe.
As president, what are the three most important initiatives you hope to accomplish in your term?
The three most important initiatives I will accomplish during my term are mental health and wellness, what to do after one graduates from Kinesiology and increasing the involvement of kinesiology students. I am very passionate about mental health and wellness and believe that the KSA can be a leader in providing awareness events. I plan on implementing group fitness classes and other events to help de-stress during highly stressful times of the year. Many students struggle with postgraduation plans. I will create an accessible upper-year handbook entailing graduation fair dates, professor profiles and different postgraduate pathways for students. This would create interesting discussions surrounding atypical career paths. Finally, I will involve more students by hosting a meet and great with the KSA and involve the various mentors (i.e., sophs, lamp, mentorship class) across campus to ensure maximum student involvement.
How have your previous experiences prepared you for this position?
My experience as a participant in the KSA events and as the KSA coordinator for this year's Winter Special Games, prepares me for this position. This year, I chose to sit on the KSA constitution committee which was a voluntary commitment to aid in the revision of our constitution. This, along with spearheading the insurance and finances for WSG, provided me with a unique insight into the operation of the KSA itself. I have also been able to watch the past two presidents show the exemplary passion and commitment it takes to be a tremendous leader for kinesiology.