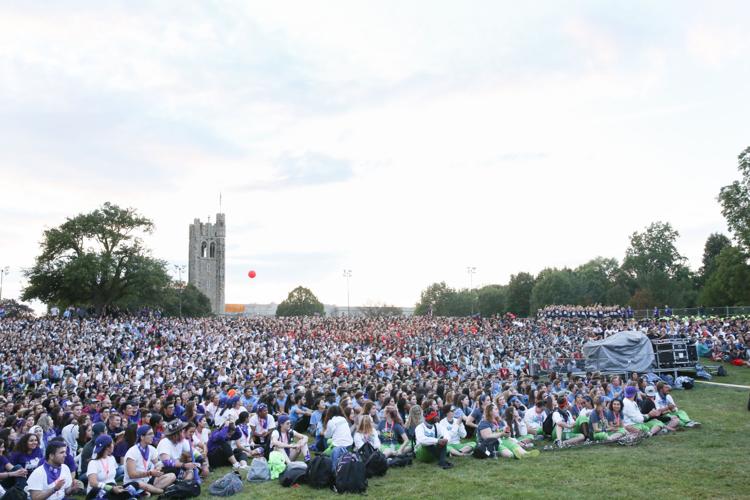 The University Students' Council student programs officer serves as one of five USC student executives. The SPO is charged with overseeing student-run services and programming; he or she will oversee Orientation Week, the clubs system and the Peer Support Centre.
The University Students' Council will elect the 2018-19 SPO at its meeting this Sunday, March 11.
Meet your six candidates: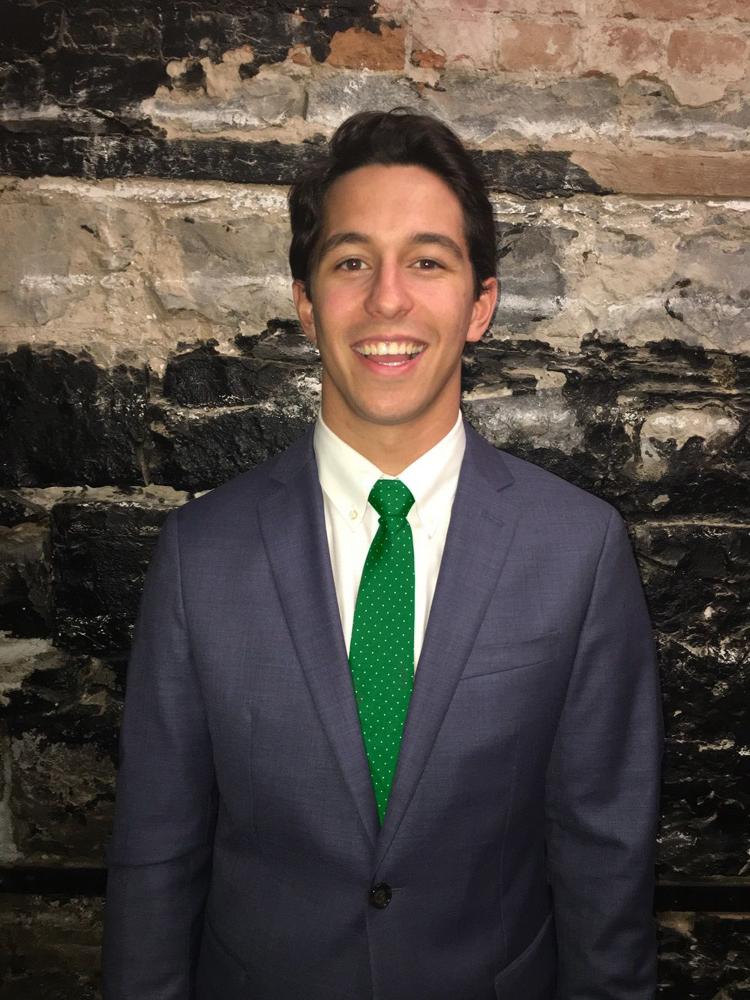 Name: Benjamin Abnett
Year: Fourth year
Program: Kinesiology with honors specialization in sport management
What is your favorite eatery on campus? What's your go-to order?  
It HAS to be The Spoke. As for my order, this definitely changes based on time of day. An easy go-to for me is the Jalapeno Cheddar bagel double toasted with butter.
Why are you running for SPO this year?
I am running for Student Programs Officer this year because I want to be able to give every student the opportunities and avenues to have an incredible student experience here at Western. Through my involvement on USC Council this year, it has been evident that this is something that is not necessarily currently happening. I really believe that it is important to hear what our students - every student - wants to see happen. Although I do not believe that it is the SPO that is creating all of these amazing student experiences for everyone here at Western, I do believe the SPO is able to create those opportunities and avenues for involvement for students. I have had such an unforgettable student experience and it would be amazing to be able to assist with students creating this experience for themselves as well as others.
What are three important goals you hope to accomplish during your term?  
I hope to get the ball rolling on Mental Health first-aid training for our student leaders. I believe Western and the USC offer some amazing mental health related resources but I feel as though a lot of these resources are not very proactive. I would love to see an initiative working toward bringing our students knowledge, skills and referral tactics regarding what to do in situations regarding mental health. Another goal I hope to accomplish is to establish a "Friends of the USC" database, as mentioned in my platform. I believe there are many organizations that exist in the London community that can enhance the university experience for our students. Creating a partnership between these organizations and the USC is something I would love to spearhead on a large-scale level. Lastly, I plan on making the Snowy Saddle game that began this year, an opportunity for a recurring winter Homecoming-type event. I see this as an event that should be ran for students, by students and I would love to see increased engagement with it this upcoming year. Additionally, this presents us with an opportunity to have an event in the London community at somewhere like Budweiser Gardens.
How have your previous experiences prepared you for this position?
I believe my previous experiences have prepared me for many aspects of this position. It is great that so many candidates this year are involved with the USC in a variety of different ways. Where I believe my experience sets me apart is in programs that aren't related to the USC or have little relation. My experience with Generocksity, a live music-based charity organization, has taught me that students do not have to be involved with the USC to have an incredible student experience. This organization has been able to get out into the London Community, make a difference with those in need and create unforgettable experiences for Western students and London locals alike. I believe that there are so many examples of this happening at Western and this experience will allow me to understand what all students want, not just the ones that are currently involved with the USC.
If you had to get rid of one eatery on campus, what would it be and why?
If I had to get rid of one eatery on campus, I would probably get rid of the UCC basement Tim Hortons. I think this is a Tim's that is nice to have, but not necessary. If it were up to me, instead of getting rid of an eatery on campus, I would love to add a few. Some more healthy food options would be nice to see and I think a small store that sells quick health on-the-go snacks would be ideal! This would allow students to get some quick energy without waiting in a monster line. Some food for thought, if you will. 
---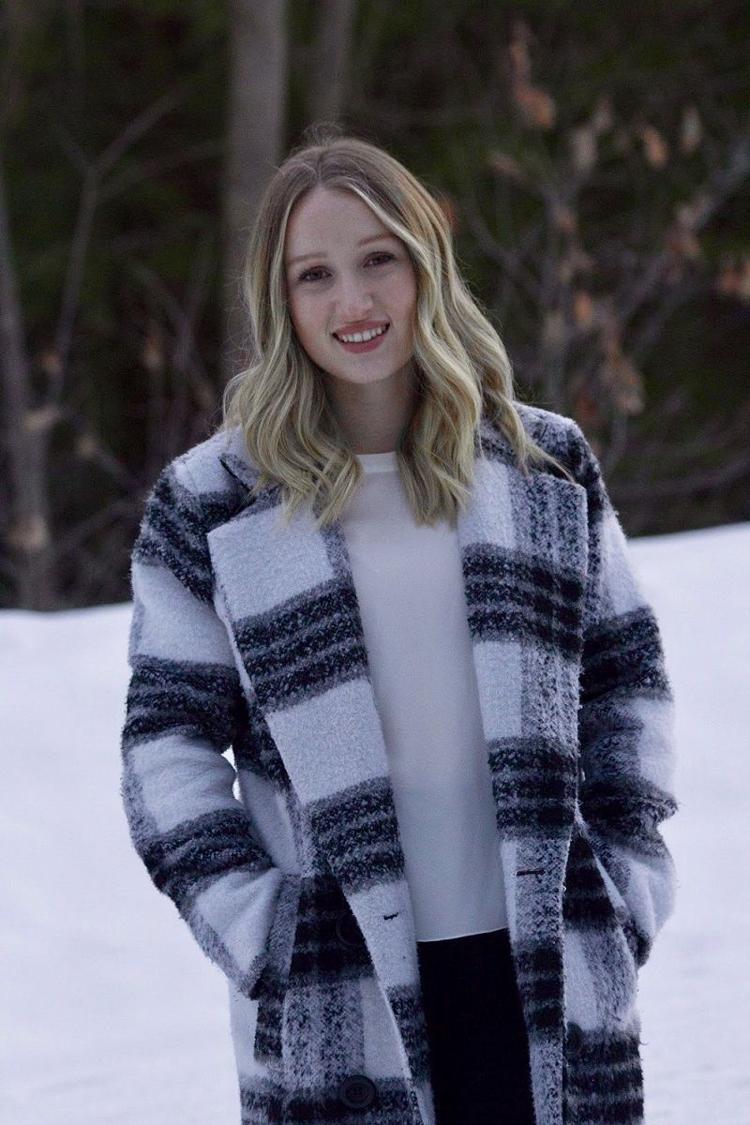 Name: Richelle Aikins
Year: Fourth year
Program: Honors specialization in health studies
What is your favorite eatery on campus? What's your go to order?  
The Spoke! My go-to order is a cinnamon raisin bagel with plain CC and a tea.
Why are you running for SPO this year?
Through my years of experience in the Orientation program I realized my passion for programming and tailoring events to student feedback. Leading the Charity Orientation Team was a fulfilling experience because of the tight-knit team environment we had and watching how driven these students were to achieve our goals set out as a team. I applied for Associate, programming to expand beyond Orientation Week programming and focus on campus-wide programming. I am inspired daily by the diverse students I have gotten to work with and have loved the experience of helping the SPO plan concerts and large events. I am running for the SPO position to create a positive environment for everyone in the portfolio and to provide fun and appealing events to the whole student body to enjoy. I would be grateful for the opportunity to be a resource for all students and am excited to get started!
What are three important goals you hope to accomplish during your term?  
The first goal I have for my term would be to increase engagement with students who are unfamiliar with the USC. Regardless of involvement with the USC, each student pays fees and should see some benefit from our programming. I hope to do this with novelty events such as Video Game Tournaments or a movie night on UC Hill and planning engaging speakers and a variety of concert genres.
Secondly, I want to build strong relationships with stakeholders on campus. My experience planning O-Serves Day has shown me the direct benefit of collaboration, as done with the Student Success Centre and the Charity Team. I also have realized through meeting with the stakeholders of Western Athletics and Recreation how willing they are to partner with us on their events. My goal would be to develop more relationships with our internal partners.
Finally, I want to provide more educational programming. Pushing beyond booths in the atrium, which can be intimidating to walk up to, I want to host events such as a Privilege Walk or Blanket Exercise, where we can physically visualize the message that is being conveyed to us. Organizing a "Peer Programs Book Club" is a way to engage students who are not knowledgeable on these topics and have meaningful conversations in a comfortable setting. Let's ensure that some of our programming is more than just "fun".
How have your previous experiences prepared you for this position?
As the Charity Orientation Coordinator, I managed a team of 27 people who planned O-Serves day, a barbeque for over 4,000 people and the Terry Fox Run. We were extremely successful in shifting the culture of charity from fundraising to time-raising this year and I attribute this to our strong team dynamic. My experience as the Associate, Programming is extremely relevant to the position of SPO. This year I have gained a concrete knowledge of the USC operations, promotions, event planning and budgeting processes. I have had the opportunity to support several diverse programs on our campus ranging from EnviroWestern to the Public Arts Commission and have observed the concert and large-scale event planning process numerous times. I have worked on events such as the Daniel Caesar Concert, Snowy Saddle and planned the faculty and student Remembrance Day Ceremony, so feel very prepared in this aspect of the role.
If you had to get rid of one eatery on campus, what would it be and why?
I would get rid of the Tim Horton's in the UCC Basement. The hours it is open are unreliable and very few to begin with. With the Tim's upstairs and the Tim's Express open it seems unnecessary.
---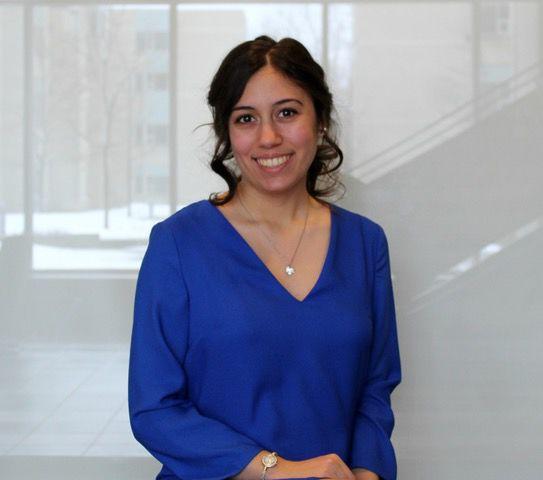 Name: Carina Gabriele
Year: Fourth year
Program: Honors specialization in women's studies and a major in English language and literature
What is your favorite eatery on campus? What's your go to order?  
I love going to the Wave. My go-to order is definitely the spinach dip appetizer with tortilla and pita chips- it's so good!
Why are you running for SPO this year?
I am running for SPO because I truly believe in the capacity of our student leaders, and I want to help them achieve their goals while providing the resources, support and programming that make our campus community so exceptional. The SPO portfolio's various events, training sessions, awareness and advocacy initiatives would not be possible without our passionate coordinators and associates who do great work addressing the needs of Western students. I want to ensure they have the support and tools necessary to do their jobs. I also see places for positive change in the work that the USC does, and I believe that I can facilitate this change. I'd like to work with our councils, clubs and student leaders to facilitate collaborations, foster better communication channels and provide a more efficient way of doing programming. As SPO, I know that I can provide the leadership required to both bring about change, and support and empower our students.
What are three important goals you hope to accomplish during your term?  
My platform covers five equally important pillars, but I will lay out three goals which set me apart as a candidate.
Firstly, my clubs section is dedicated to comprehensive clubs policy reform and attempts to rectify the problems endemic to the clubs system. It follows my philosophy for student government: remove barriers, trust student leaders and help to empower their ideas.
Secondly, I want to support sophs both in the training and direct financial support they receive. As a past faculty soph, I would have appreciated the opportunity to receive disclosure training so I could have better helped my students who required wellness support. Therefore, I want to further develop the Behind Closed Doors training received by Sophs this year, and also formalize a financial support process to alleviate some of the financial barriers that currently exist for Sophs.
Thirdly, I have actively worked on improving sexual violence education on our campus, specifically through the research and writing of the Sexual Violence Education Training motion which recently passed through the USC. It's my goal to ensure the USC is a leader on our campus in sexual violence education, prevention and in supporting the wellness of survivors.
How have your previous experiences prepared you for this position?
As the former Arts and Humanities Students' Council President, I sat on the USC as a voting member, learned USC policies and procedures, learned to be a proficient delegator and supported a team of over 40 student leaders. As a USC Coordinator this past year, I learned the administrative structure of the USC, selected and managed a strong committee, and ran and budgeted successful programming in collaboration with fellow coordinators. As the former vice-president finance of the AHSC, I created and refined the AHSC budget, reformed our Student Donation Fund application process and learned how to effectively allocate, track and budget expenses. As a previous Faculty Soph and a current Residence Advisor, I have experienced the Orientation program from a variety of perspectives, and I will use the knowledge gained from these positions in my advocacy as a member of the Orientation planning process.
If you had to get rid of one eatery on campus, what would it be and why?
If I had to get rid of one eatery on campus, I would consider closing down one Tim Hortons location. I really like Tim Hortons (their sprinkle donuts are excellent!), but we have multiple Tim Hortons locations on campus, and presently the one in the UCC basement is frequently closed. I would look to remove that particular location and replace it with an alternative option for students to enjoy.
---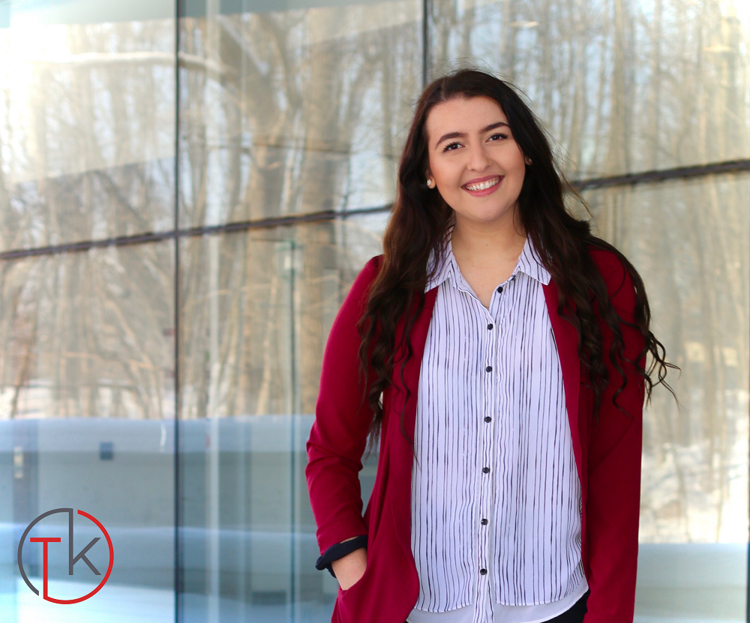 Name: Tamara Kljakic
Year: Fourth year
Program: Honours double major in psychology and criminology
What is your favorite eatery on campus? What's your go to order?  
Definitely the Spoke! I'd have to go with mushroom swiss with spinach and feta… and always a vanilla iced coffee!
Why are you running for SPO this year?
My university career has been defined by the programs that the USC (and specifically the SPO) offers. From being a club member, executive and USC Associate clubs, to being a soph within the orientation program for 3 years, I would not be the person I am today without these opportunities. I hope to give back to a community that has affected my life in so many ways and the chance to work for students is something that really excites me.
Not only has this portfolio given me a passion for this organization, but it has also provided me with the necessary skills to be the best SPO I can be. I am confident that I am best suited to tackle this position and make the portfolio as successful as possible for our student body.
What are three important goals you hope to accomplish during your term?  
Firstly, I want to make sure that we are engaging the overall student body that may not be in student leadership positions that would be affected by any internal initiatives. By running events such as a Winter Market, having Bachelor Mondays at the Wave or booking a keynote speaker, I want to focus on our large scale programming that the average student will want to attend and remember at the end of their year.
Next, I want to empower our students and encourage more collaboration on campus. I plan to facilitate this by implementing my 3+ plan. Next year, any three student organizations who come together to create a program will be provided with resources, event planning support and promotional help when applicable. I want to see a larger campus community and more involvement between our students.
Finally, I want to improve our data collection and feedback mechanisms. Whether it be reviewing our programs or trying to figure out the best way to implement a service, we need to have a better foundation of information that will help us make the best decisions as an organization.
How have your previous experiences prepared you for this position?
My involvement within and outside of the USC has given me knowledge of the organization that is incredibly valuable. As the USC Associate Clubs, the SSSC Associate VP Student Events and a 3-time Soph, I have the experience necessary to navigate this portfolio and understand what needs to be done to improve it. I recognize the importance of each program the USC provides and will be sure to manage my focus equally.
My experience on the Appeals Board has influenced my decision-making process and has given me a strong value for fairness. Not only is this relevant to the day-to-day tasks as SPO, but you can be confident that as a member of the executive, every perspective will be taken into careful consideration and I will do my due diligence for any decision we make that could affect the student body.
If you had to get rid of one eatery on campus, what would it be and why?
This is so hard!! I'm unfortunately going to have to choose Harvey's. It's likely one of the unhealthier eateries on campus and (almost) everything that you can buy there, you can find at the Spoke. Sorry to all the onion ring lovers out there
---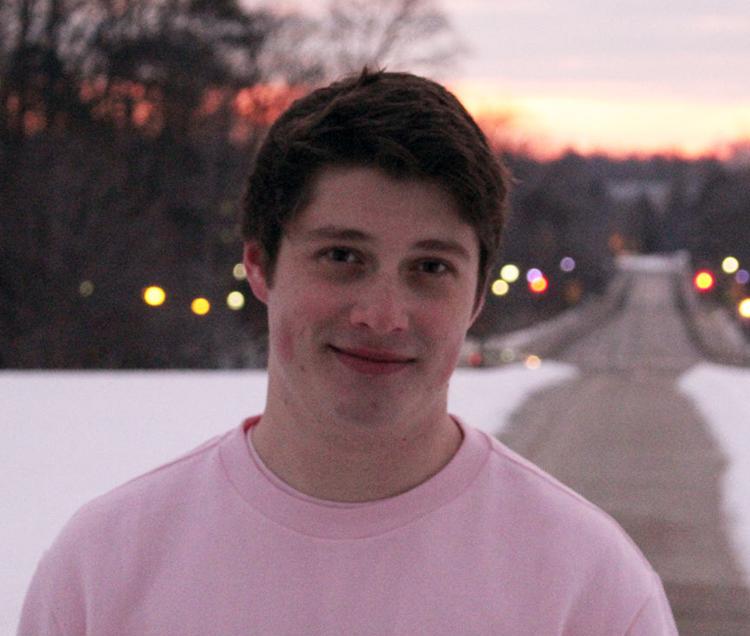 Name: Alex Marshall
Year: Fifth year
Program: health studies with a minor in psychology
What is your favorite eatery on campus? What's your go to order?  
Obviously the Spoke! I enjoy a Turkey Club Bagelwich on Jalapeno Cheddar, usually double toasted, except with their new toaster one time through has been doing the trick. I'll compliment that with a coffee or a pint, depending on the time and how my day's going.
Why are you running for SPO this year?
I am running for SPO for multiple reasons: for the people, for the programming, and for the students. It was in my third year that I became most involved within the USC at Western. Throughout this time I got to meet many of the talented and passionate people who make our student experience. It was and is the very energy and drive that these individuals continue to instill upon me that motivated me to run for this position. Western is famous for having the best student experience, and I believe the programming we offer is one of the primary reasons for that. Additionally, our students are the ones who continue to rave about Western and the opportunities this university provides. I want to be a part of a team of like-minded and hard working leaders to create a Western student experience that our students not only enjoy, but are proud of.
What are three important goals you hope to accomplish during your term? 
While this portfolio is vast and I have many ideas to shape it, my three overall goals are engage the student body at large, increase educational programming opportunities, and ensure the health and wellness of our students is a primary focus.
To engage the student body, I will constantly strive to provide programming that is diverse and plentiful to ensure all students find initiatives they are interested in, such as Movie Night on the Hill, Frost Week One Love, and Purple+. Not only do these events engage our diverse campus, they also create opportunities for students to have fun on our inclusive campus.
Secondly, I want to provide more educational programming. Our students should be offered programming that compliments their academia.
Finally, I believe the health and wellness of our campus should be a priority. By repositioning one of our two health promotions coordinators to a mental wellness coordinator, I hope to have active and engaging programming year round to ensure students know they're supported and are aware of the various resources they can connect with. 
How have your previous experiences prepared you for this position?
Having the opportunity to be the first USC Hype Team coordinator this past year, I had the chance to work within many different facets of the USC. I developed an understanding of how these intricate parts work together and in some cases against each other. I've also been involved with orientation all of my years at Western as a student, a soph, a programming assistant, and a member of orientation staff. Having been an orientation staff member over this past year, I got to experience the planning and behind the scenes work first hand. The experiences these opportunities have given me have allowed me to further my leadership abilities, while interacting with and learning from many of our campus leaders.
If you had to get rid of one eatery on campus, what would it be and why?
Oh boy… This has to be one of the hardest questions I've had to answer because I love all kinds of food. After two days of brainstorming, I'd have to say I'd get rid of the Harvey's in the UCC Centre Spot. Now don't get me wrong, I love a juicy angus burger; however, the replacement of unhealthy food options on campus with healthier options such as Freshii encourages students to be fueling their bodies with more nutrients. How can we expect students to care about their health and wellbeing if we don't?
---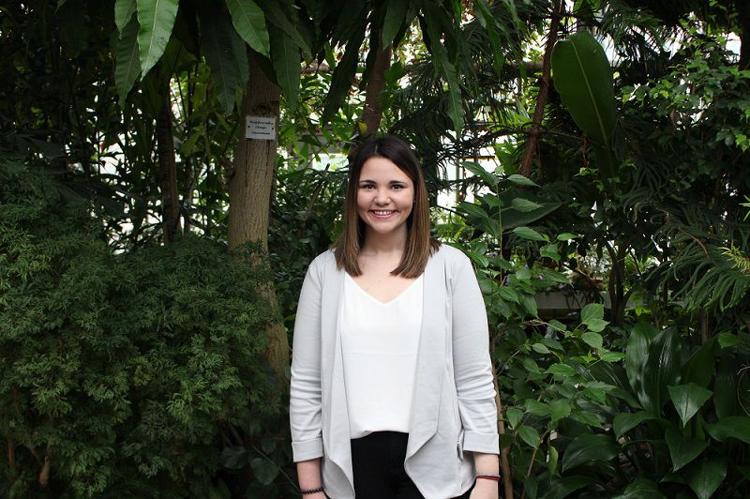 Name: Leslie Ruggeri
Year: Fourth year
Program: Specialization in sociology
What is your favorite eatery on campus? What's your go to order?  
Hands down the Spoke! Breakfast? Lunch? Dinner? The Spoke has your back which is great! My go to order is a Jalapeno Bagel with Roasted Red Pepper Cream Cheese (don't be fooled, it is a super new discovery after only trying a Canadian Harvest my past 3 years).
Why are you running for SPO this year?
I am running for SPO because I've directly seen and felt how much of an impact this portfolio can have on students. I think that learning goes outside the classroom at Western, and the USC does such a great job of creating opportunities for experiential learning that truly enhance the student experience. While I have had a fantastic experience throughout my 4 years here, I also recognize that many students feel like they can't connect with the USC and the services it has to offer. As your SPO, I would empower our student leaders to pursue their passions to help create programs and services that allow all students to find their place here at Western. I'm running to be your SPO because I want to help all students feel like they matter here at Western and that the USC will do it everything it can to make Western feel like home.
What are three important goals you hope to accomplish during your term?
While I have many goals for my time as your SPO the top 3 I would like to accomplish would be an increased emphasis on accessibility and inclusion, an increase in communication and collaboration, and empowering all students. I believe that accessibility is crucial to the USC in all facets including physical accessibility to events and programs, financial accesibility and recognizing the financial barriers that many students face here at Western, and finally the language we use within the USC to ensure that it is inclusive of all student identities. I believe that communication and collaboration is the future of the USC. By working with all student programs (affiliates, clubs, faculties/residence councils), we can take student programming to a new level while decreasing quantity and increasing quality. Finally, I think that empowerment is so important to our students. We should be treating all voices as equal and fostering an environment where students feel their voices matter on our campus regardless of their involvement.
How have your previous experiences prepared you for this position?
I've been fortunate to have had many student facing positions throughout my time at Western involved in many different areas. From higher level strategic conversations with campus administrators to performing "boots on the ground" work, I understand that every person at every level of an organization is crucial for success. My experiences as VP Events at MedSyd, as a Soph/Head Soph, as the Residence Orientation Coordinator (ROC) and as the Associate, Peer Programs, has taught me how important relationships are with students. They have taught me that students are the future of this campus and how much we can do when we work together. I've come to understand how communication and collaboration can go along way and as your SPO I plan to take everything I've learned to help create an environment that truly puts the student experience at the top of its priorities. 
If you had to get rid of one eatery on campus, what would it be and why?
I think having numerous eateries and variety on campus is very important for the health and well-being of our students and meeting their dietary needs, but if I had to get rid of one it would be Riverside Café in North Campus Building. Only because it's right beside Tim's and isn't open as frequently!