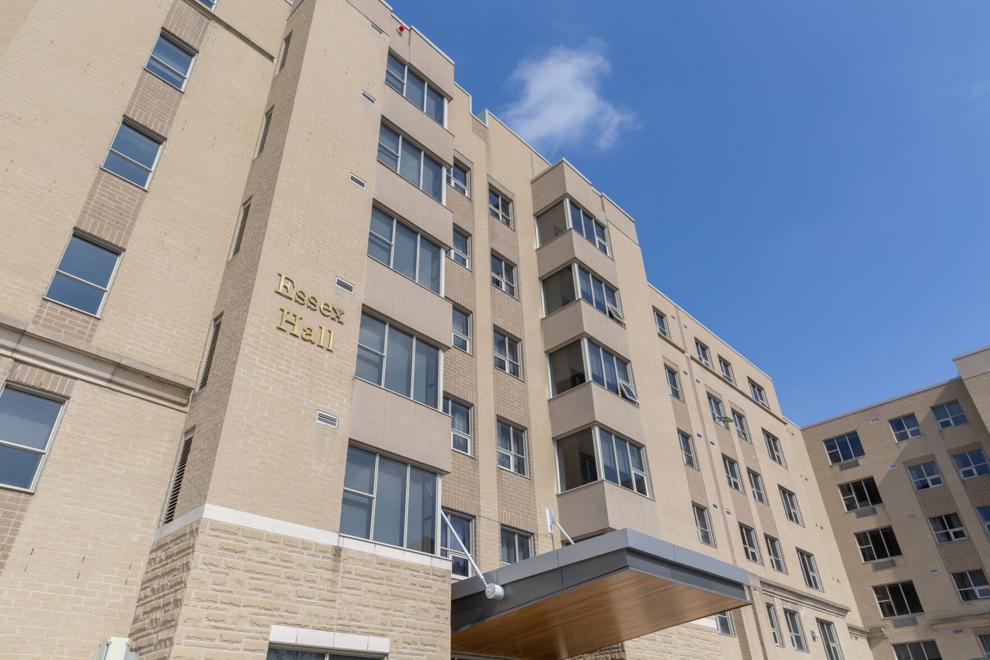 The local health unit declared Western's ninth active campus outbreak and sixth residence outbreak since March 26, a little over a week ago.
Six Essex Hall students have tested positive as of Sunday. The outbreak spans two floors in the suite-style residence building, 6 North and 3 South. Western University will test all students on affected floors, but will not ask them to self isolate in their rooms.
This is Essex's second outbreak this semester.
Students on affected floors will be able to use Essex's cafeteria, as well as leave the building to access on-campus services and attend in-person class. Western suspended most on-campus classes Thursday, though some nursing and medical students continue to have in-person components.
The announcement comes as the Middlesex-London Health Unit is reporting over 130 cases in 18 to 22 year-olds — with the age group making up over half of the city's new cases over the weekend. The health unit is not updating coronavirus numbers over the Easter holidays.
⚠️ URGENT NOTICE FOR YOUNG ADULTS:In the last 48 hours, #LdnOnt and #Middlesex County have reported 244 cases of COVID-19. 132 are in young adults 18-22. You read that correctly. Over 50% of all new COVID-19 cases in the last two days are young adults. /1 pic.twitter.com/PinwbN5skJ

— MLHealthUnit (@MLHealthUnit) April 3, 2021
Western is facing five additional residence outbreaks declared within the past two weeks. As of Friday, Delaware Hall is dealing with six cases, Elgin Hall has eight, Saugeen-Maitland Hall has 15 and Medway-Sydenham Hall has five. Ontario Hall remains at 11 cases.
Perth Hall, London Hall and Alumni House are the only first-year residences without active outbreaks.
Western released a statement Thursday asking students in residence to move out if possible and is now mandating three-layer masks be worn on campus.
Western has two active off-campus outbreaks, one linked to two business student parties and one linked to Greek life gatherings. There is also an outbreak of at least 13 cases centring on Western's Facilities Management staff.
Correction (April 4, 2021, 6:45 p.m.): This article was corrected to reflect that London Hall also does not currently have an active outbreak.