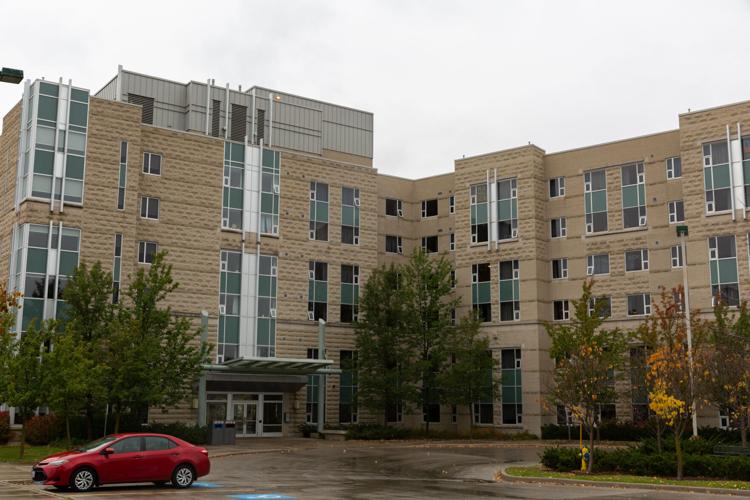 London's health unit declared an outbreak in Perth Hall after three students tested positive, the second Western residence this week.
The Middlesex-London Health Unit declared the outbreak Saturday evening, only two days after the last outbreak was declared in Saugeen-Maitland Hall. The individuals are isolating and the health unit is still reaching out to close contacts.
This is Western University's fifth outbreak since September and third in a residence building, with the first outbreak in London Hall over Thanksgiving weekend and second in Saugeen on Thursday.
"We continue to work with Western's administration closely to provide guidance and support in order to limit further spread of the virus on campus," Dr. Alex Summers said, Associate Medical Health Officer of Health at the MLHU.
"In addition to today's outbreak, our case management team is continuing to investigate the outbreak declared earlier this week at another student residence."
Perth is a hybrid style building, home to 327 students and operating at just over 70 per cent capacity. Students share a bathroom and common area with only a few additional students. Residents also had the option to live with roommates in hybrid style buildings, but only if they requested.
The Saugeen outbreak was declared earlier this week after eight students were affected and the London Hall outbreak was declared with five students, but has since been resolved.
Saturday's outbreak brings the total Western student cases to at least 88 students. The two outbreaks this week come after London moved into a yellow zone of provincial restrictions.
Students can seek testing at Western's coronavirus testing centre in the Western Student Recreation Centre, open weekdays 9:30 a.m. to 4p.m., or at one of London's local testing centres. 
Only confirmed close contacts of positive cases or those exhibiting symptoms qualify for testing in Ontario.
This article is developing and more information will be added as it is confirmed.