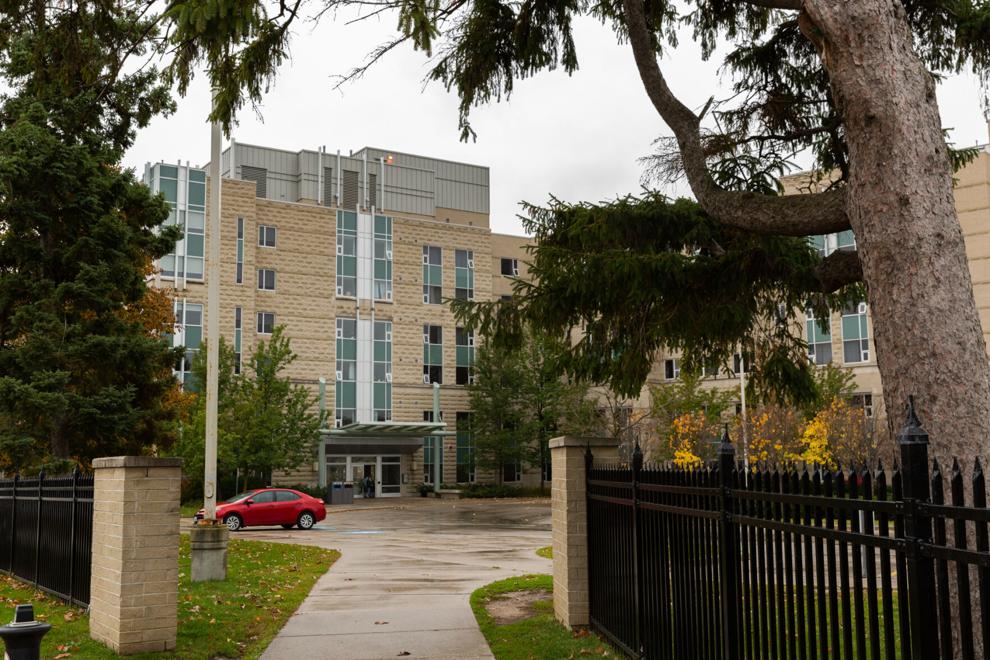 The MLHU declared six of Western's seven remaining main-campus residence outbreaks over this week as the buildings close for the summer, leaving only Perth Hall in active outbreak. 
As of Saturday at noon, "all students have moved out" of residence, according to Western University's associate vice-president of housing and ancillary services, Chris Alleyne. Although, "a very small number of students" remain in quarantine off-site — the last of these students is expected to move out May 8.
Western had nine outbreaks in student residences between late March and early May with the health unit recording 204 cases linked to the buildings. The outbreaks came at the cusp of Ontario's third wave and all contained at least one variant of concern. 
While Perth Hall is now empty, the building remains under active outbreak as the Middlesex-London Health Unit "had cases in that recent period" linked to the residence, preventing them from declaring the outbreak over. 
"From our perspective, even though the facility is closed, there's still an outbreak," said the MLHU's chief medical officer of health, Dr. Chris Mackie. "We're still monitoring people who've had close contact and if any new cases in the contacts of that facility were diagnosed, they would be added to the outbreak."
Thirty-two cases are linked to Perth Hall's outbreak as of Monday — up four from the 18 cases reported last week.
Alleyne said Western anticipates its remaining residence outbreak will be declared over Thursday as "MLHU outbreak declarations are typically active for 28 days" and the health unit initially declared Perth's outbreak April 8. 
Essex Hall was the first of Western's spring residence outbreaks to be declared over on April 27. Delaware Hall and Elgin Hall are the latest to join the group of resolved outbreaks, with the MLHU declaring them both over on Sunday.
Saugeen-Maitland Hall had the longest outbreak at 34 days, with 55 cases. The outbreak in the Kings' University College King's Commons apartment-style residence was Western's shortest outbreak lasting 10 days with only seven students affected. 
Alumni House was the only main-campus residence to not have an outbreak this spring. 
"As much as it's helpful to see the local numbers starting to stabilize, we really encourage all those students to be as safe as they can as they return home," said Dr. Mackie.
While most residences are currently empty, a few students in residence moved into London Hall Saturday for early summer accommodation. Western will officially reopen London Hall Thursday "to support students who cannot return home due to travel restrictions, health, personal circumstances or various obligations," according to Alleyne.