Around 30 people gathered upstairs in the UCC to see local New Democratic Party and Green Party candidates speak about food insecurity for one of the first federal MP debates held on campus.
What was called a debate became an amicable discussion, as the two candidates —  the NDP's Dirka Prout and Carol Dyck of the Green Party — shared many platform points on food scarcity, access and environmental concerns.
All of the local MP candidates were invited, but current Liberal MP Peter Fragiskatos could not make it due to previous commitments; Clara Sorrenti from the Communist Party of Canada, and the People's Party of Canada candidate Salim Mansur did not respond to the invitation.
Conservative candidate Sarah Bokhari was supposed to be in attendance for a meet and greet before the debate, but was not.
This is one of the first times MP candidates ventured onto Western's campus for a debate, marking exactly 20 days until students will go to the polls to cast a vote for one of the London North Centre candidates.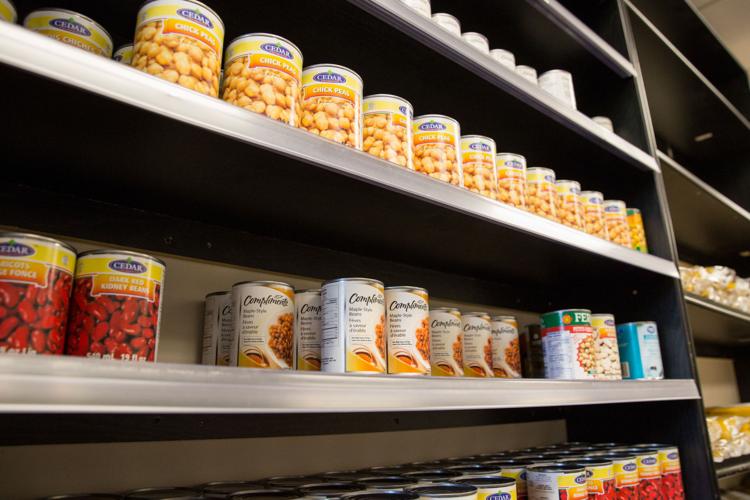 The debate was a part of the Eat Think Vote campaign run by Western Meal Exchange and Food Support Services run by the University Students' Council. It's a Canada-wide campaign calling on MP candidates to implement sustainable food insecurity programs before the upcoming election.
Both women agreed on the importance of increasing domestic farming to replace factory farming. This would increase organic foods and promote environmental stability.
When asked about sustainability in agriculture, Prout said that she would encourage young people and women to become farmers.
"This is a way of making sure we have environmentally sustainable methods and more inclusive growth in our agricultural sector."
Prout felt this was one of the most student-specific ideas from the party in aiding food insecurity.
"We do have plans to put in assistance so that [students] can acquire the skills and training… to go into agriculture."
Both the moderator and members of the audience were interested in London and student-specific platforms. But as candidates for federal office, Dyck and Prout said that while they could support local initiatives on a national level, most of it was outside of their jurisdiction.
Specifically, while both party candidates believed that compost and improved recycling systems are important to London's footprint, they could not mandate a compost system.
In order to target municipal and student concerns, Dyck proposed a council of governments in Canada, including the prime minister, premiers, mayors and Indigenous leaders.
"And together they would work on national strategies on issues that are or should be non-partisan issues… including food insecurity," she said.
Food insecurity is a growing problem on university campuses. A 2016 survey across five Canadian universities found that nearly two in five students experience food insecurity, citing housing, tuition costs and time as some of the reasons.
Various groups on campus are working to mitigate food insecurity among students, including the groups hosting the debate. While the USC's Food Support Services operate an anonymous food bank on the second floor of the UCC, in past years the service has been under-used.
In 2017, Food Support Services said that cans and food available in the bank were hitting their expiration date. At the same time, the London Food Bank reported a higher number of post-secondary students accessing food services than in previous years.
Many students could be unaware of the services available at the university.
The "eat" part of the project didn't just refer to talks about food insecurity. The hosts of the debate thanked EnviroWestern for providing fresh tomatoes and kale from their garden, served to the debate's audience.