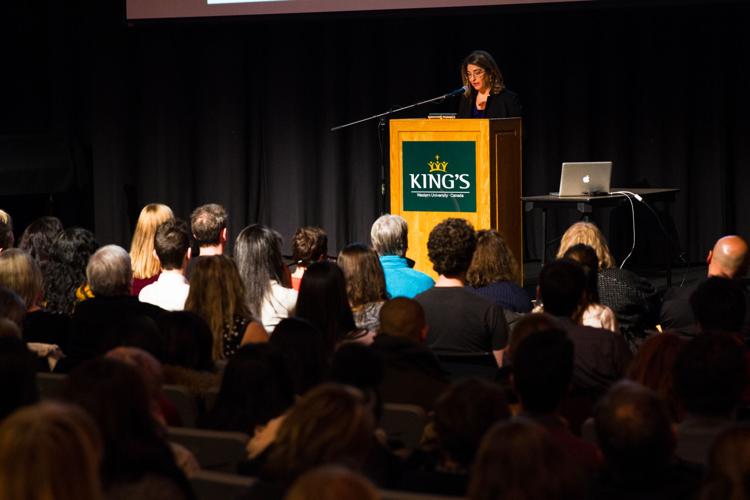 Crowds of people appeared at King's Kenny Theatre on Thursday to see Naomi Klein speak about environmental issues, Trudeau and Trump's rise to power.
Klein, a journalist, acclaimed author and the inspiration for the film This Changes Everything, approached the topic of environmentalism by speaking on how sociology and politics often intersect with government action and the environment.
Using the case of Hurricane Katrina, Klein explained that people suffered not only the brunt of a big storm, but also a government failure to take action.
"As a journalist, as somebody who has been on the ground, I can tell you that it's not just about things getting hotter, wetter, stormier and dryer," said Klein. "It's also about things getting meaner, it's also about things getting uglier."
Through political narratives perpetuated by media, Klein explained how politicians like Trump or Canada's Kevin O'Leary came to gain such popularity.
"As we have denigrated the role of politics, the role of collective action, we have simultaneously elevated the role of the CEO to this status of superman or savior," said Klein.
Klein argued that it was partly the left that perpetuated this perception of the billionaire. Figures like Bill Gates, Richard Branson and Mark Zuckerberg were seen as not only possessing wealth but also the means to fix poverty, the school system and whatever else. 
Consequently, figures like Trump and O'Leary have risen to popularity with this vision that with their wealth they can make change politicians simply cannot.
Klein also discussed in detail Canada's role in reducing its environmental impact. 
"Our prime minister put his hand on his heart and said we would cut annual emissions by 200 megatons and then went and unveiled a plan to increase annual emissions by 231 megatons.
"This is not a picture of a country leaning itself off fossil fuels, it is not a picture of a country turning a supertanker around, it is the picture of a country slamming its foot on the accelerator exactly the moment we need to be pulling back," continued Klein.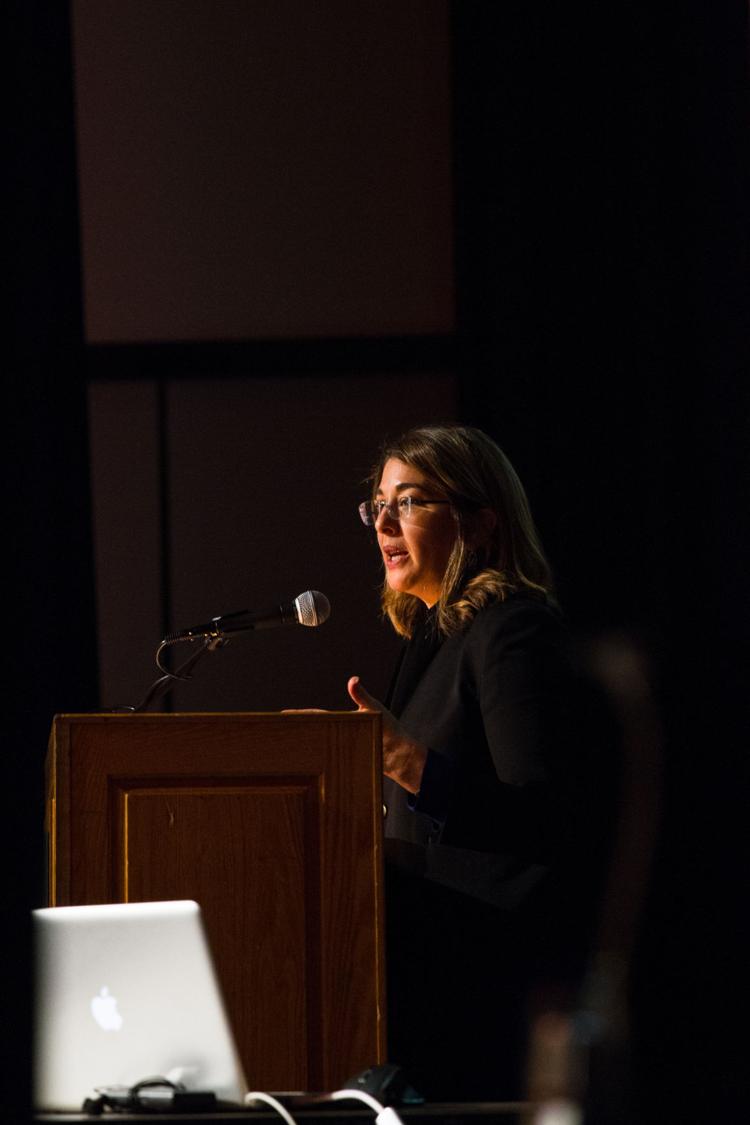 Klein also briefly mentioned her support for the Boycott, Divest and Sanction (BDS) movement and King's student council's proposed referendum to lobby the administration to support divesting from companies supporting "oppression of Palestinians."
"Young people are saying to their leaders, 'Look, you're betting against our future. You can't at the same time prepare us for the future and spend our universities' endowments on companies that have five times more carbon that is more compatible than the planet.'"
"Here at King's University [College], students are actively campaigning on a referendum on whether King's should divest its holding on [the] fossil fuel industry as well as industries that support the suppression of Palestinians," continued Klein.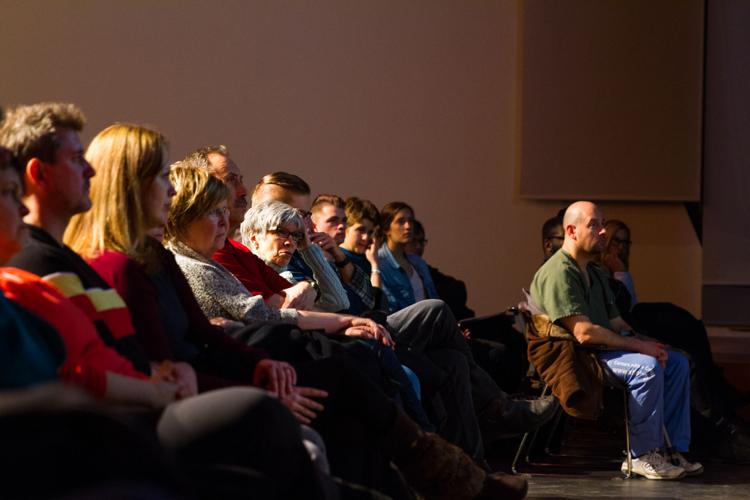 The event ended with Klein opening up the floor for students and members of the public to ask questions.