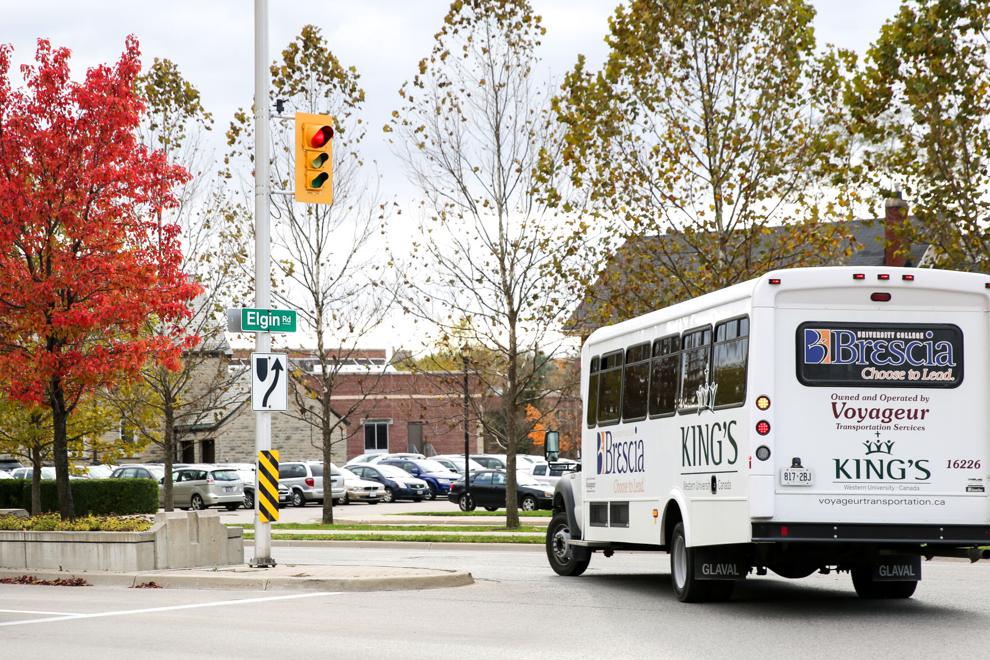 A new company hopes to take over student bus routes from London to the Greater Toronto Area. 
Campus Bus will provide routes directly from campus to locations in Mississauga, Brampton, York and Toronto starting Oct. 8. The company has already begun bussing Mustang Athletics sports teams to games. 
The bus will pick students up outside Elgin Hall residence on Thursday, Friday and Saturday. Routes will return students to campus on Sunday and Monday.
Trips will cost $25 to travel to Kitchener and $35 for a three-hour ride to Toronto — putting a round trip to the GTA  at $70 and six hours on the road.
The company also hopes to provide holiday packages aimed at students during reading week and Christmas break beginning in December.
Campus Bus will require all 52 passengers on busses to wear masks, although food and snacks are permitted. Drivers will be fully vaccinated, and busses will be equipped with wireless internet access, bathrooms and storage for one luggage item.
After Greyhound Canada cancelled its bus routes in Southwestern Ontario, citing lower profits from the pandemic, GTA-based students have been left with limited options to travel home.
"There are just as many students wanting to go back to Mississauga and Brampton, as there are to Toronto. It's a market missed by bussing companies forever," said Bernie Downey, a spokesperson for the company.
Toronto's beloved GO train service has also recently announced plans to expand its Kitchener line to London. A one-way trip between Toronto and London will be $30 and will take four hours.  
The GO service, set to launch on Oct. 18, will provide two weekday trips between London and Toronto, with one early morning trip to Union Station and a return trip in the late evening.
Students can also take VIA rail, with tickets that range from $37 to $71 for a two or three hour one-way trip. Trains stop at Union station in Toronto and Toronto Pearson International Airport in Mississauga 
Another popular option for students is to carpool together using the London to GTA ridesharing Facebook group. Drivers usually ask for $20 to $30, and take around two hours to get to Toronto.
Campus Bus is not concerned by competitors, citing its focus on students, stations on campus and quick routes to cities in the GTA.
"[GO bus' route expansion] is great for everyone. They're a big Ontario government funded company who can provide great service," said Downey.