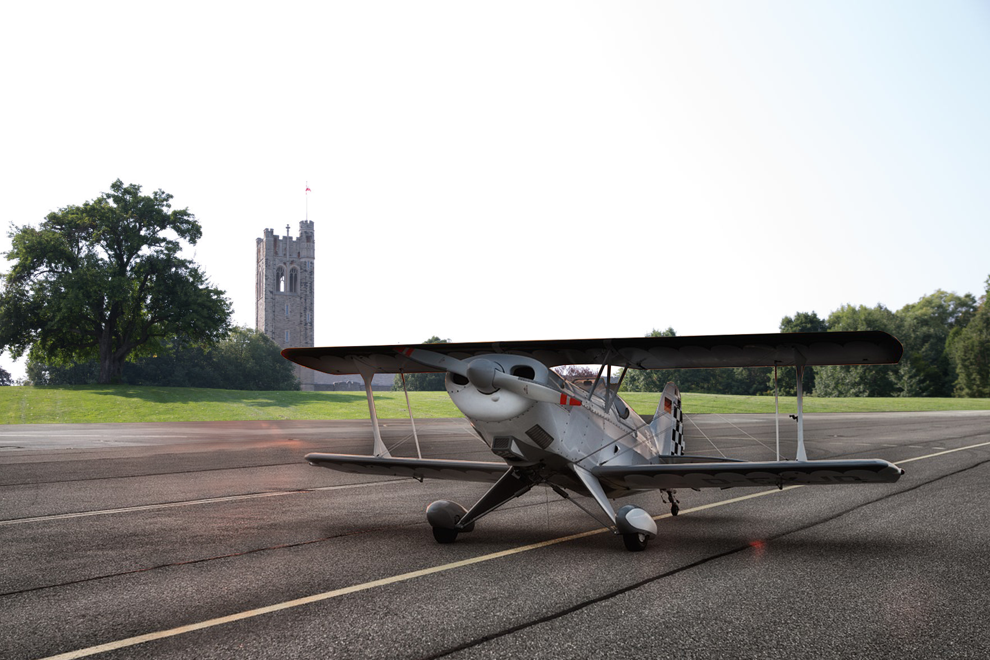 London International Airport is introducing new flights to Montreal, Vancouver and Halifax and welcomed new seasonal services to Orlando, Cancun, Varadero and Punta Cana.
Air Canada is resuming daily non-stop service between Montreal and London, starting in mid-June. Air Canada is also increasing its service to Toronto, introducing a fourth daily service starting in May.
According to a release from London International Airport, Scott McFadzean, the airport's president and chief executive officer, "[the] direct Montreal flight has been one of the most requested destinations in our region, so it is great news that Air Canada will offer this service in 2023."
For Western University students from Montreal, like first-year economics student Sophie Seguier, the new route provides much more convenience for flying home than in the past.
"One time, I flew from London to Toronto and then Toronto to Montreal. But my flight from London to Toronto got cancelled because there's not a lot of people on that flight and so it's not very reliable," explained Seguier. "I took the train once but it's a full day of travel. It takes about 10 hours, so it's not the best."
The new Montreal service will also offer travellers more possibilities for "well-timed connections" between European and African destinations including Brussels, Rome, Geneva, Barcelona and Casablanca. 
Flair Airlines is set to operate new direct service from London to Vancouver and Halifax beginning June 7 and June 8, respectively. Both flights will run three times a week.
"We continue to see the travel demand building back in London and know these will be extremely popular flights for people from London and the surrounding region offering great destinations at low prices," said McFadzean.
Third-year Ivey student and Vancouver native Geoffrey Xie is thrilled about the new flight option. He said the service to Vancouver will cut down his commute from a day to just a few hours.
"My current routine is to take an early two hours long bus from Elgin Hall to Union Station. Then, I'll have to take a ride on the UP Express from Union to Pearson. Then finish off with a 6-hour flight from Toronto to Vancouver. Adding two hours at the airport and some waiting, [it] easily becomes a 12-plus hour ordeal," explained Xie. "It's even worse on the way back because of the 3-hour time difference. I would leave Vancouver at 7 a.m. and not reach London until it's pitch black."
Xie has also travelled to Vancouver by flying from London to Toronto. But he said his luggage often gets left behind due to various reasons by Air Canada. 
"A direct flight [will] cut a lot of frustrations out of the commute," said Xie.
One-way fares to Halifax will begin at $49 including taxes and fees, and $59 for fares to Vancouver.
Flair Airlines also launched a weekly service from London to Tucson, Arizona on Dec. 5, 2022, though the service is scheduled to end in March.
Domestically, WestJet is also making schedule adjustments to London. WestJet ended its service to Toronto on Jan. 12. Beginning in May, WestJet will increase service to Calgary from three flights per week to daily service. Starting in June, WestJet is set to offer two services per day.
Swoop airline recently launched twice weekly seasonal service to Orlando Sanford and Cancun beginning in December, set to end April 2 and April 29, respectively.
Sunwing Airlines is also operating seasonal flights to the Caribbean with weekly services to Punta Cana, Cancun and Varadero. The service is scheduled to end April 14. Air Transat is also operating weekly flights to Punta Cana and Cancun, with service ending on April 30. 
According to a London Free Press article, McFadzean said London International Airport is bracing for a comeback in passenger volume, and may nearly double 2022's passenger volume of 200,000.
McFadzean said he believes the number of flight routes will steadily increase. He is currently in talks with several airlines about adding flights to destinations within Canada and around the world. A possible airline is Play, an Icelandic airline that will be launching direct service to Iceland from Hamilton in June.
"We are pursuing it, it is too early to say what the odds are, but we are trying to land more international service," McFadzean said to the London Free Press. "A lot of airlines are still in recovery mode."