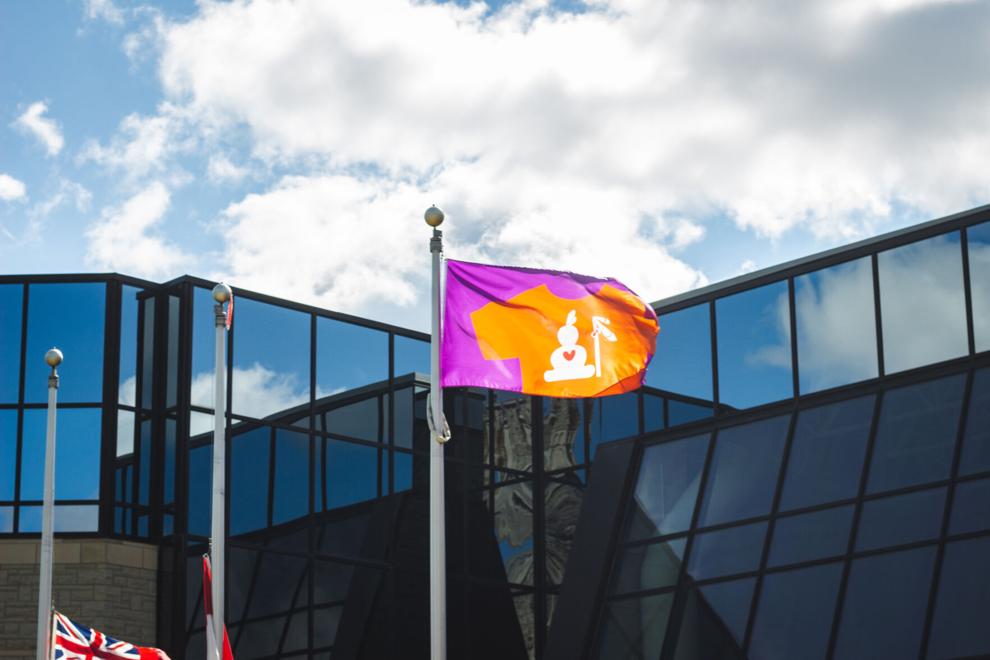 Western University is building a new Indigenous Learning Centre behind Ontario Hall and Perth Hall residences, which will open in Spring 2022.
The learning centre will facilitate and coordinate services and programming for the Indigenous community on campus. 
"It is a community-driven space that features Indigenous identity, comforts needs and wants. It has been designed to be a welcoming space, a home, for our Indigenous students, staff, faculty and community," said Paula Cornelius-Hedgepeth, the community relations and space coordinator with Western University's Office of Indigenous Initiatives.
The centre will be located in the Faculty of Education building, behind Ontario Hall and Perth Hall residences, in the faculty's former library space.
The learning centre will include an Indigenous medicine garden, study lounge areas, computer labs, kitchen, media studio and classroom space that will offer cultural programming, knowledge sharing and other special events.
The space will also welcome on-campus Indigenous initiatives and seek to partner with local Indigenous communities.
"We hope that students who are not Indigenous will recognize how valuable those opportunities can be," said Cornelius-Hedgepeth. "By learning about the histories and cultures of the first peoples to inhabit this land, students at Western can gain exposure to worldviews they have never encountered before."
Construction on the centre began in 2019, and will continue through February.