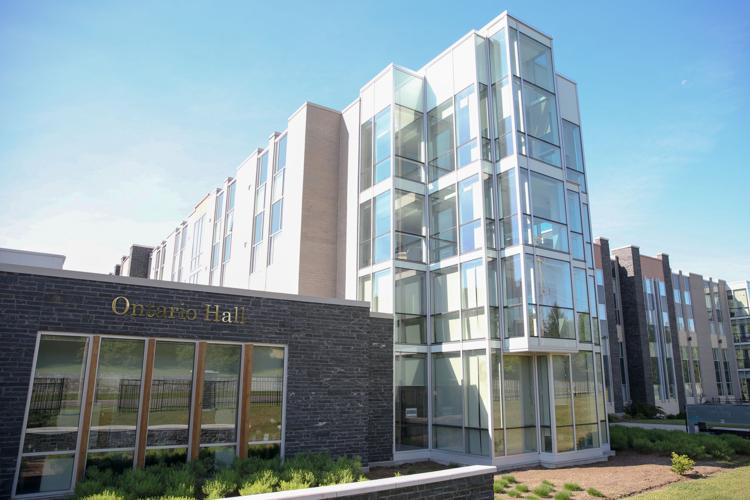 Western University's housing services announced an exclusive offer for first-year students with a high school admission average of 90 per cent or higher.

First-years currently living in residence are guaranteed their top building choice on a first-come first-served basis in their second year if they register between Nov. 5 and Nov. 18.

The offer also includes free Reznet service, usually valued at $395, as well as $200 in food credit on students' meal plans. The food credit will be provided even if students opt out of the residence meal plan.

Chris Alleyne, vice-president of housing services, explained the offer is one of several recruitment strategies to attract high-achieving students to Western.

"We thought, 'What would make [Western] attractive for students coming from high school ... if they are trying to make a decision between going to Western and going to another school?' " said Alleyne. "We thought this would maybe give Western an advantage and a little edge."

Incoming students were previously guaranteed a space in residence during first-year. By extending this guarantee to second-year, Alleyne hopes to provide an opportunity for more upper-year students to stay in residence.

"We always heard from upper-years that they understood the academic advantage that residence would provide ... the leadership opportunities, the programs, the safety and support," said Alleyne.

The offer does not take into consideration students' academic standing during first-year, as students start looking for second-year residence very early in the academic year.

"We've really had to change our recruitment cycle to begin in the fall, with when students start looking [for residence]," explained Alleyne. "Unfortunately, we don't have first-term or any sort of academic information for them, so … we have to rely on the entering grades."

Registration for second-year residence is now open. Students can find more information about the offer here.