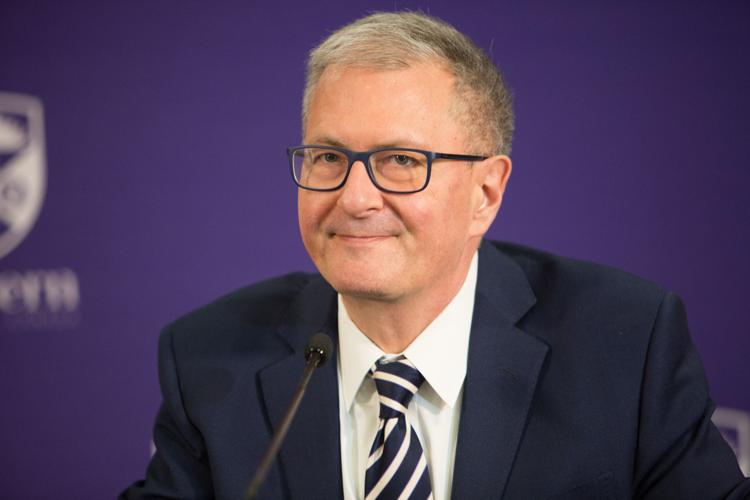 The contract of Western University's incoming president Alan Shepard specifies that, contrary to his predecessor Amit Chakma, he will not be able to receive a cash payment instead of a paid administrative leave. 
The contract was recently published by CBC News, who acquired it through a Freedom of Information request.  
Shepard's contract states that "administrative leave cannot be monetized and paid out in cash in whole or in part," while Chakma's contract stated that he would be entitled "to take this administrative leave or to receive a payment in cash."  
Shepard's contract further specifies that if he accepts employment at a different institution at the end of his five-year term or during his administrative leave, he will waive entitlement to any period of paid or remaining administrative leave.  
The administrative leave is a 12-month leave taken immediately upon the end of the five-year presidential term for the purposes of re-engaging in research and academic activities, where payment is equal to the base salary received in the last year of term.  
In 2015, the Sunshine List revealed that Chakma chose to work through his year of administrative leave and to receive the alternative monetary payment prior to the end of his second term. As a result, he collected close to double his annual salary in 2014 — nearly $1 million — causing a wave of public outrage and controversy. 
"Alan Shepard's contract aligns with current provincial legislation,… which does not allow for monetization of an administrative leave," said Keith Marnoch, Western's director of media and community relations.
Provincial legislation on the effective date of Chakma's contract did not explicitly forbid this. In the aftermath of Chakma's pay controversy, an independent investigation into Western's presidential compensation practices conducted by retired justice Stephen Goudge called for an end to monetizing administrative leave for university presidents. 
Marnoch added that even if legislation were to change, Shepard's contract would still prohibit the monetization of the administrative leave.  
Otherwise, renumeration and benefits for the two presidents are similar, including $440,000 annual base salary, a performance-based bonus of up to 10 per cent, a non-luxury vehicle and luxury housing at Gibbons Lodge.