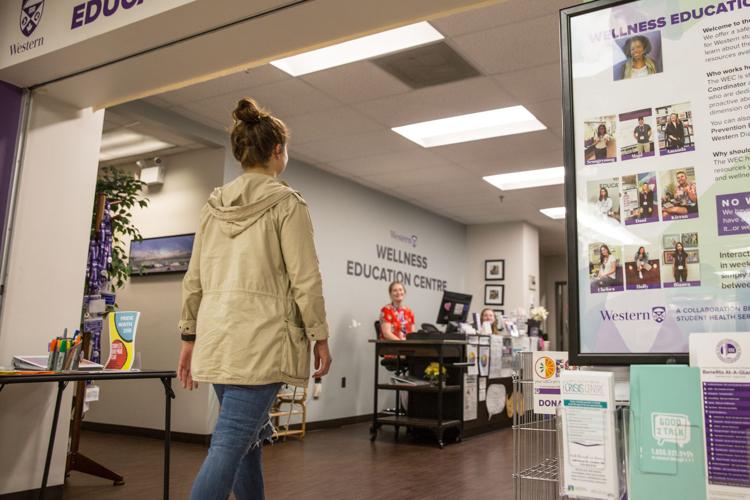 A new collaborative program between the Wellness Education Centre and the Western Student Recreation Centre hopes to connect students to physical activity resources on and off campus through personalized consultations. 
Launched in January, Western's Move Your Mind initiative provides students with the opportunity to work directly with a WEC staff member who provides guidance, motivation and support for access and use of physical activity resources.
"We work one-on-one with the students to help them realistically address their physical activity needs, set individual goals and then to be there as a support system for them along the way," said Joyla Furlano, project manager and Western University neuroscience doctoral student.
On the other end, the Rec Centre offers a "buddy system," where a staff member will introduce the student to the exercise equipment, guide them through a fitness class or give them a tour of the facilities.  
Furlano explained this part of the program is particularly helpful for students who are new to Western or to the Rec Centre and may feel some anxiety or hesitance about becoming involved.  
"The idea of the program is to be that bridge between students who are starting off at Western and might not know where to go to find out what's available to them and to link them to the resources," said Furlano. 
She added that, in the long run, the program aims to improve aspects of students' mental well-being on top of their physical well-being, such as their mood and quality of sleep.  
"There's obviously a ton of research out there showing that physical activity improves your overall well-being, your mental health and your academics as well," said Furlano.  
Down the line, Furlano hopes to host member-only events and regular check-in dates for members to communicate their feelings about their goals and the perceived effects on their mental wellness.
She added other potential projects include a monthly newsletter with updates on physical activity opportunities and a Move Your Mind video series of member interviews to provide feedback and communicate personal experiences to other students.  
The project is further overseen by Natalie Trevino, WEC coordinator, and Michelle Harvey, fitness and wellness program coordinator at the Rec Centre. To become involved, students can visit the WEC, located in the University Community Centre basement, Room 76.