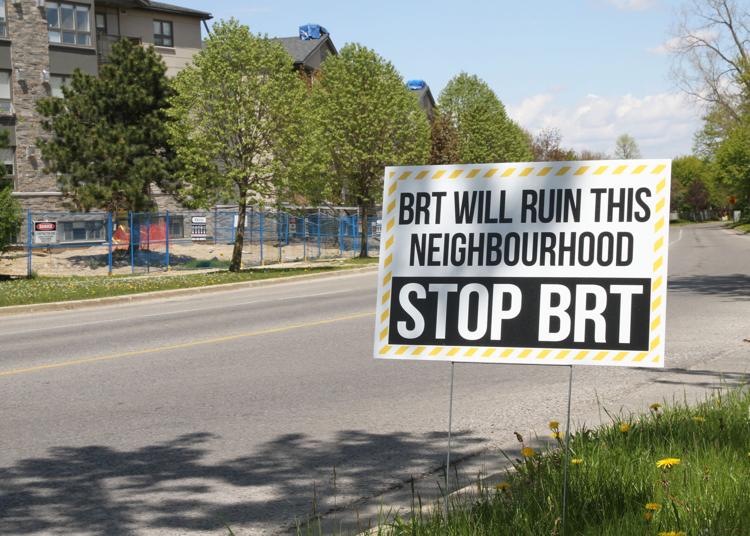 London's city council voted against pursuing government funding for the north and west connections of the bus rapid transit plan at a meeting Monday, effectively cutting the plan's route through Western campus.
The motion to pursue funding for the $147 million north connection along Richmond Street and through Western University failed by a 5-8 vote. This route constitutes the highest annual ridership, mainly due to serving Western campus. Members who voted in opposition, including Mayor Ed Holder, cited concerns over spillover traffic to surrounding neighborhoods and potential harm to businesses in the area and to Londoners who commute by car.
"It's really disappointing not to see this go through," said Danny Chang, vice-president of the University Students' Council. "It's unfortunate that students haven't been listened to, because we've been bringing this up for a very long time.… Students are literally being left at the side of the road, and yet, we make up half of the [London Transit Commission]'s ridership."
The BRT's $72 million west connection from downtown, through Riverside Road, up Wharncliffe Road and from Oxford Street to Wonderland Road, also failed to move forward for funding by a close 7-8 vote. Motions to pursue funding for the three other routes — the Wellington Gateway, the East London Link and the Downtown Loop — were passed by council.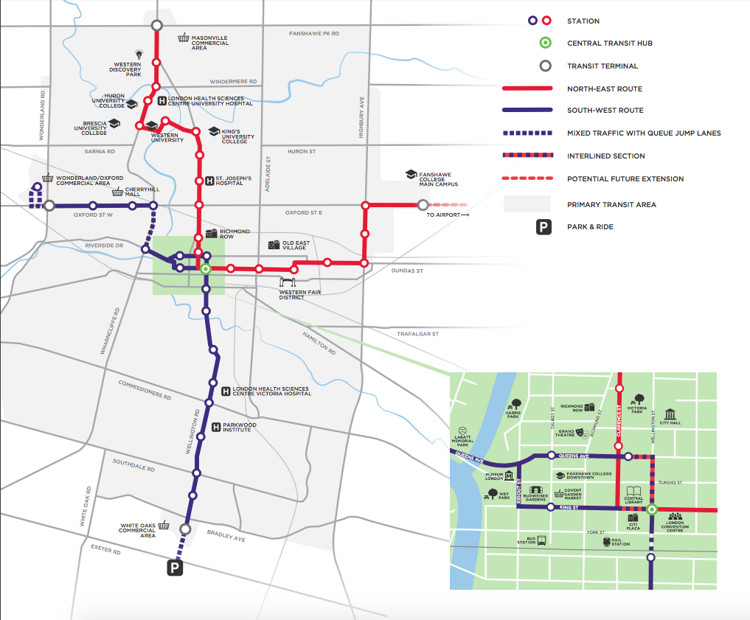 Chang explained these cuts to the BRT plan will leave $94 million of $500 million in available provincial and federal funding for London city transit unused. He added the tight deadline for bringing forward proposals for government funding does not leave time to use the amount for alternative transit plans that benefit city infrastructure. Rather, the financial burden of future infrastructure needs will be put on the London taxpayer. 
"There wouldn't be time to take advantage of that money, which is why we need to move forward on a plan that's been researched for years by experts with professional degrees related to doing this research," said Chang. "Moving forward, we're going to have to improve our roads, we're going to have to improve the ways that people get through the city, and we have money in front of us right now that this council is not taking advantage of."
The votes passed at Monday's meeting were ratified at a full council meeting this evening.
Update (11:52 p.m., March 26): Paragraph seven was updated to indicate the votes were ratified.