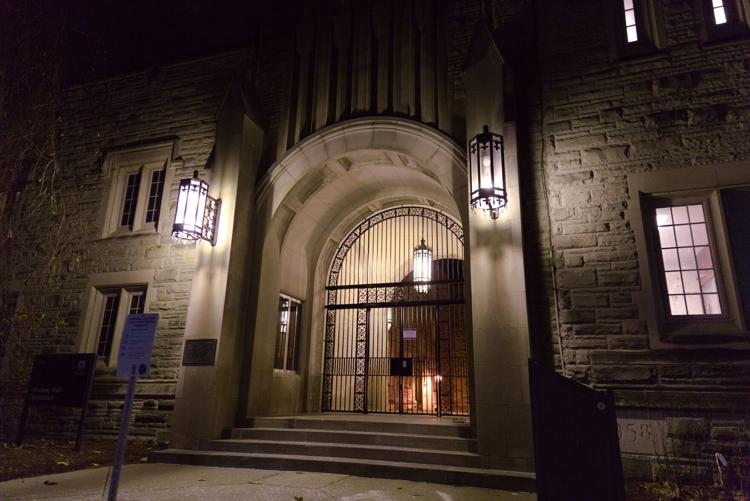 Editor's note: the names of all sophs in this article have been changed for their privacy
When Emma White entered one of her frosh's dorms on Fake Homecoming, she didn't think it would be one of her last acts as a residence soph.
While checking on her frosh, White knocked on a door and found her fellow soph, Michael Howe, in the middle of a conversation with a troubled first-year. She shut the door for privacy and joined them.
"I guess when you're out in the hall you can hear people talking in rooms," said White. "People just started to walk in while the other soph and I looked at each other and realized 'there's too many people in here.'"
Dorm room capacity has been capped at two people since Sept. 18, the day after Western's first community outbreak, though Western Housing and Ancillary Services were vague on distancing rules beforehand.
White and Howe tried to encourage the frosh to move to a residence lounge with higher capacity. They think 16 people were in the dorm room, some with alcoholic drinks, when the dons came to take down everyone's name.
"We had no excuse, even if we tried to explain our situation they wouldn't listen, just because we did break COVID-19 protocol," said White. "I was telling the dons 'if you'd just come five minutes later, we wouldn't have been here' but it was just wrong place, wrong time."
Within weeks, both White and Howe were de-sophed: given less than three days notice to vacate their residence without refund and losing all on-campus leadership positions until 2022 — and they weren't alone. At least four sophs in their residence lost their positions for incidents over the Fake Homecoming weekend alone.  
Western has the most reported COVID-19 cases of any university in the country, with five community outbreaks linked to students, including two outbreaks in residence in the past week. The administration has taken a hard-line approach to students who break gathering limits on campus, promising to "use the full force of the code of student conduct" — a promise with massive repercussions for those in residence. 
Around 100 students were sanctioned under the Student Code of Conduct the weekend of Fake Homecoming and, according to sophs, dozens of students have since left residence buildings both because of eviction and through their own volition.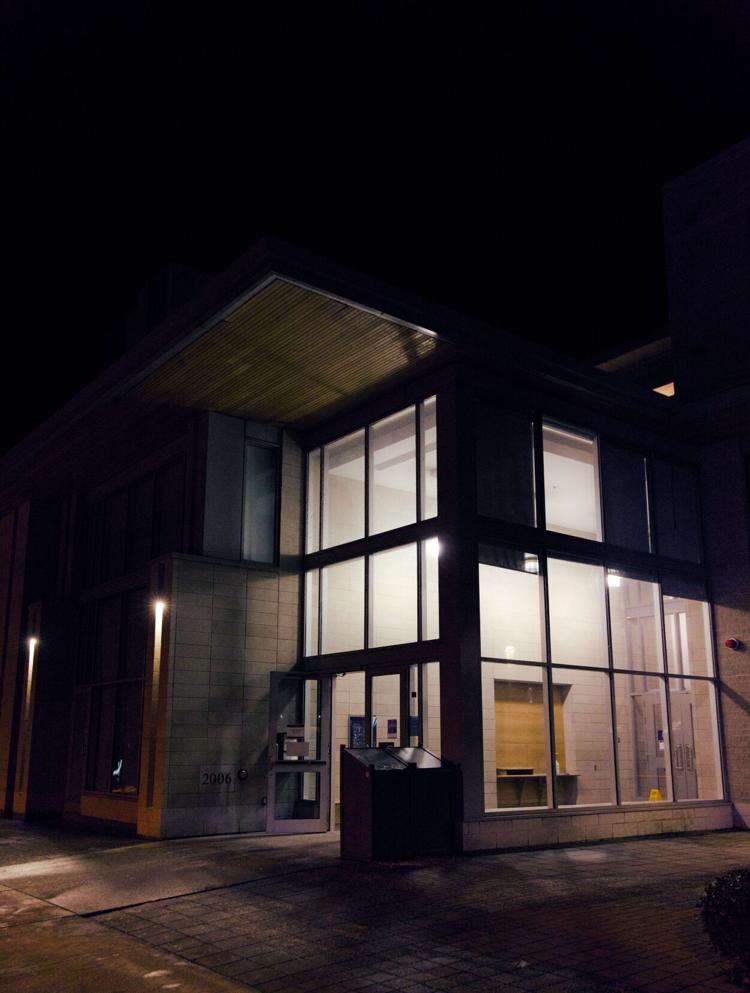 Up to 20 students can live on the same floor in traditional style residences this year and while roommates are barred in almost all cases, students on traditional floors usually share toilets and showers, as well as a cafeteria with the rest of the building. 
Housing instructed students to social distance from floormates on Oct. 3, the day after the provincial government paused social circles, writing in an email "your entire floor is NOT the equivalent of your immediate household." Earlier emails from mid-September told students to "stick to your floormates and significant others" for close contacts. 
"[In] the traditional buildings where we're sharing bathrooms, there's no way to avoid that," said Naomi Spring, a soph in Howe and White's former residence. "Our floor becomes our bubble whether [Housing officials] admit that or not."
But room capacity wasn't always capped at two people.
For their first month in residence, Housing sent weekly, and sometimes daily, emails each giving instructions on different distancing measures, according to students in residence. Room capacities were not specified in an email until the day after Western's first outbreak and specific punishments were only detailed over email the day before Fake Homecoming. 
"People were breaking the rules, but how can you break the rules if you don't know what they are?" said Spring. "Our room capacity … went from no capacity to four to three to five to two — it was very confusing."
In a statement to the Gazette, Housing said as the pandemic evolves, they "alter [their] protocols accordingly then share this information with students living in residence and the residence team."
According to the sophs, the residence dons and managers also struggled to keep up-to-date with and enforce the rules, with some dons doling out more write-ups for offences — leading to greater confusion.
"Our dons know no more than we do, which is a bit ridiculous to be honest," said White. "When we are hanging out with other sophs we have no idea what the rules are, so at any point in time you could just get in trouble but you don't know what you're getting in trouble for."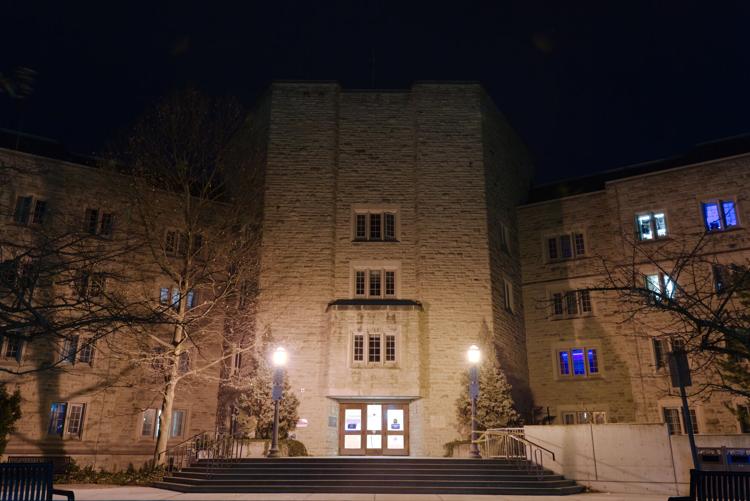 Sanctions for breaking COVID-19 distancing rules range from probation to "mandatory COVID-19 safety training" courses to being evicted from the residence building.
Both White and Howe were given a little under three days to leave their residence building, but the rules were not the same across the board. Another former soph from their building, Julia MacIver, was given just 24 hours to leave residence, despite being de-sophed for a similar offence. 
"It feels like Housing and Student Experience are breathing down our necks and it doesn't feel like a home," said MacIver. "It almost feels like we're walking on eggshells."
MacIver was offered alternative accommodation in a different residence for a few days after her de-sophing, an offer not given to White or Howe but she turned it down. All three lived in residence for less than 50 days. 
In addition to losing their housing for the year, the former sophs say Western is still charging them full-year residence fees, including second semester's instalment due in early December.
"They said they reserve the right to collect all of the $12,000 to $15,000," said Howe. "It is an expensive 49 days." 
Residence fees increased this year, as suspending roommates meant building capacity lowered and all students have single rooms. Those in traditional-style residences, where toilets and showers are shared with floormates, are paying about $13,500 this year. Students in suite and hybrid styles, where bathrooms are only shared with one other suitemate, are paying $14,000 to $16,000. 
Western can also ban former sophs from holding on-campus leadership positions. Both White and Howe are banned from holding extracurricular leadership positions, including in University Students' Council clubs, until fall 2022, though MacIver did not receive this sanction.
The USC said they are "extremely concerned" about Student Experience imposing this type of ban, especially as council is not notified or given the names of students sanctioned.
Student Experience is responsible for conducting investigations under the Student Code of Conduct, which Housing can refer students to if they break distancing rules. 
"Occasionally limiting the activities a student is permitted to engage in is proportionate and necessary," said associate vice-president of Student Experience Jennie Massey, in a statement to the Gazette. "This reflects the respective jurisdictions of the university and the USC — the USC over its clubs and organizations, and the university over its students."
The USC maintains that Student Experience is misinterpreting the Student Code of Conduct and overstepping their authority, as the code covers Western-run extracurriculars and USC is independent of the university.
Student Experience said that "if a student has been notified that they can no longer hold leadership positions ... and they choose to ignore that decision, that would be considered a further infraction and escalate the sanctions applied."
White and Howe both stepped down from all club leadership positions and believe they will be limited to general membership status until their sanction elapses in two years. 
"If Student Experience sees that an individual's contract needed to be terminated, it should have been," said Liam Burns, a current residence soph.
"But [I] think the sanctions that were imposed — especially the one about the USC clubs — were too harsh, too severe and you should not ruin an individual's entire undergrad career based off of one incident."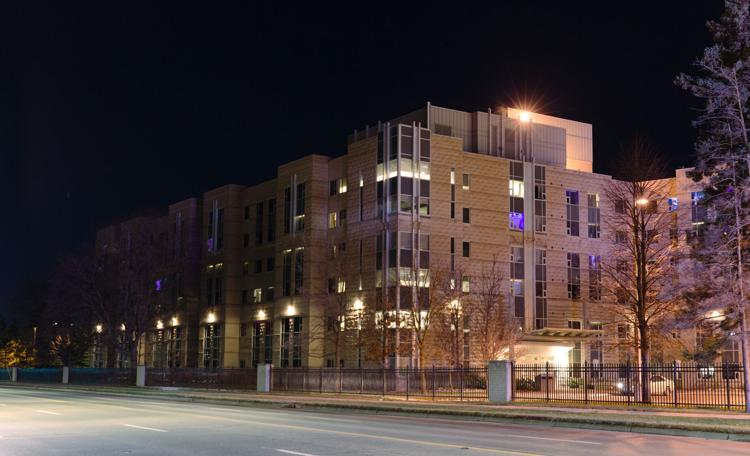 In the weeks after they were first written up, Western informed White, Howe and MacIver of their code of conduct investigations. The three were each given the opportunity to meet with a representative of Student Experience to explain the incidents from their own perspectives.
"I thought explaining my side and my role would help my case a little bit," said White. "But [Student Experience] just didn't bother to understand that [I was] trying to do the right thing and just didn't have the time to do it."
Most violations of residence rules are dealt with by Housing under a Residence Contract. But Housing explained Western holds sophs "accountable to a higher standard of behaviour," because of their position of influence on campus. 
This higher standard includes referring "serious and repeat infractions involving student leaders" to Student Experience to be sanctioned under the code of conduct.
"I had never gotten written up before, I've never gotten a verbal warning — I've never gotten any of that," said MacIver. "So for me, it was a huge shock to hear in my meeting with the residence manager 'you're terminated.'"
The string of de-sophings following Fake Homecoming also came as a surprise to other sophs across campus. While de-sophings have occurred in previous years for alcohol, marajuana and serious behavioural offences, the sanction for violating room capacities was unexpected.  
"We thought we would receive training on COVID-19 protocols and we didn't receive any," said Burns. "We were not told [during training] of the possible punishments of what would happen if we were caught breaking these protocols."
The sophs said the training they received prior to Orientation Week was only tangentially related to the coronavirus and lasted "at most an hour [and] was asynchronous." They were told how residence would look different this year but received no specific information on room capacities or punishments until frosh arrived.
They were not told what to do if frosh broke distancing rules. 
Western Housing said they "reviewed the residence health and safety protocols with residence sophs in a number of training sessions" before their arrival in September, though did not specify the duration or delivery method of this training. 
The Student Code of Conduct has also been applied to frosh this fall, though the sophs said they've noticed most first-years are given multiple warnings before serious sanctions are imposed. 
"There were a few frosh in the room who got caught with [me and Howe]," explained White. "They had been written up before and they were put on probation while me and the other soph, we were first-time offenders, we had never been written up before, and they were like 'see ya.'" 
Of the 14 frosh who were in the room with White and Howe at the time of their write-ups, none were kicked out of residence to their knowledge. While some frosh's  residence contracts have been terminated this year for violating distancing measures, the majority of first-year offenders are put on probation — a sanction which means they'll be kicked out of residence if another incident occurs. 
White, Howe and MacIver all agree they would not want to return to residence — this year or in the future. But, they are hoping Student Experience will alleviate some of their sanctions, including second semester residence fees and USC clubs leadership ban, in the coming months.
"This isn't the best way to send a message, and neither is an email," said Burns. "Cutting heads off is not what you're supposed to do … this is not leadership, this is fear mongering."