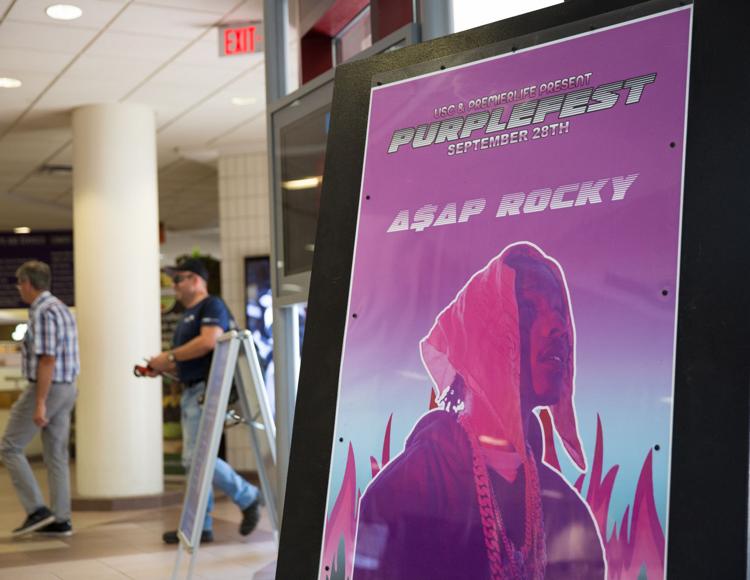 A$AP Rocky was found guilty but let out on probation on Wednesday, avoiding the worst-case scenario for his slated appearance at Purple Fest.
Rocky was convicted of assault by Swedish court, but was given a two-year probation.
Despite his conviction, the rapper is free to stay out of Sweden should he commit no more crimes. But, as an American, Rocky would require some permission to enter Canada and perform at the University Students' Council's Purple Fest in September.
The USC could not be reached immediately for comment.
According to immigration lawyer Ravi Jain, Rocky has a strong path to London for Sept. 28.
Rocky will need a Temporary Resident Permit, he said, which is meant for people who are legally ineligible to enter Canada, for reasons like Rocky's assault conviction. He said it is usually granted when the applicant's entry to Canada would affect many Canadians.
Jain, an executive member of the Canadian Bar Association, gave the example of the Rolling Stones, who can perform in Canada despite drug convictions.
"Most officers would be liberal" with the application, he said, and the application can be completed in a few hours.
Rocky is also headlining a festival in Finland this Friday.
The American rapper's arrest in Stockholm on June 30 came shortly after his announcement as Purple Fest headliner. The USC turned heads again this year with his booking to a university concert, topping last year's headliner Lil Uzi Vert.
For Western University, the stakes are higher than the commercial or popular success of the event: Purple Fest is the USC's strategy, endorsed by Western, to curb a dangerous street party erupting every September on Broughdale Avenue.
And the audience has been wider than just campus. The severe conditions of Rocky's multi-week detention without charge drew criticism from American celebrities and lawmakers, who called it a human rights issue.
American president Donald Trump spoke with Sweden's prime minister to negotiate, and sent a government hostage negotiator to Rocky's trial for assistance.
Rocky became a household name in Sweden too, as his trial was the largest the country has seen in years.
Purple Fest will take place, as last year, on the same date as the fake-Homecoming festivities, which have quickly become campus' biggest political problem.
Rocky made his first concert appearance in weeks on Monday, telling a California audience his experience had been "scary" but "humbling."
"But I'm here right now. God is good," he said.
Rocky had then only been released from jail Aug. 2, his trial finished but the verdict yet undetermined.
Sweden ruled Rocky and a member of his entourage, the defendants, could not claim self-defense in an altercation involving one other man whom the two were filmed fighting in the street.
Other video, posted by Rocky himself on Instagram, attempted to clarify that the man had been following and harassing Rocky before the fight broke out.