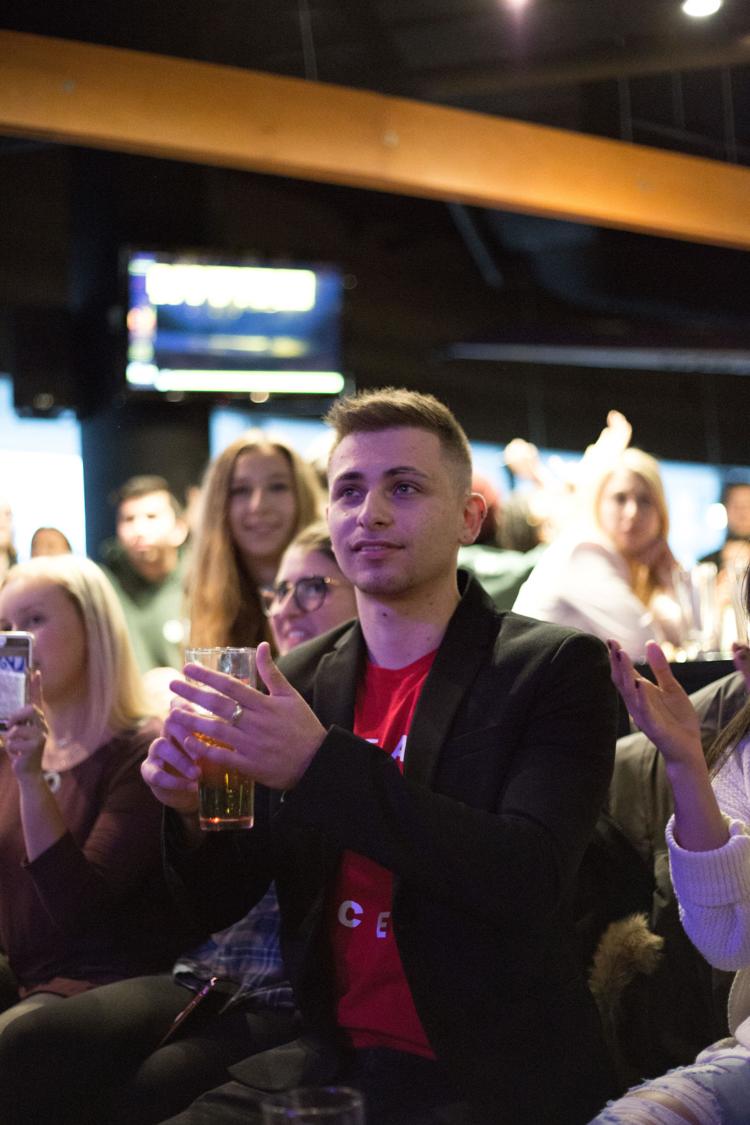 Presidential candidate Ocean Enbar lost the University Students' Council election tonight, ending his bid as the first solo candidate in the two-person slate system's history. 
Despite bumps along the way, Enbar said that it was an amazing experience and that he was pleased to see a high audience turnout at The Spoke to see the election results. 
Garnering 25.2 per cent of the votes, Team Ocean collected 1,661 ballots.
"I'm very happy for PrattChang," stated Enbar. "I think they're an incredible slate. They'll do great things, and the school is in good hands."
Enbar became a solo candidate after Team Ocean's vice-presidential candidate dropped out halfway through the campaign cycle. Enbar emphasized that he has learned so much from meeting new people in the past two weeks and that he would strongly encourage others to experience running for USC president.
Dean Lavi, one of Team Ocean's campaign managers, echoed the same sentiments. 
"The team is immensely grateful to everybody who came out to support us," Lavi said. "I think we did everything in our power to get a really good campaign going for a platform that we all believe in."
In hindsight, Lavi added the slate could have reached out to more students during the campaign. Ultimately, the slate's goal was to speak for and represent every student on campus.
Looking forward to continue representing Western University's student body at Senate, Enbar's next plan is to wait and hear back from law schools.