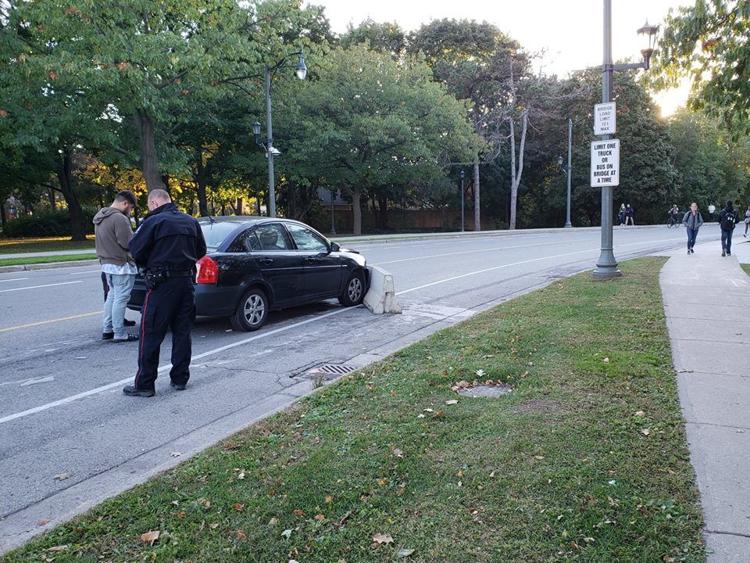 A driver crashed into a median meant to block access to University Drive bridge on Thursday evening before 5:45 p.m.
The median, at the intersection of University Drive and Sunset Street, is in place to stop vehicles as University Drive bridge undergoes repairs that may last several months.
Today was the first day that the bridge is closed to vehicles.
The driver, walking around the crash site and conversing with two police officers on scene, did not appear to have sustained serious injuries in the crash. As of 6 p.m., additional responders had not arrived.
At the site of a crash on University Drive where a driver ran into the median ahead of the, now closed, University Drive Bridge: pic.twitter.com/5vxdAVGXxq

— Western Gazette (@uwogazette) October 18, 2018
Neither police on scene nor the driver were available for comment, apart from the driver confirming that they were operating the vehicle.