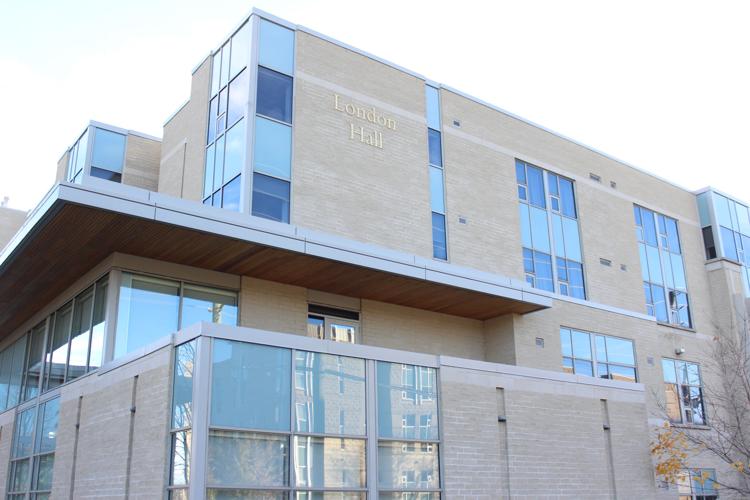 The MLHU reported at least one additional COVID-19 case in London Hall on Monday and said there are likely more, but did not clarify how many.
Dr. Chris Mackie, the medical officer of health at the Middlesex-London Health Unit, confirmed that in addition to the four cases reported in the residence last Sunday, at least one additional student tested positive for the coronavirus. This brings the total number of cases in the outbreak to at least five.
According to Dr. Mackie, the student tested positive within the last week.
"I should say at least one. There may have been a small number of others, but it is not an outbreak that has really exploded in the way some others have," said Dr. Mackie. 
The health unit would not confirm how many others have tested positive in relation to this outbreak, as Dr. Mackie did not have a running tally.
This news comes just weeks after the MLHU announced they would stop reporting individual student cases, citing the lack of public health reason to do so. The health unit declared they would only report on outbreaks in the city to encourage people to take better precautions.
Dr. Mackie also confirmed that the situation in London Hall still constitutes an outbreak, as the incubation period has not ended.
"It is fourteen days [after the initial outbreak] if we do not see any new cases. Within two weeks, we would be able to clear that over," said Dr. Mackie. 
The MLHU does not yet know where the outbreak stemmed from.
Western told students living on affected floors in London Hall to quarantine in their apartments for two weeks, while students who went home for Thanksgiving were asked to stay out of residence. Students still have one week left in isolation.