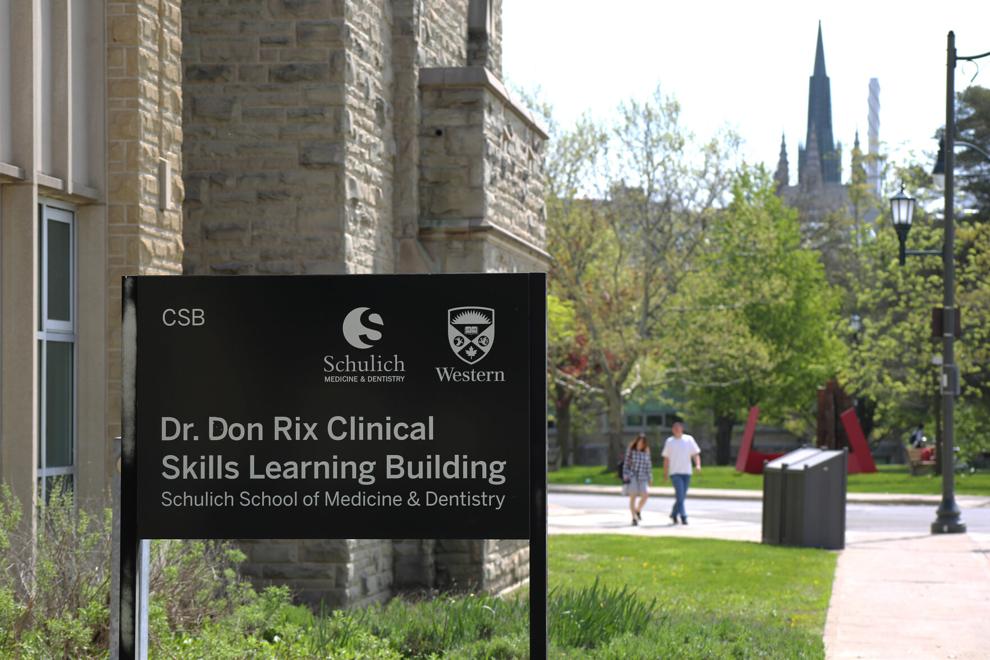 The Western Schulich School of Medicine and Dentistry will receive new undergraduate and postgraduate seats starting this fall as part of a provincial investment in medical school education.
The medical school will receive 16 undergraduate seats and 22 postgraduate residency training positions over the next three years. It brings the total number of positions to 187 undergraduate seats, 230 first-year residency spots and up to five postgraduate positions outside of the first-year training.
Western University will distribute the positions between its London and Windsor campuses, according to Schulich Medicine dean Dr. John Yoo.
The expanded seats are part of the provincial government's 2023-24 budget in which it announced an investment of $33 million over three years to create 100 undergraduate and 154 postgraduate medical training seats across Ontario medical schools.
In 2022, the Ontario government announced an additional 160 undergraduate and 295 postgraduate medical training seats — of which Western received 28 postgraduate seats.
"We are thrilled that the provincial government is expanding our medical education program," said Western president Alan Shepard. "Southwestern Ontario is among the fastest growing regions in Canada, and we know that where a physician trains is a strong predictor of where they will practice. With these additional spots, the Schulich School of Medicine & Dentistry can train more doctors to serve the communities in greatest need."
Schulich Medicine's Distributed Education program offers undergraduate and postgraduate medical students the opportunity to gain medical training through clinical rotations in rural communities across Southwestern Ontario.
"This is tremendous news – not only for our medical school but for all the people in the vast and growing region we serve, from Woodstock to the Great Lakes and Owen Sound to Windsor-Essex," said Yoo.
"Many of these communities are experiencing doctor shortages and significant health care challenges, and the pandemic has added to those pressures. People are hurting and we are in the business of training doctors who can help."