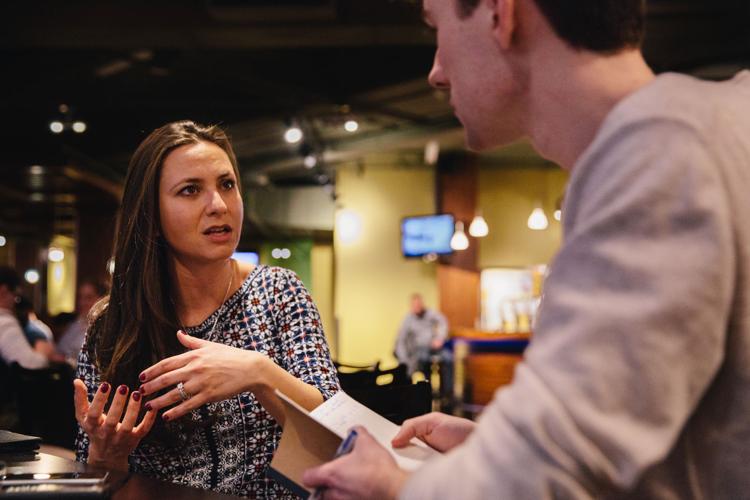 Ontario Progressive Conservative leader candidate Tanya Granic Allen visited The Wave Wednesday evening to meet with Western University students.
Allen, a Western alumna, has postured herself as a strong social conservative in the four-way leadership race which ends with its election on Saturday, March 10. The race was triggered after former leader Patrick Brown was accused of sexual misconduct.
Her opponents are businesswoman Caroline Mulroney, Toronto councillor Doug Ford and Ministry of Health ombusdsman Christine Elliot.
Part of her political career has been advocacy against abortion and Ontario's sex-ed curriculum. As leader of a national pro-life group, she said pro-choice policies in Canada have created an "abortion holocaust." Her stance against sex ed is for increased parental freedom so parents can teach their own children.
She spoke with the Gazette and commented on many of Ontario's most pressing student issues.
Q: What do you think of the recent minimum wage changes?
A: I think it was implemented very rapidly. And I think small businesses — which are the backbone of our economy — have had a very challenging time absorbing those changes. Am I happy that people in the lower-wage income bracket make more? Yes, of course. But I think we need to be prudent and exercise caution when we do these implementations because we cannot dismantle and hurt the small businesses. So with respect to the next change, I'd hold off on the next [increase] incase until we can see how businesses have had an opportunity to absorb this increase.
Q: How would you approach the legalization of cannabis at the provincial level?
A: I tend to exercise extreme caution with controlled substances as a mother of four. I think the way Trudeau is legalizing it in Canada sends the wrong message. Currently, we have dispensaries that do dispense marijuana and there's a lot of criminal activity sometimes associated around that. I'm concerned about all that. What do I mean by that? I don't want those organizations having licenses to dispense when they already seem to have no regard for the law whatsoever. Do I think that they will all of a sudden start respecting the guidelines? Probably not. So while I tend to promote the free market, in this case I actually favour government regulation of that substance.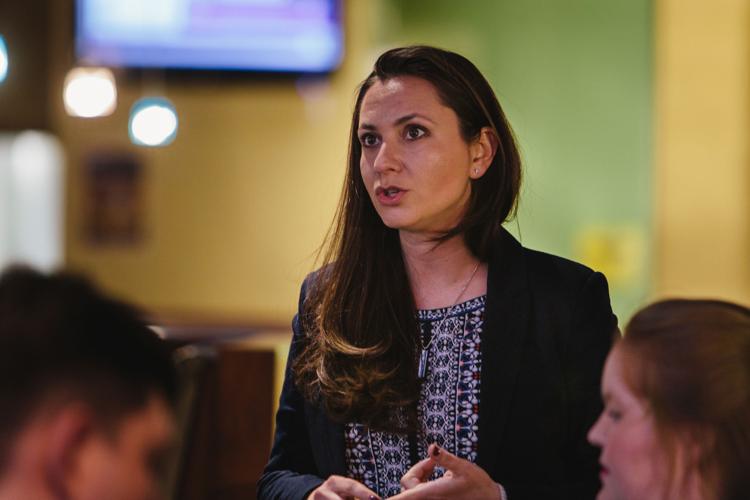 Q: What would you do about the mental health crisis amongst young people?
A: I don't have a specific policy on it, but, without revealing too much, mental health issues and diagnoses are close to my family. We've had experience with that. It's an area in our health care system that needs more funding and better programming. I see a revolving turnstile with hospital facilities where you can accept a patient for a 72-hour hold and then release them. But the patient is not capable in any way, shape or form. They are not able to go back out into society. I actually once rescued someone one from committing suicide off a fence outside a hospital onto train tracks because she was just let out of the hospital. She was clearly in such a bad state — I literally pulled her off the fence and brought her into my car and then brought her back to the hospital, and they were like, "Well this is the system, this is the way it is." It's a problem that needs to be fixed. So I look forward to increasing attention and making sure that that area of health care receives its funding. And it ties into homelessness as well. There are a lot of folks on the street who are homeless because they simply have mental illnesses. We should be addressing that: we need to be there for our brothers and sisters in need.
Q: Do you think any speech should be limited from campus?
A: I believe in pretty much no restrictions on free speech or free expression as we call it in Canada. I draw the line when it advocates physical violence on someone. That's the line I would draw. But, some of my best opinions that I have formed in my life have come from rigorous debates, maybe here in The Wave, but I know definitely after philosophy class — that exchange with other students, challenging your beliefs, thinking why do you believe this, why does your religion teach this — that's how you learn, from those doubts. And if you cuff that debate then you're cuffing a person's ability in society to gain knowledge. You believe something? Challenge it and let the best opinion win.