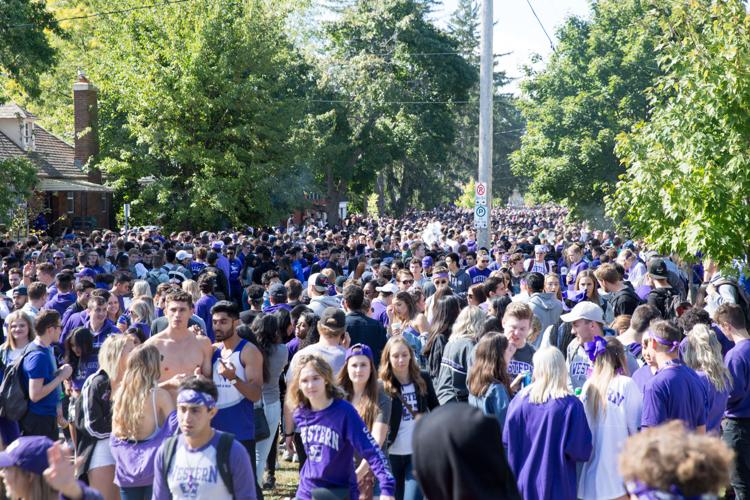 Representatives and community members from nine Ontario universities attended a day-long meeting yesterday to address the growing problem of unsanctioned street parties across university campuses.  
Members of Western University as well as the City of London and the London Police Service attended the meeting hosted by Wilfrid Laurier University in Waterloo.  
The meeting focused on finding practical solutions to the spreading epidemic of illegal street parties through a large collaborative effort and shared experiences. 
"Unsanctioned and illegal street partying is a complex issue we are seeing across the province, and even North America," said Lynn Logan, Western's vice-president of operations and finance. "Every organization attending today wants to learn as much as we can from each other — whether that's universities, cities, or emergency services — we're all learning." 
At Western, illegal partying on Broughdale Avenue in late September has resulted in significant backlash from the London community. In 2016, the university attempted to moderate the event by moving the original homecoming date from late September to early October, a period when academic pressures are increasing, but these efforts were unsuccessful.  
The new "fake homecoming", named FOCO, was attended by 10,000 people in its first year, a number that doubled during this last September.  
Police estimated the most recent FOCO date amassed over 3,000 warnings and 130 provincial offence notices, costing London police more than $100,000. Further, the London Fire Department laid at least 30 Fire Code violations, and 52 people were hospitalized during the event; 15 more than the prior year.
Street parties at other universities saw similar numbers of attendees. Street parties at Queen's University, the University of Ottawa and Wilfrid Laurier University were attended by around 25,000 people, 24,000 people and 22,000 people, respectively. 
"This is not only a London issue, it happens in municipalities across North America," said Orest Katolyk, chief municipal law enforcement officer for the City of London. "We've had numerous community suggestions over the years. As a team we are looking at solutions that can be realistically operationalized with a focus on public safety." 
"We are all committed to working together to solving the problem and part of that will be communicating the safety risks and long-term impacts of illegal behaviours," said Logan. "This is a very complex issue that will require efforts from all stakeholders to achieve change and we welcome participation from all corners," said Logan.