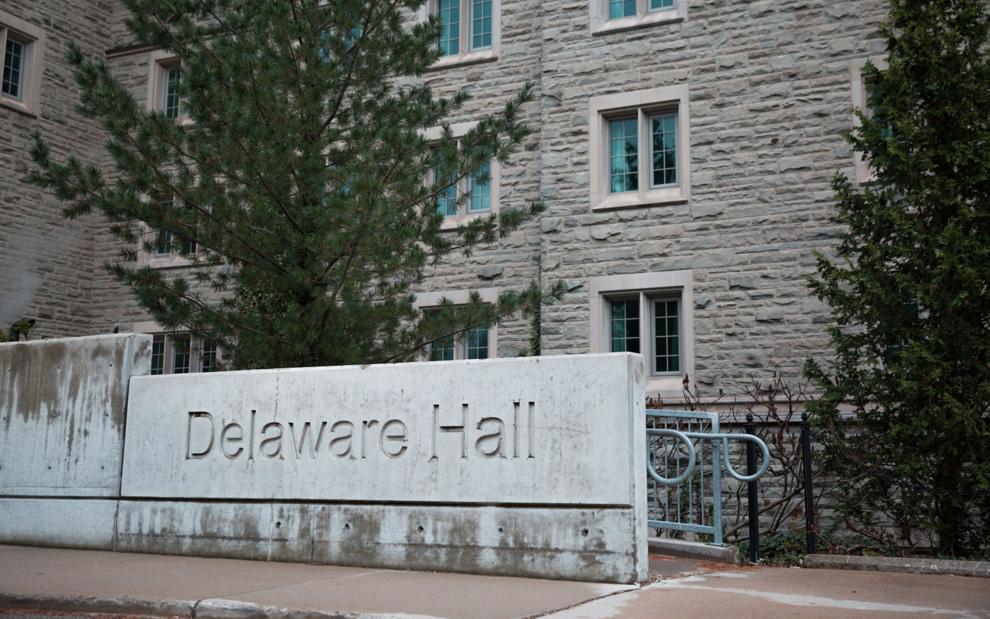 Western is asking all residents of Delaware Hall to monitor for symptoms of COVID-19 after the local health unit declared an outbreak in the residence. 
All seven students who tested positive in Delaware are quarantined outside of the residence and close contacts in the building have been notified. This is Western's second outbreak since implementing its vaccine mandate in August.   
"Even with a vaccination requirement to live in residence and a campus student vaccination rate of 99 per cent, breakthrough cases can still occur," said Western's director of housing, Chris Lengyell in an email to Delaware residents. 
The Delaware outbreak comes two weeks after Western's first outbreak of the semester in Saugeen-Maitland Hall Nov. 27, which saw at least 12 positive cases. The Saugeen outbreak remains active. 
The university mandated all students living in residence this year must be vaccinated against COVID-19. Western saw at least 14 outbreaks last year before the vaccine mandate was in effect. 
The Delaware outbreak comes just days before students were set to go home for winter break, with all residence buildings set to close Dec. 22. 
Western has seen a steady increase in cases week-by-week. The week of Nov. 30 saw the largest spike in cases since the start of the semester with 23 individuals testing positive for COVID-19 — up from 11 the previous week.
"These new cases underscore the need to remain vigilant in our health and safety efforts," said Lengyell in the email. "Remember that we have to collectively work together to protect our community.".
Any students who are fully vaccinated and not experiencing symptoms of COVID-19 can continue to visit campus and take in-person exams unless they've received instructions from the MLHU to do otherwise.